Apple now responsible for 2.4 million US jobs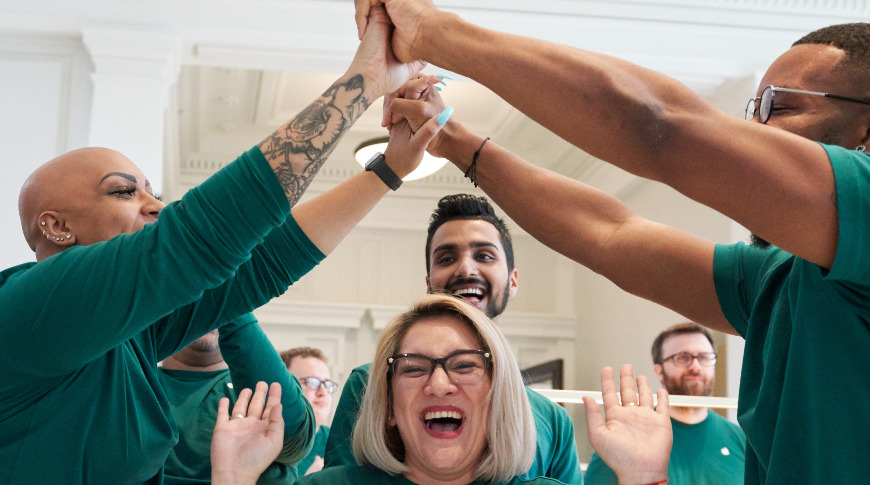 Through its own staff, those of suppliers and developers, Apple has grown to support 2.4 million jobs across all 50 states. It's an increase of four times since 2011, and sees the company contributing $60 billion to the economy annually.
Apple in a press release Thursday announced that through its own staff and those of all its suppliers, the company is responsible for creating and maintaining 2.4 million jobs for Americans. Apple now contracts with 9,000 supply companies across all 50 states, and those suppliers support 450,000 jobs.
In disclosing its latest employment figures, Apple also revealed that it directly employs 90,000 people in the U.S., and is on track to add a further 20,000 by 2023, including many in Seattle.
The remainder of the jobs Apple claims responsibility for comes down to app developers, which the company estimates to equate to 1.9 million U.S. jobs. This is an increase of 325,000 in the last 30 months, and includes North Carolina adding 15,000 developers, Florida increasing by 30,000 and Pennsylvania having around 26,000 new app creators.
Overall, Apple claims that this figure of 2.4 million U.S. jobs is four times greater than the company was responsible for in 2011.
In 2018, Apple spent a total of $60 billion with these suppliers, and says this means it is on track to fulfill its stated goal of contributing $350 billion into the US economy by 2023.
Apple highlighted Maccor, one of the 9,000 suppliers, and one which makes battery testing systems.
"The relationship with Apple has been tremendous and company-changing for us," said Maccor president Andy MacKay. "Apple is a company where quality is paramount and they push us constantly to see if we can make improvements in our commercial product."