Unboxing and activating Apple's titanium Apple Card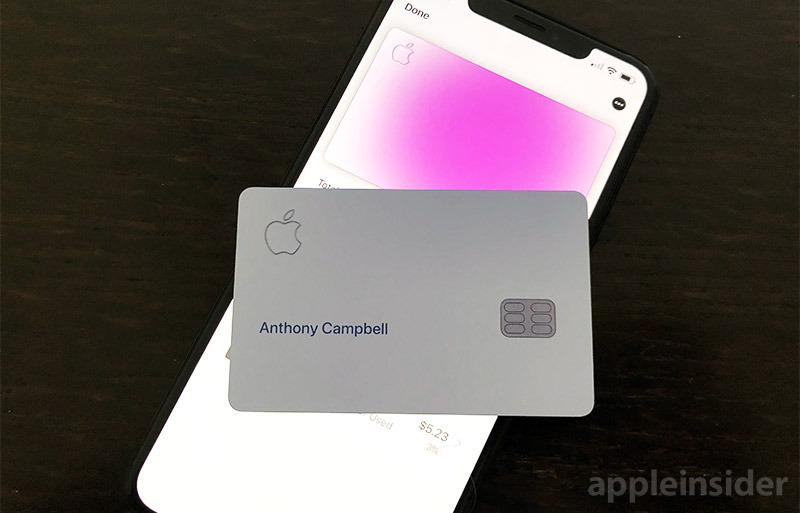 Apple is slowly ramping up its Apple Card Preview in anticipation of a wide launch sometime in August, which means U.S. customers lucky enough to be invited — and accepted — to the program are receiving physical versions of the card. AppleInsider goes hands on.
Apple is nothing if not unconventional. When the company announced Apple Card at a special event in March it touted the credit card as one that lives in the ether; a digital construct residing on your iPhone for one-tap purchases, easy-to-understand monthly payments and the ultimate in security.
Not everyone is ready for a touchless revolution, however. For industry laggards (and retailers who have yet to adopt Apple Pay), Apple — begrudgingly — released a physical card for ye olde swipe and chip-and-pin point of sale terminals. It is, of course, not simple plastic, but metal. Instead of company favorite aluminum, the thin-and-fairly-light card is punched out from a sheet of titanium.
The titanium card arrives in a special envelope, which itself is encased in a cardboard sleeve that, in our case, came in a larger FedEx envelope. Quite a bit of packaging to keep a sliver of metal safe.
That said, Apple's penchant for perfection is clearly on demonstration. The cardboard outer sleeve is opened by pulling on a trademark "tear here" tab that rips through pre-formed perforations in the material. Inside, the card envelope sits in a custom formed slot, its top flush against the sleeve's flap so as not to allow jostling while in transit.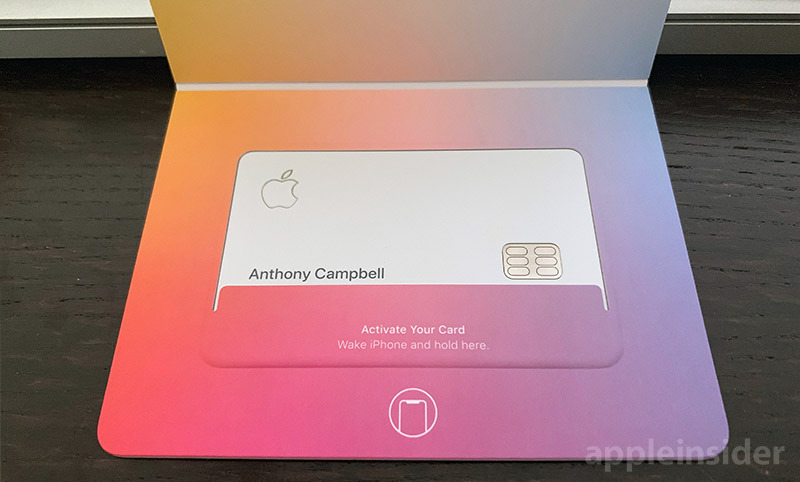 An Apple logo engraved in luxuriously heavy card stock breaks the envelope's otherwise all-white glossy cover. Lifting the flap reveals a splash of color echoing the digital version's dynamic, color-coded spending overview tool.
The card is, as Apple announced to much fanfare, laser etched. The Apple logo is deeply engraved on the front, while Goldman Sachs and Mastercard graphics are cut into the card's finish on the back. Unfortunately, the cardholder's name does not receive the same treatment and is instead printed on the matte face.
Of note, Apple machined out a crevice for the card's magnetic strip, meaning both front and back surfaces are entirely flush.
Perhaps most impressive is Apple's card activation interface. Because Apple Card lives in Wallet on iPhone, the company is able to authenticate and activate a physical counterpart without subjecting users to the usual bank call center rigamarole.
Simply unlock an iPhone provisioned with the same Apple Card account, tap the packaging to invoke an activation pop-up and select "Activate." In all, the process took us about five seconds to complete.
Apple is using iPhone's NFC capabilities to read data from a small RFID tag embedded in the lower portion of the envelope. While not detailed by Apple, the tag is likely programmed at the factory with a unique number associated with a user's Apple Card account. Reading the tag triggers an authentication process conducted on Apple's servers, which potentially reach out to Goldman Sachs or Mastercard systems for final verification.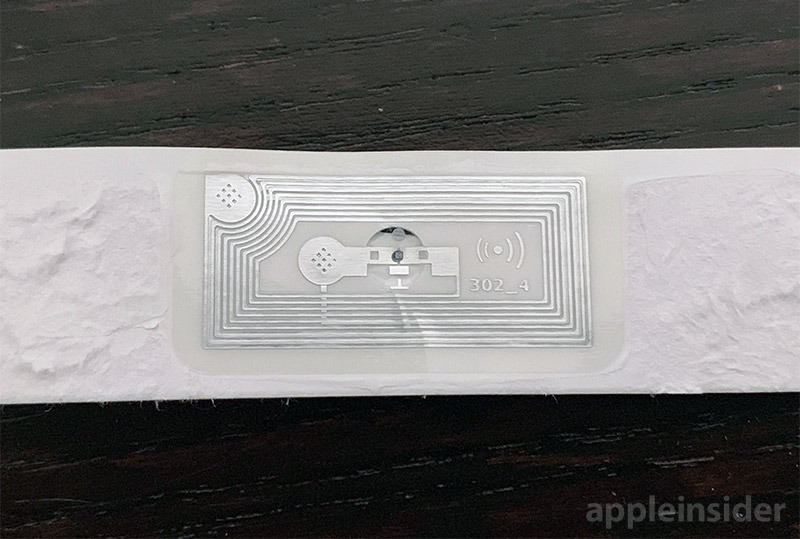 Once the card is activated, it is ready to use.
Customers can request a new card, lock or unlock their physical card in the Wallet app in the event that it is lost, stolen or damaged.