'Pokemon Go' on eight phones while driving, pickpocket lifts 40 Apple Watches & more on the Apple Crime Blotter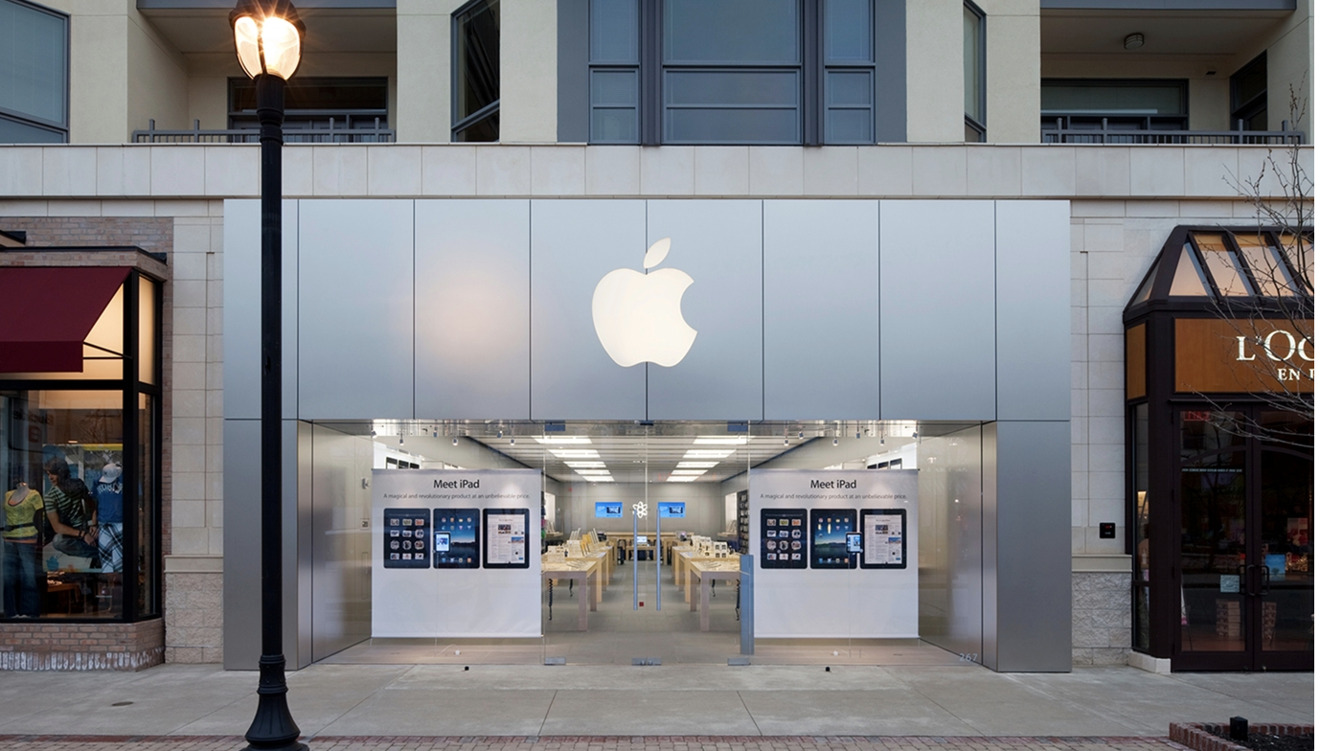 Multiple California Apple Stores robbed, driver stopped with eight-iPhone 'Pokemon Go' rig, 23 iPhones stolen from one Walmart, and more in the Apple crime blotter.
The Apple Store in Corker, OH
The latest in an occasional AppleInsider series, looking at the world of Apple-related crime.
Man who left iPhone on bus accused of child pornography, possible terroristic intent
After a Colorado man left his iPhone on a bus in Boulder and transit workers unlocked it to try to locate the owner, what they discovered led to the man being implicated in two different varieties of terrible crimes. According to The Washington Post, the transit workers found child pornography in the phone's Photos app.
Wesley David Gilreath was also on the FBI's radar due to his production of a "hunting guide" of synagogues and mosques. While Gilreath was charged only with child pornography possession, his arrest "may have also thwarted a domestic terrorist attack."
Man pulled over was playing Pokemon Go on eight phones
Police in Washington state pulled over a man last week and discovered that he was playing Pokemon Go on eight smartphones at the same time while driving. The phones appeared to mostly be iPhones. Per KIRO, the driver was asked to "put the phones in the back seat to continue with his drive."
Man accused of stealing iPhone signed name as "Thief"
A Pennsylvania man is accused of buying an iPhone and other items with a stolen credit card. According to court documents cited by The Smoking Gun, the man stole a debit card from a woman who gave him a ride home, and later used the debit card to buy an iPhone 6S, a case of beer, and a pack of cigarettes. In doing so, he signed all of the purchases as "Thief."
The accused thief also used the name "Latimore" in activating the phone, leading to the initial arrest of another man of that name. Those charges were dropped and the actual accused thief was later charged.
16 iPhones taken from Bay Area Apple Store
$20,000 in items taken from Burlingame Apple Store in separate thefts
In other Northern California Apple Store theft news, an estimated $20,000 in product was stolen from the Apple Store in Burlingame, Calif., in late July. Per The San Mateo Daily Journal, the first theft saw different suspects taking iPhones and MacBooks, while the second had three male suspects taking seven MacBooks from the store.
Both investigations are ongoing.
Three arrested for stealing 23 iPhones from Walmart
Canadian pickpocket accused of stealing 40 Apple Watches
A Vancouver man, police say, executed a long-term pickpocketing scheme that notched 42 Apple Watches, as well as over 100 computers, four drones and two coffee machines. Per CBC, the man was caught when the Vancouver Police Department was able to place an undercover officer who asked the alleged pickpocket to serve as his mentor. He was charged with possession of stolen property, failing to comply with an undertaking and counseling someone else to commit theft.
Man sought who stole Apple Pencils
Man tried to sell iPhones on Craigslist, leading to theft of BMW
A San Diego man who had agreed to a Craigslist transaction to sell iPhones walked into a carjacking trap. According to 10 News, the man drove to an apartment complex after midnight to carry out the deal when men with guns approached and ordered him and his dog to get out of the car.
One man took the phones, and the other drove off in the man's 2008 BMW 328i.