Apple 'aggressively testing' OLED screens from other suppliers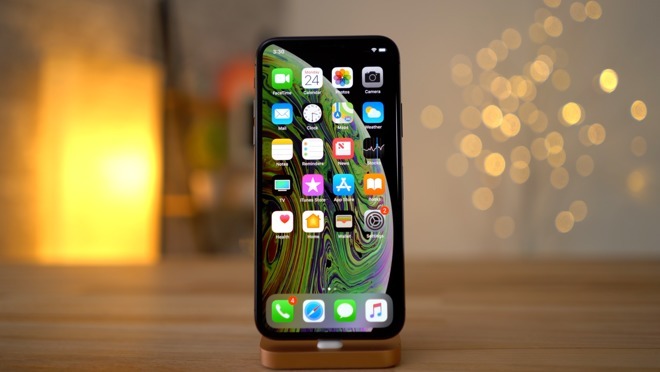 Apple has begun to test OLED panels from other manufacturers in an effort to diversify its supply chain for the 2020 iPhone lineup.
The latest company that Apple is reportedly examining for OLED supply is BOE Technology. According to the Nikkei Asian Review, Apple could source displays for the 2020 iPhone from the company, should the testing go well.
According to the report, Apple will decide by the end of the year if Apple will use the supplier for the panels. Apple's suppliers for the iPhone X was exclusively Samsung, and is still predominantly Samsung with contributions by LG Display for the Apple Watch.
"Apple has the incentive to qualify a new supplier for OLED display as [others] are a bit reluctant to invest too much to expand capacity," Taipei-based research company WitsView analyst Eric Chiou told the Nikkei Asian Review. "That gives BOE a good opportunity to break into the new market while the Chinese display company has already proven it has capability to supply to MacBooks, iPads, HP and Dell screens. It should not be too unexpected if Apple eventually buys OLEDs from BOE too."
The Nikkei Asian Review has a good track record in regards to Apple's supply chain. It is less accurate when predicting Apple's specific product features, or release timing.
Foxconn subsidiary Sharp and Japan Display also want to be in Apple's OLED supply chain. It is presently unclear where either company are in Apple's evaluation process, if they are being considered at all.
Apple is rumored to be considering a ProMotion display with refresh rates of up to 120Hz in the 2020 iPhone lineup. Rumors have suggested that Apple will use a smaller TrueDepth camera in the 2020 model, allowing it to shrink the notch on OLED screens — plus a seven-piece lens system for the rear camera. A more questionable claim is that there could be a China-exclusive model that switches out Face ID for subscreen Touch ID.
Apple is predicted to have have three iPhone models in 2020, all of them OLED-based, in 5.4-, 6.1-, and 6.7-inch sizes. The 6.1-inch unit may forego 5G support however, relegating it to mid-tier status like 2018's iPhone XR.