2020 5G iPhone coming in 5.4- and 6.7-inch sizes, LTE 6.1-inch iPhone [u]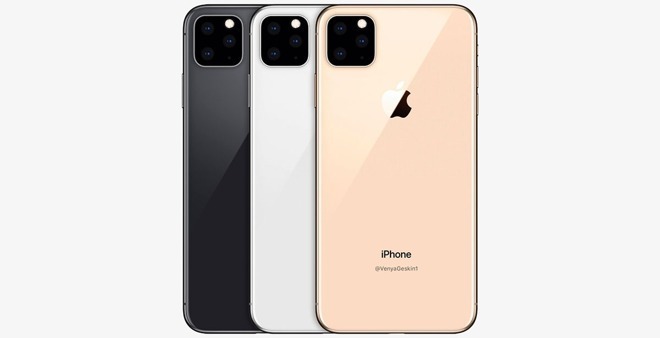 Apple is predicted to produce three iPhones again in 2020, with the 5.4-inch and 6.7-inch models having 5G, and the 6.1-inch model sticking with LTE.
Chinese media outlets are reporting that noted Apple analyst Ming-Chi Kuo believes that Qualcomm will be the 5G supplier in 2020 for Apple. Additionally, the entire line won't have the technology, and will be limited to the smallest and largest sizes in the range.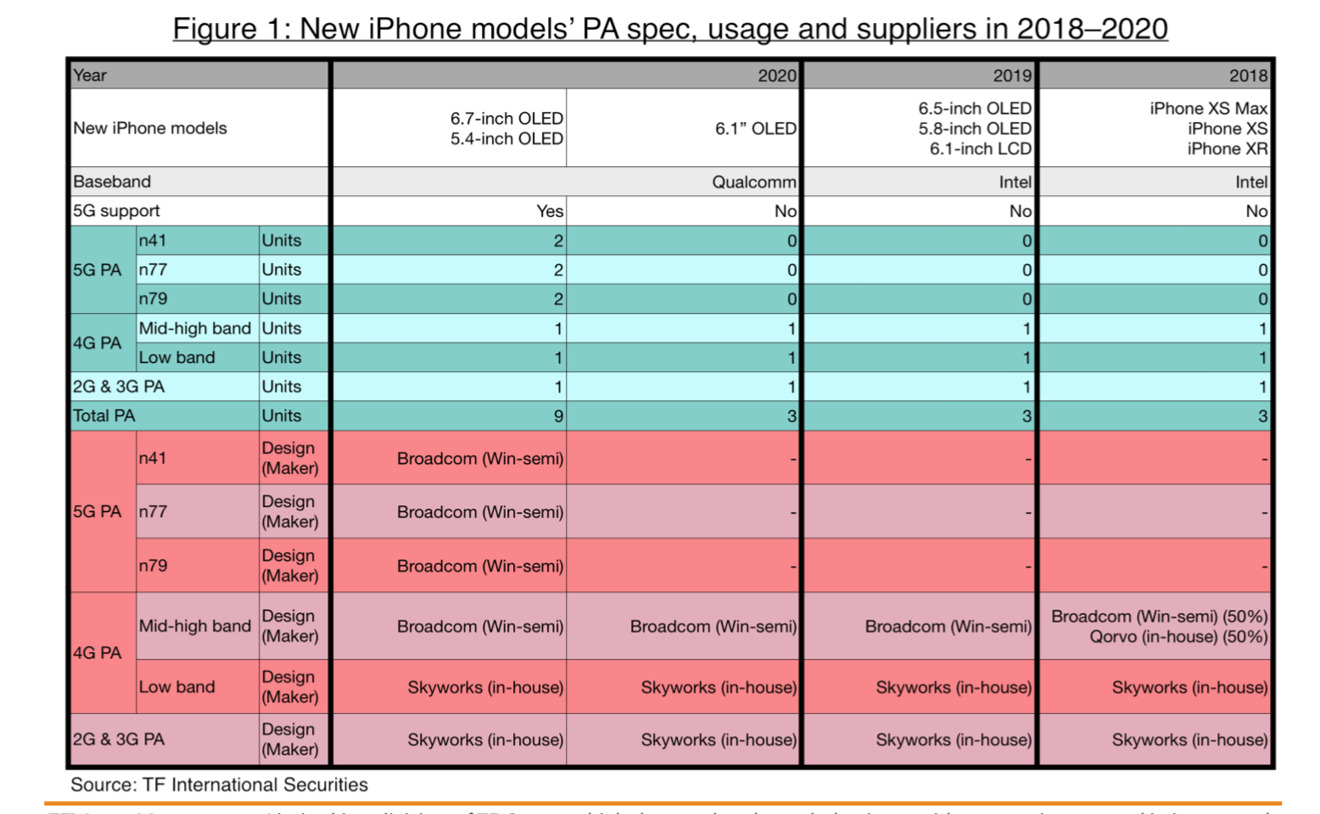 According to the note originally published supplied to Chinese media and since seen by AppleInsider, Broadcom will supply much of the sub-5G connectivity and power circuitry, with Skyworks tapped for additional components.
This isn't the first rumor suggesting 5G support in the 2020 iPhone. Beyond 5G support, the 2020 iPhone is expected to get 3D depth sensing capabilities using the rear camera. It is also suggested Apple could bring back Touch ID by taking advantage of acoustic fingerprinting to turn the entire display into a fingerprint reader, something that has been featured in a few patent applications by the company.
There is also some discussion of a second-generation iPhone SE that has the same internals as the iPhone 8. While "a few suppliers" pointed to an early 2020 launch, others reportedly did not have knowledge about the supposed smartphone.
Kuo expects that iPhone sales will grow from between 188 million and 192 million in 2019, to 195 million to 200 million by 2020 with the introduction of 5G. Between 70 million and 75 million of those sales in 2020 are predicted to be in the second half of 2020, following the iPhone 5G release.
Even with the increase from 2019 to 2020, that still falls short of the heyday of iPhone sales in 2015, with the company selling 231.2 million iPhones in that year. The company sold 211.8 million, 216.8 million, and 217.7 million iPhones in fiscal years 2016, 2017, and 2018 respectively.
In regards to the "iPhone 5G," TSMC has also developed a 5-nanometer design infrastructure, which can be employed for future chip designs and could land in the 2020 refresh. Earlier speculation suggested it could be used in the "A14" chips for the 2020 iPhones, and depending on the fortunes of N6, could still be a possibility.
Other rumors have pegged the entire 2020 line to use OLED screens, versus OLED in two models, and LCD in the iPhone XR at present. Samsung is expected to be the main supplier of OLED screens, but LG Display and Japan Display aren't presently expected to garner any orders.
Update June 17, 9:46 A.M. Eastern Time: Assorted updates after AppleInsider has seen the note.