Rumor: 'iPhone SE 2' to debut in September with TrueDepth camera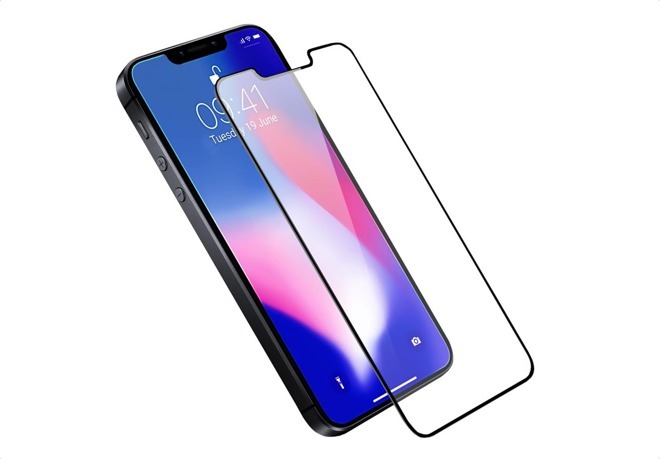 According to the latest industry scuttlebutt out of China, production of a refreshed iPhone SE smartphone has not yet started, suggesting Apple plans to debut the device alongside flagship models in September.
Citing a Chinese accessory manufacturer that exhibited wares at the Japan IT Week Spring Mobile Solutions Expo, Mac Otakara reports Apple's iPhone SE successor is unlikely to make an appearance in the second quarter of 2018. Previous predictions pegged a due date sometime this spring, mirroring the original iPhone SE's launch in March of 2016.
Apple is currently evaluating "several" models of the next-generation device, but has yet to decide on a final design, the source said. At least one iteration sports a 4-inch form factor identical to existing SE hardware, while another boasts a massive 6-inch screen.
The company will ultimately pick one model for public release. Whether the prototyping process is in early engineering validation test (EVT) phases or more mature design validation test (DVT) stages is unknown.
Echoing rumors aired earlier this week, an unnamed glass manufacturer claims Apple is considering three types of prototype glass to incorporate into the upcoming handset. More importantly, specifications call for a full-face design with TrueDepth "notch" and no cutout for a Touch ID home button, suggesting "iPhone SE 2" will make the switch to Face ID biometric authentication. Why the glass requires a physical notch cutout instead of an ink mask was left unexplained.
On Thursday, accessory manufacturer Olixar produced a render of the forthcoming phone based on what is believed to be schematics data leaked from Apple's supply chain. As with most "leaks" from third-party manufacturers, the information should be taken with a hefty grain of salt. Accessory makers bet on early — often incorrect — data in attempts to gain a leg up on competition.
Until now, a majority of rumors point to a successor model featuring a largely unchanged aesthetic, save for a glass back to facilitate wireless charging.
While Apple is perhaps considering a transition to a larger display and the inclusion of cutting-edge TrueDepth technology, the final product will likely be a simple specification upgrade to keep pricing low and prevent product cannibalization.
Today's report runs counter to regulatory filings lodged with the Eurasian Economic Commission in April. The documents, which typically foreshadow a near-future hardware release, gave Apple the green light to sell a heretofore unknown iPhone bearing 11 unique model numbers in countries including Belarus, Kazakhstan and Russia.