This 'iPhone 11' case manufacturer is expecting a shorter Apple Pencil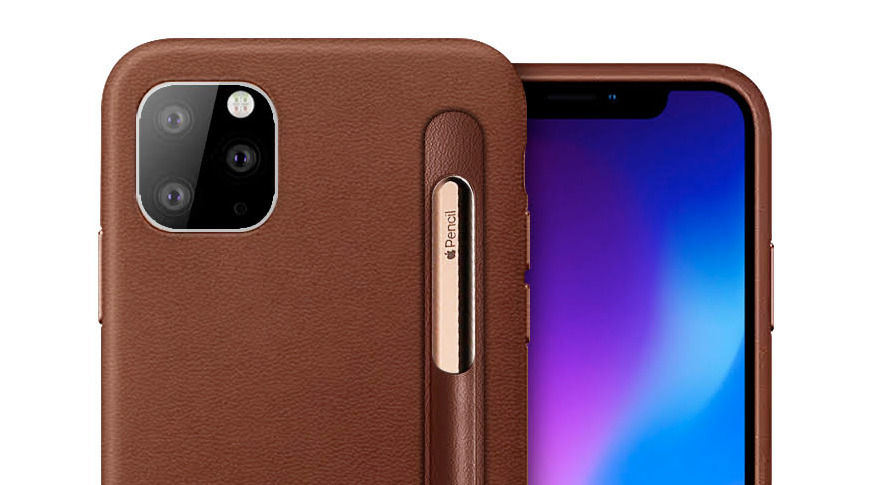 Accessory producer Olixar is producing cases for the 'iPhone 11 Pro,' with some models sporting a holster to hold a shorter Apple Pencil.
Fueled by countless rumors and analyst predictions, images of the Olixar "Genuine Leather iPhone 11 Pro Case and Apple Pencil Holder" received by retailer MobileFun all feature a square cut-out for the "iPhone 11" camera bump, which is larger to accommodate the predicted three camera lenses and the flash.
Unlike other cases for current-generation iPhone models, though, the images also depict the inclusion of a sleeve designed to hold an Apple Pencil of some sort. There have been predictions by analysts that Apple Pencil support will make it into the iPhone lineup this year, though similar suggestions were made in 2018 for the iPhone XS and iPhone XS Max.
The way the Apple Pencil holster is designed for the case images would necessitate the introduction of a new Apple Pencil, if it is to be believed. The first generation of the accessory measures 6.92 inches long, while the second is 6.53 inches in length, both of which are longer than the iPhone XS Max at 6.2 inches.
For the Apple Pencil to be used in such a way, Apple would have to create a new shorter version of the stylus. Quick comparisons suggest that an Apple Pencil would have to be whittled down about two inches to fit in the pocket provided as depicted. Doing so would cut down on battery life as the power source takes up the vast majority of the inside of the device.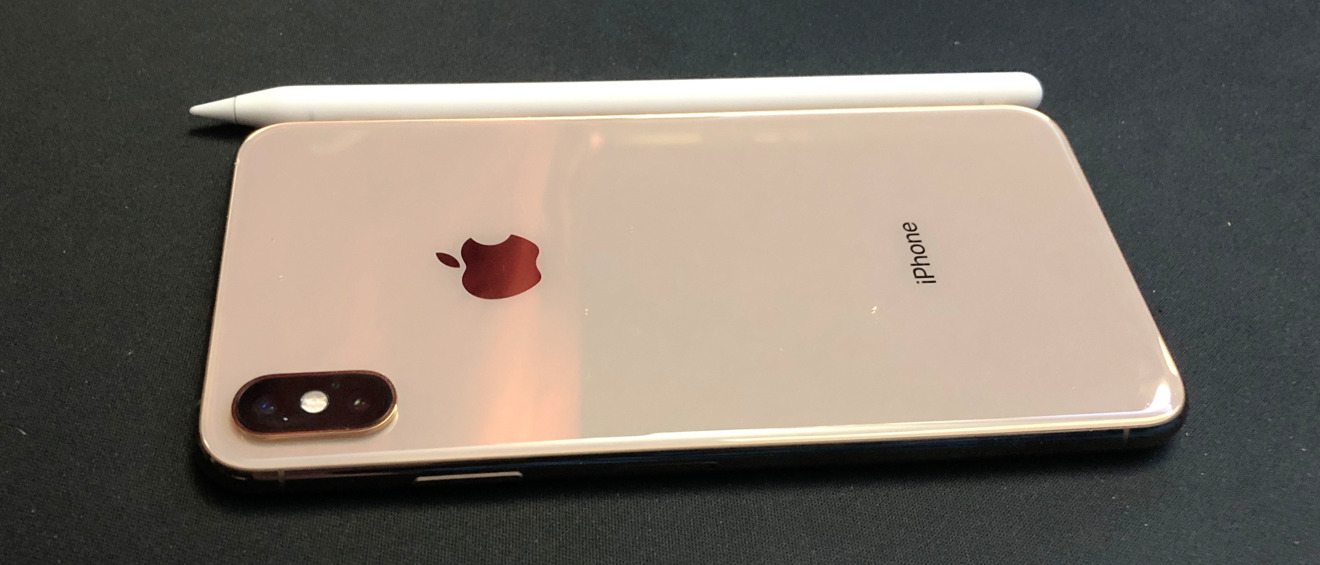 While some may take an accessory producer's designs as a confirmation of Apple's work, nearly every case manufacturer has to rely on rumors from the supply chain rather than solid information from Apple. There is no guarantee of what Apple will ultimately launch until it holds its September iPhone event, currently anticipated to take place on September 10.