Apple reportedly kills project to turn iPhone into 'walkie talkie'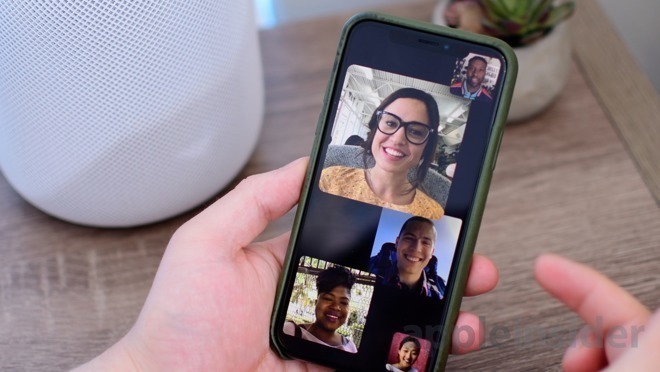 A project to enable iPhones to communicate with each other wirelessly over distance for essential communication without the use of cellular or other network infrastructure has allegedly been put on hold, with the leader of the venture's exit from the company likely to be a main reason for the end of the potentially life-saving scheme.
Communication is an essential ability in many areas of life, but especially so in dangerous or potentially life-threatening situations. While smartphones have revolutionized telecommunications in general, there is always the issue of being able to make contact in areas where no cellular coverage is available, such as on a ski slope, making other forms of communication not tied to a wider network more useful.
According to The Information, Apple had a project in development that would have effectively turned an iPhone into a "walkie talkie," where it would use its wireless systems to communicate with another device at a long range, without using infrastructure like a mobile phone network. In effect, it would mean the two iPhones would create an ad-hoc network for direct communications with each other.
Intel was working with Apple on the technology, two people familiar with the project advised, with the concept allowing messages to be transferred between the devices, despite being in a remote area with no cellular signal.
Apple has been sitting on the concept for some time, with one patent filing from 2010 detailing a "Short Message Service-Point to Point" (SMS-PP) protocol that performs such a task without requiring a backend server, as needed for existing messaging services. It is also suggested the message data could be passed between sender and receiver via voice-channel only instead of a data channel.
It is unclear why Apple suspended the program, but it is thought the project's champion leaving of Apple earlier in 2019 was a major contributor to its demise. Ruben Caballero, who was a lead engineer on Apple's 5G modem project, left the company in April following a restructuring of the division, as well as a deal with Qualcomm to supply modems for iPhones.
Intel's decision to effectively exit the smartphone modem market following the Qualcomm deal may also have played a part in the project's termination. Even so, it is likely some of Intel's contribution to the project could be reused in the future, due to Apple's July acquisition of the chip maker's modem business for $1 billion.