Hands on: Satechi's new 72W charger can charge your MacBook on the go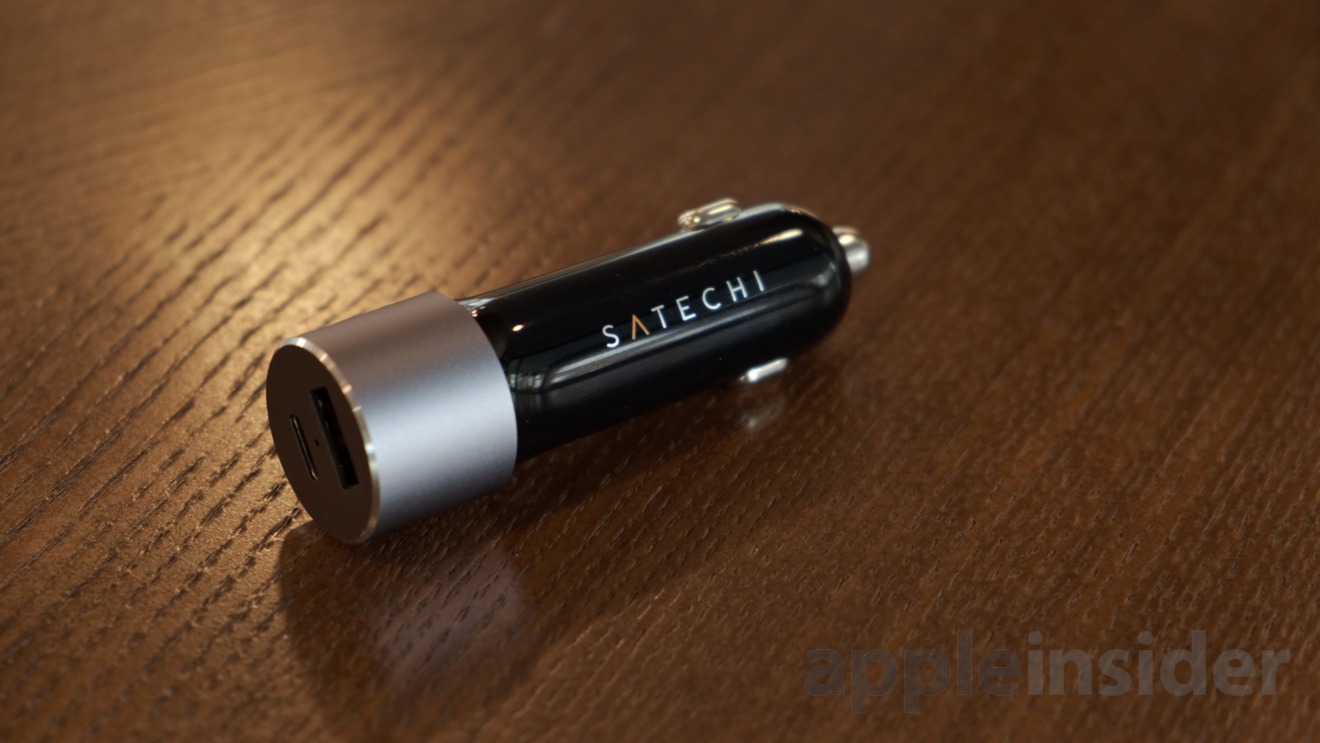 Are you looking to charge on the go? Satechi's 72W USB-C PD car charger can charge your iPad Pro, MacBook Air, MacBook Pro, or iPhone all from the safety of your car.
Satechi's new 72W USB-C car charger retails for only $30 and it features a USB-C port that supports fast charging including 60W of power delivery to compatible laptops including the MacBook Air and MacBook Pro which is great if you're commuting for work or on a road trip. It's also equipped with a standard USB-A port with 12W of power for charging a second device.
The car adapter comes in two different finishes including silver with white accents and space gray with black accents. Satechi also highlights that the charger itself is equipped with short circuit and over-temperature protection to deliver a safe charging experience, to help prevent overheating and a potential problem while you're driving.
The barrel is made out of solid plastic, and at the top where the the two USB ports sit is constructed out of aluminum with chamfered edges. The charger is a little bit taller or longer than usual car chargers, but we can't envision a scenario where it won't fit between the front seats of your car.
Great for road trips
When on the road for work, I usually carry a 15-inch MacBook Pro or my iPad Pro to handle most of my video or photo editing needs. The Satechi 72W USB-C PD car charger can charge the iPad Pro while in use just fine, the bigger 15-inch though ends up losing charge while I'm hammering on it, since under load the laptop needs a 87w power brick.
When the laptop is shut off or it's idle, it'll be able to charge the laptop just fine, but at a slightly slower rate. However, if you're using a MacBook, MacBook Air, 13-inch MacBook Pro or Apple's 2018 iPad Prs, Satechi's car charger will be able to charge those while in use just fine.
We'll continue to look at the Satechi 72W USB-C PD car charger to test for durability after long-term use, and will report back.
Where to buy