Apple opening up repair parts and tools to more third-party repair shops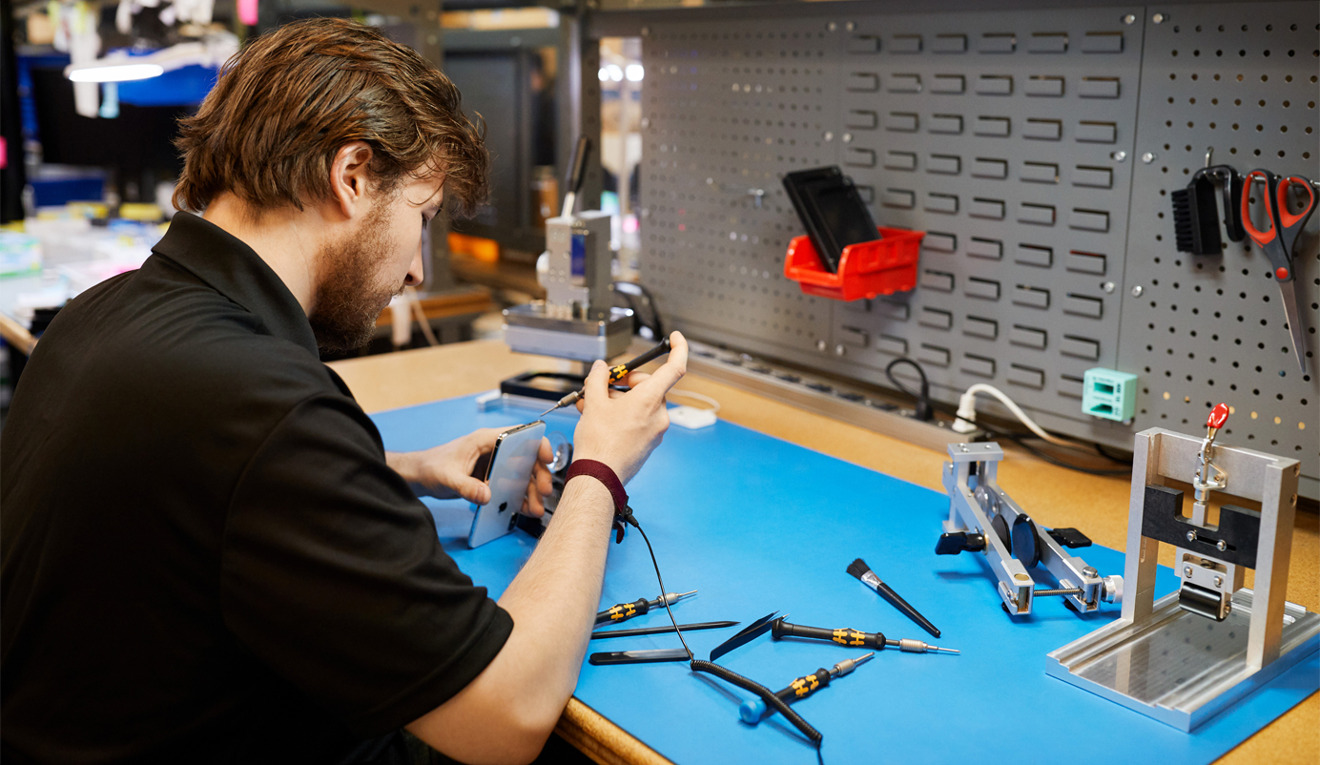 Apple has announced a new repair program, offering more independent repair businesses of all sizes the same genuine parts, tools, training, repair manuals, and diagnostics as its Apple Stores and Apple Authorized Service Providers.
There is no cost to join Apple's independent repair program. To qualify for the new program, businesses need to have an Apple-certified technician who can perform the repairs. The process for certification is simple and free of charge — but is not an immediate process, and requires passing an exam and completion to the course material to Apple's satisfaction.
"To better meet our customers' needs, we're making it easier for independent providers across the US to tap into the same resources as our Apple Authorized Service Provider network," said Jeff Williams, Apple's chief operating officer. "When a repair is needed, a customer should have confidence the repair is done right. We believe the safest and most reliable repair is one handled by a trained technician using genuine parts that have been properly engineered and rigorously tested."
There are limitations on the program. Home-based businesses will not be approved, Apple maintains control of all trademarks, and applications can be rejected for any reason. Apple also requires that business documentation be provided upon application, and reserves the right to inspect those documents at any time.
The launch of the program follows a pilot program launch with 20 independent repair businesses in North America, Europe and Asia who are currently offering genuine parts for repairs. Apple also notes that this is following the expansion of service to over 1000 Best Buy locations.
What this is not, is distribution of circuit-level diagrams. Repair shops will still be limited to full assembly swaps. like replacing an entire motherboard and the like. At present it isn't clear what Apple will charge shops for parts, or the larger and more expensive equipment needed for things like a Secure Enclave calibration, and the like.
The program appears to be an evolution of the "Apple Genuine Parts Repair" program that was discovered in March 2018. The program appears to specifically allow repair shops to do things that Apple-authorized centers have been doing for years, without telling Apple. For instance, there are specific prohibitions on swapping in a "known-good" component not from Apple's stock for troubleshooting, requiring a service replacement part be ordered first.
Specifically, presentation slides discovered in 2018 say that providers can "keep doing what you're doing, with Apple genuine parts, reliable parts supply, and Apple process and training."
Apple has historically opposed right-to-repair laws in places like California, claiming it would expose company secrets and create safety and security problems. While there are innumerable third-party Apple repair firms around the world, only Apple and its authorized service providers are able to perform full service in a way that doesn't void warranties. Presently, the company doesn't provide parts or repair manuals outside of its official network.
Twenty U.S. states have some form of right-to-repair legislation under consideration. Apple is one of several tech companies lobbying politicians to act in its favor.
This is the biggest shift in Apple's repair policies since it started enforcing the rules on authorized repair centers in 1979.
AppleInsider has asked Apple for finer details of the program, and will update accordingly.