Apple has expanded authorized repair services to Best Buy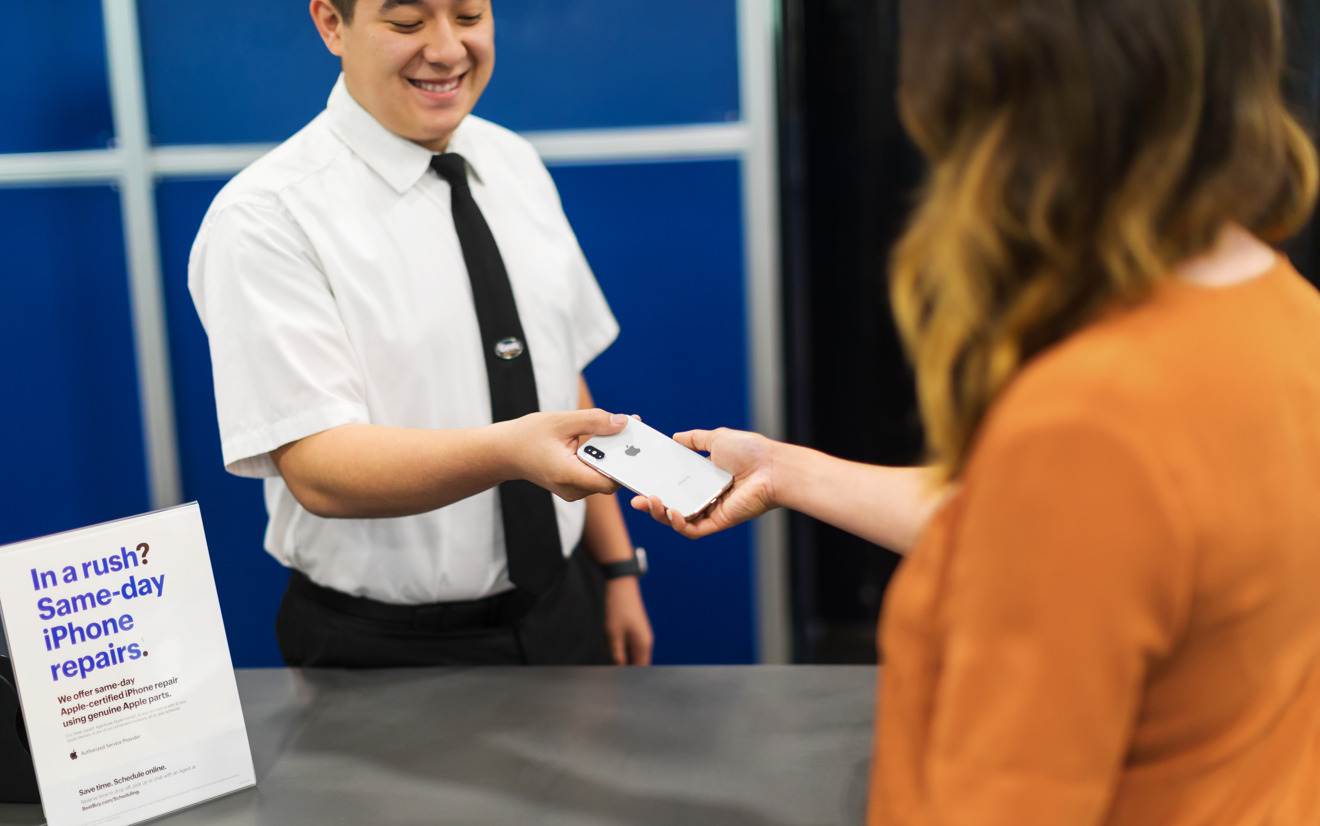 Apple has announced that nearly 1,000 Best Buy stores are now Apple-authorized service centers, giving customers more locations for repair for the Mac, iPad and iPhone.
"At Apple, we're dedicated to providing the best customer service in the world. If a customer ever needs to repair their products, we want them to feel confident those repairs are done safely and correctly," said Tara Bunch, Apple's vice president of AppleCare. "We're always looking at how we can reliably expand our network of trained technicians and we're excited to partner with every Best Buy store so it's even easier for our customers to find an authorized repair location near them."
Apple says that in addition to Apple Retail, there are over 1,800 third-party Apple-authorized service providers in the United States alone. The company also notes the number of service centers has tripled over the past three years.
"We love being there for our customers no matter what their Apple need is, from helping them choose the right device, to offering AppleCare protection and now helping fix their devices," said Best Buy's Trish Walker, president of Services. "We've always enjoyed a great partnership with Apple and we're thrilled that, together, we can better serve our customers."
With the addition of Best Buy, Apple says that 8 out of 10 Apple customers in the U.S. will be within 20 minutes of an authorized service provider.
The move may be one to ease critics of Apple's repair policies and venues. Apple has continued to campaign against right to repair legislation, previously using its own lobbyists in different states before relying more on CompTIA. CompTIA is a lobbying organization that is funded by Apple, as well as Microsoft, Samsung, and other tech firms.
More and more states have introduced this right to repair legislation, hitting 17 states as of January 2018.
Despite a hard stance against allowing consumers to conduct their own repairs, Apple in recent months has loosened some of the stringent guidelines around authorized fixes. In March, Apple updated its service policy to allow repairs on iPhones that contain third-party battery replacements. Previously, if an iPhone battery was replaced by a non-Apple authorized service technician, Apple could refuse to repair it.
Apple appears to me considering a new "Apple Genuine Parts Repair" program, which may put Apple service materials in the hands of some companies with fewer restrictions than current service providers may be under. Access to repair materials is a key request of right to repair advocates.