Signify unveils Hue smart plug and button, filament bulbs, updated Hue Go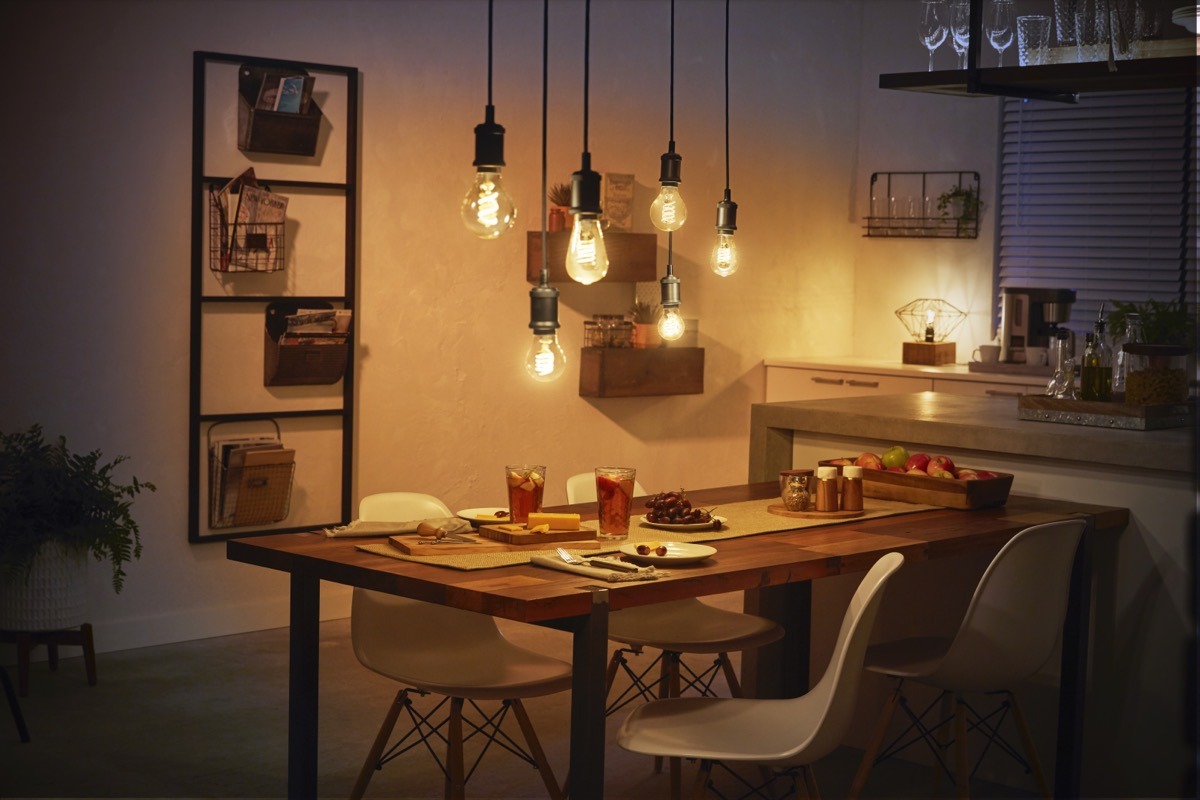 Hue is expanding its lineup once again and on Thursday unveiled new smart plug and smart button accessories for the connected home, as well as retro filament bulbs, an updated Hue Go and more.
Signify, formerly Philips Lighting, continues to grow the Hue brand, with plans to add several new products to an already impressive portfolio. From outdoor sensors to light strips and conventional LED bulbs, the Hue lineup has expanded at a rapid clip over the past year.
Introduced today are a new smart plug and smart button. The plug acts as a controllable outlet that sits between the wall outlet and an appliance, allowing it to easily be toggled on and off from within the Hue app or via voice control. Similarly, the new smart button functions like a remote control with dimmer for connected lights.
There is no word as to whether the smart plug or button work with Apple's HomeKit, but chances are good considering the rest of the Hue lineup does feature integration.
The Hue smart plug will retail for $39.99 and the smart button will sell for $19.99 when they launch in October.
Signify is also launching a collection of filament-style bulbs. With the retro design, these smart bulbs come in a traditional A19 bulb shape, an ST19 tube shape and a G25 globe shape. All will be available in October for U.S. customers and will run $24.99, $27.99 and $32.99, respectively.
The original Hue Go debuted as a colorful smart light that runs on an internal battery for free placement throughout the home. A new version of the device was announced today and adds Bluetooth connectivity alongside existing compatibility with the Zigbee communications protocol. This matches the core lineup of Hue lights that received Bluetooth support earlier this year.
Bluetooth makes even more sense for the Go, as it can extends control for use outdoors and when the light is past the range of Zigbee hubs.
The new Hue Go will be available in November for $79.99.
Finally, Signify is updating "White and Color Ambiance" and "White Ambiance" GU10 spotlights with Bluetooth capabilities. The standalone bulbs rate a new design, higher lumen output and, for "White and Color Ambiance" models, richer colors than their predecessors.
The updated GU10 bulbs will launch in September for $54.99.
New white E12 candle bulbs are also on schedule to go on sale this month at a price of $32.99 for a two-pack.
All of the new bulbs work with the Hue app and other Hue accessories, as well as HomeKit when used with the Hue Bridge.