Southwest Airlines integrates Apple Pay for tickets, meals and more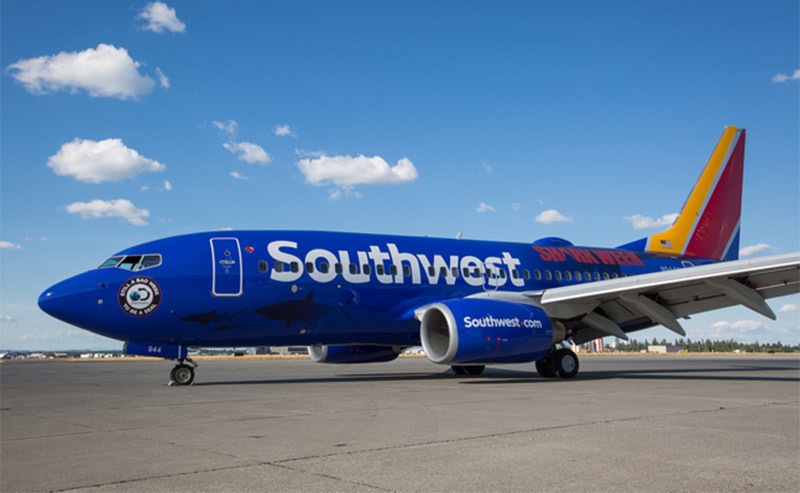 Southwest Airlines this week integrated Apple Pay transaction support in its mobile app, allowing customers to purchase tickets, in-flight meals, baggage options and more with Apple's payment service.
As of Wednesday, Apple Pay now shows up in the Southwest Airlines app, offering users an alternative to traditional credit and debit card payments, and existing support for PayPal. The airline announced the new customer service offering in a press release.
"Providing modern digital payment solutions to our Customers is critical," said Christopher Priebe, Director, Treasury, Payments and Risk at Southwest Airlines. "The launch of Apple Pay enhances our ability to sell flights, as well as ancillary products using one of the most widely-used digital wallets in North America."
The latest Apple Pay integration is made possible through a multi-year partnership between Southwest and digital payments firm CellPoint Digital, along with the assistance of airline-owned payment network UATP. A deal inked in June 2018 integrated CellPoint's alternative payments hub with UATP's Ceptor payment platform.
With CellPoint, airlines have access to payments systems run by 350 partners, including digital wallet solutions Apple Pay, Visa Checkout, WeChat Pay, Alipay and Google Pay.
Like other major airlines, Southwest integrates a number of mobile technologies, like Wallet, in its iOS app. With the new Apple Pay functionality, users can purchase tickets from the carrier's app — with Apple Card if they so choose — and store it in Wallet for redemption at the gate.