Apple Watch Series 5 — hands on and first impressions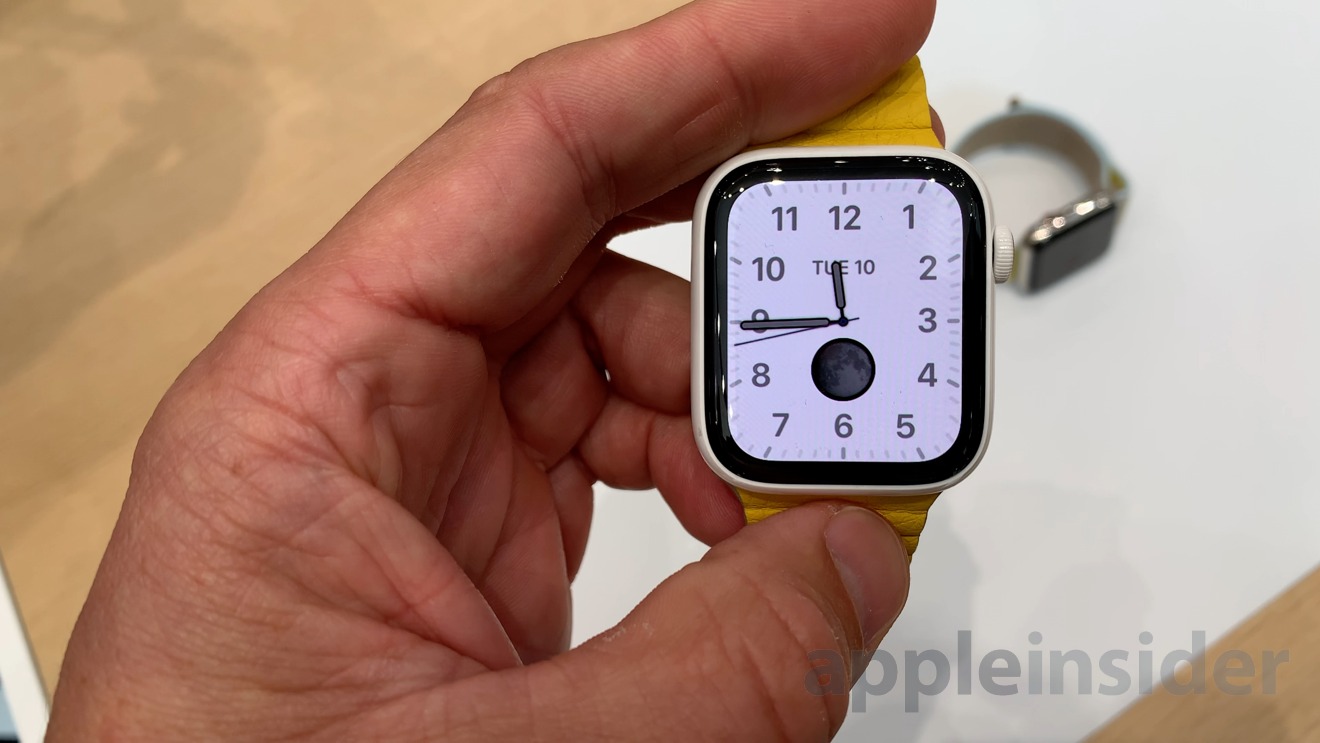 Apple has made the Apple Watch Series 5 official and AppleInsider has already gone hands-on with the new features, case designs, and Always-On Retina display. Here are our first impressions.
Apple Watch Series 5 First Look
While the Apple Watch Series 5 now has 32GB of flash store, the most prominent feature addition is the new display which retains the same 40mm and 44mm sizes but is now an Always-On Retina display. It works great in practice and was easy to see the display dim when we dropped our wrist wearing the watch.
On the watch face, third-party complications dim just as Apple's do though third-party apps are slightly different. When in a third-party app on Series 5 and focus is lost, the display appears to frost over and the time is overlaid on top.
Premium Titanium and Ceramic Cases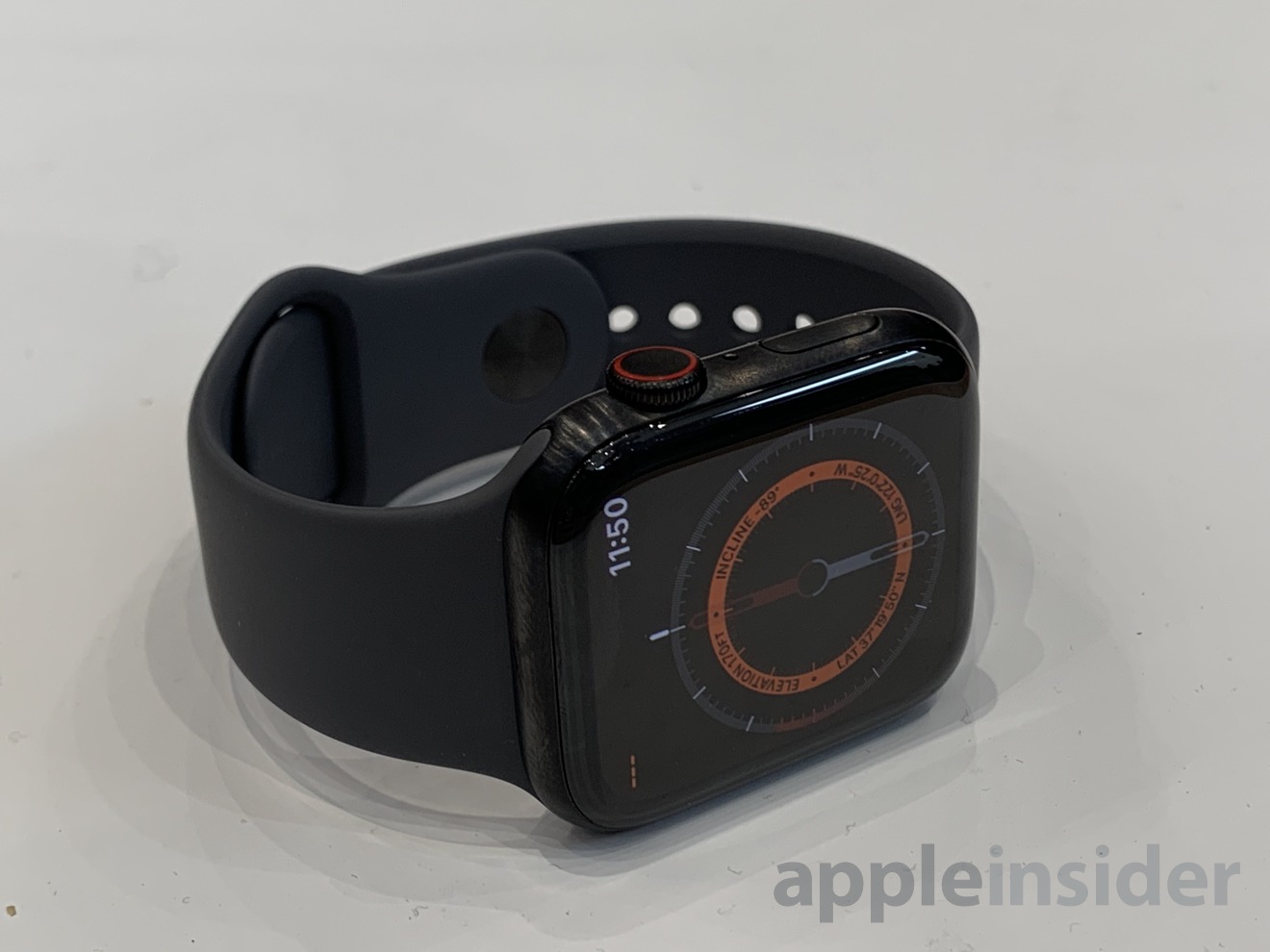 The titanium Series 5 has a brushed, metallic appearance versus the matte anodized aluminum or the glossy stainless steel. The silver titanium is very apparent whereas the Space Black titanium is slightly less noticeable thanks to the diamond-like coating that provides for its color.