iPhone 11 Pro & iPhone 11 Pro Max — Hands on and first impressions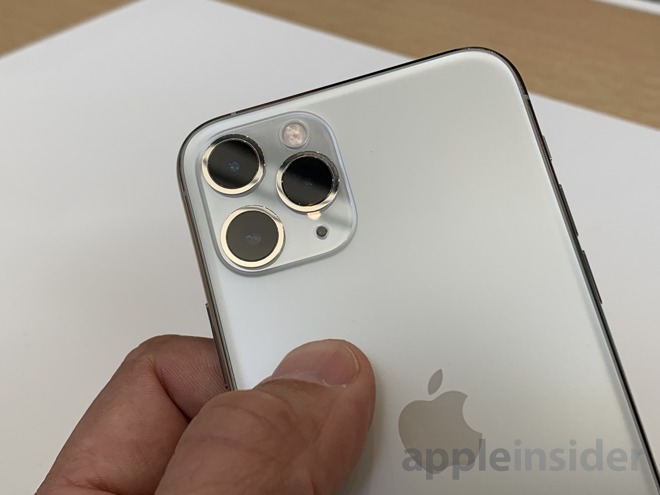 AppleInsider may earn an affiliate commission on purchases made through links on our site.
AppleInsider goes hands with the new iPhone 11 Pro and the iPhone 11 Pro Max — including a look at the the updated three-camera system.
Apple's new iPhone lineup comes in the same sizes that the iPhone XS and iPhone XS Max from 2018 did. Available again are a smaller 5.8-inch in the iPhone 11 Pro, and a 6.5-inch iPhone 11 Pro Max.
Both the iPhone 11 Pro and the iPhone 11 Pro Max are slightly heavier than the respective model of the previous generation. Fortunately, the new matte finish on the back isn't slippery at all as we've seen with matte glass in the past.
The glass back looks slightly thicker than that of the iPhone XS line, which could contribute to the added strength Apple touted during the unveiling.
A lot of the new iPhone we weren't able to test right away such as the wide-angle Face ID though it did seem slightly quicker by what we saw demoed. We also didn't have the opportunity to test the low-light photography prowess. Both of these topics will wait until we get to test the new iPhone models at more length on September 20.
We did get to try the new camera app, with all three new lenses. It is impressive how smooth Apple has made the entire experience. It is easy to quickly jump between ultra-wide, wide, and tele or to smoothly zoom.
Overall, they look and feel like they should — iPhones with a refreshed design and new features. The cameras were impressive, and the bump isn't near as intrusive as we expected.