AppleCare+ for iPhone, iPad, and Apple Watch can be extended out to service life of product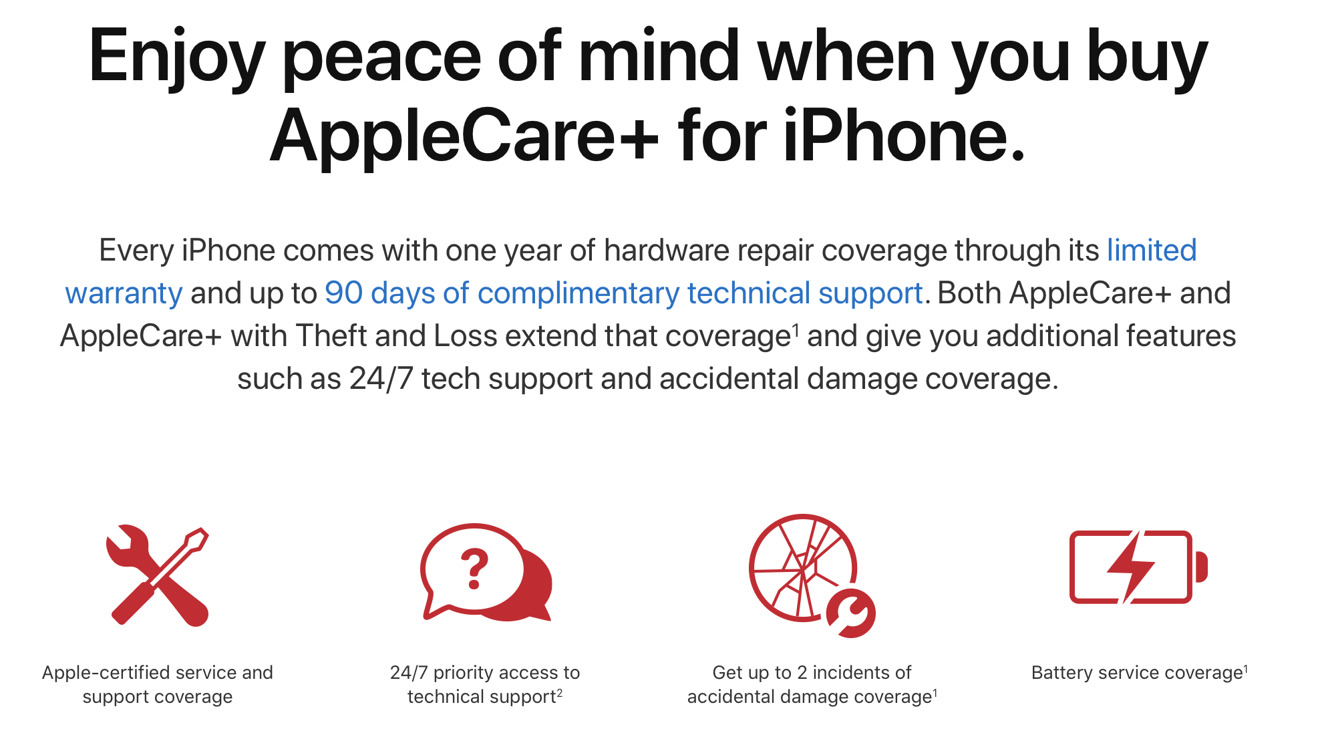 AppleInsider is supported by its audience and may earn commission as an Amazon Associate and affiliate partner on qualifying purchases. These affiliate partnerships do not influence our editorial content.
A new monthly payment plan for AppleCare is available, and if you want to pay for it, you can get your iPhone or iPad covered against theft, loss, and damage for about five years.
The new monthly plans debuted quietly on Tuesday following Apple's iPhone 11, iPhone 11 Pro, Apple Watch, and iPad event. Rather than limiting users to two or three years of service from date of purchase, service plans can be extended by the user until the end of repair by Apple.
Based on some conversations with sources within Apple not authorized to speak on behalf of the company, the end of service for a product will be when Apple calls it "vintage." Vintage status is generally declared when the last manufacturing date of a product was between five and seven years prior.
Apple sources also say that Apple reserves the right to cut off service before those five years. However, it must inform the customer in writing that it is doing so.
Originating AppleCare+ coverage must still start within 60 days of product purchase. Before Tuesday, there were still AppleCare plans — not AppleCare+ plans — that could be purchased after those 60 days and it isn't clear if those are still available now.
The number of "incidents" that a user is allowed is still limited to two in a 24 month period. Unused incidents after any given 24 months period has elapsed are lost. It doesn't appear that there is a way to migrate a pre-paid plan already in effect to the new monthly program at this time.
And, there is a small price premium to pay. The fixed-length two- or three-year plans are cheaper than the monthly plans, with the exact amount of savings variable depending on what product you are insuring.
Apple's Mac lineup and the HomePod are not eligible for the monthly plans, but can still benefit the pre-paid, fixed-term plans.