Long, optical Thunderbolt 3 cables are coming soon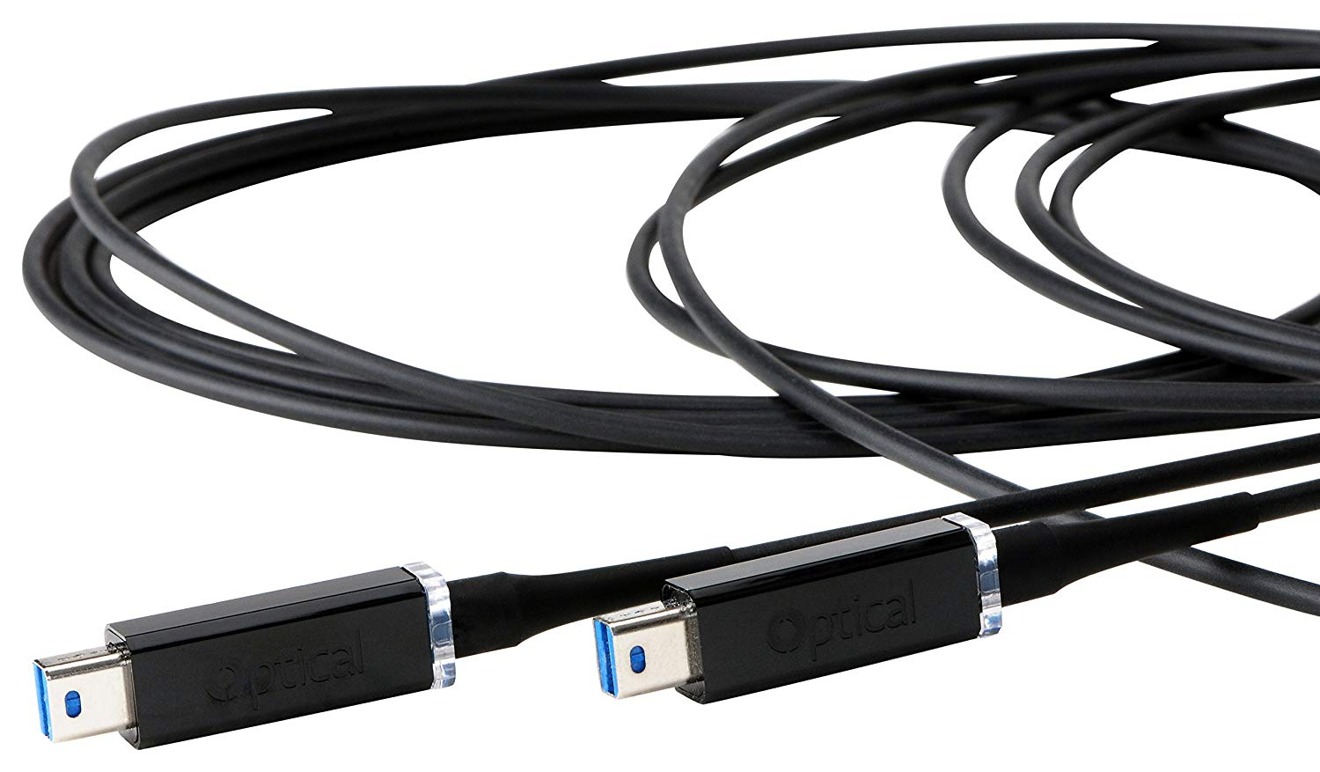 Sonnet is teaming up with Archiware to demonstrate the first in a line of optical Thunderbolt 3 cables, allowing for high-speed data transfers across the protocol at long range.
Sonnet will be demonstrating the new cable connected to a Mac mini with Archiware software running in Sonnet's stand. The Mac mini will be controlled from Archiware's stand over 50 meters of as-yet unreleased Corning optical Thunderbolt 3 cable.
The computer will be running Archiware's P5 media asset management software suite, with P5 Backup, and P5 Archive. Archiware staff will control the system, mounted in a xMac mini Server Thunderbolt 3 enclosure from their stand with a keyboard, mouse, and display connected to a Sonnet Echo 11 Thunderbolt 3 dock.
Prior to the release of the Corning cable, Thunderbolt 3 cable lengths have been limited to about two meters. Sonnet says that varying lengths of the Corning cables will be available, with lengths up to that 50 meters that will be demonstrated at the IBC conference.
Pricing on the optical Thunderbolt 3 cables is not yet available. At present, a 18-foot optical Thunderbolt 2 cable retails for $215, and a 200-foot run retails for $999.