Apple disputes allegations that Apple TV+ trial will drive down stock price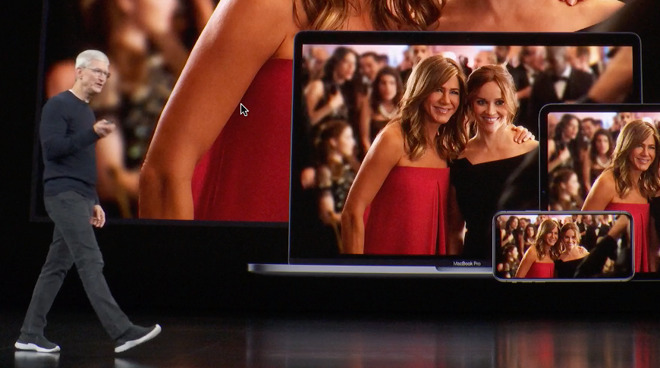 Following Goldman Sachs predictions claiming that Apple TV+ trials would be reported financially in such a manner that investors would complain and bail out of the stock, Apple has said that it will have no impact on results at all.
The issue, according to Goldman Sachs' Rod Hall, is how investors view profit margins for individual business segments, more than any actual financial impact to the company. In a note to investors on Friday morning, Goldman Sachs said that a one-year free trial to Apple TV+ would impact hardware profit margins because of how Apple has historically accounted for trials, including Apple Music and iCloud subscriptions.
Apple will be offering one-year free trials of Apple TV+ to purchasers of an iPhone, iPad, iPod Touch, Apple TV, or Mac. Hall is apparently concerned that this is a problem, because investors will look more at profit margins just in hardware, and not across the company as a whole.
Hall insists that this accounting issue, and how investors respond to it without any context on where money is being made outside of hardware, will drive Apple stock down by 25% of its present valuation. As a result of the analysis, Hall lowered Goldman Sachs' 12-month Apple stock target price to $165 from its previous $187.
"Effectively, Apple's method of accounting moves revenue from hardware to Services even though customers do not perceive themselves to be paying for TV+," Hall said on Friday morning as a basis for his analysis.
CNBC said in a report on the matter that Hall wasn't accusing Apple of improper accounting. Hall did not address that the money that Apple would make from hardware and software is combined in a total earnings statement, and was concerned about profit margins alone.
Apple does not report sales volumes, so an average selling price isn't able to be determined — but it does report profit margins. It also isn't clear how Apple is paying for the content now — costs of production are presumably presently under Services, as that's where the revenue will be reported ultimately.
Apple disagrees with Hall's assessment. The company has issued a statement saying that "we do not expect the introduction of Apple TV+, including the accounting treatment for the service, to have a material impact on our financial results."
Following Hall's statement, Apple stock fell more than $3.50 per share, driving it beneath the trillion-dollar valuation it held previously. It has recovered about $1.25 of that loss since it made the statement challenging Hall's analysis.