Apple TV+ launches on November 1, for $4.99 per month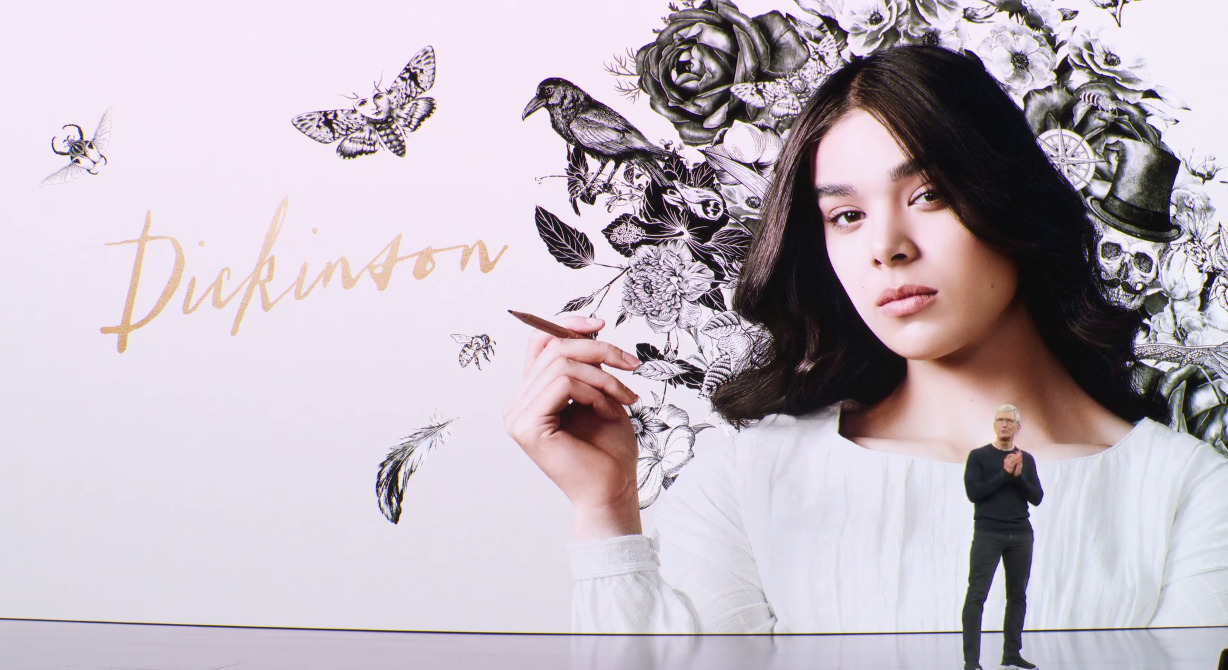 After debuting the service in March, Apple CEO Tim Cook has announced the debut of Apple TV+ on November 1, with subscriptions starting at $4.99 per month — with free service accompanying new Apple hardware buyers.
Jason Momoa and Alfre Woodard star in "See", a new science fiction drama written by "Peaky Blinders" creator Steven Knight. Apple CEO Tim Cook highlighted the show during Tuesday's event again, and played the trailer for the upcoming show.
Apple TV+ will be available to 100 countries upon launch, and can be accessed not only on Apple devices like the Apple TV and the iPhone, but also online at tv.apple.com. This allows those outside the Apple ecosystem the chance to watch content exclusive to Apple TV+.
Cook said that the service launches on November 1 for $4.99 a month. But, if you buy a new iPhone or Apple TV, you get a year of service for free.
Jennifer Aniston and Reese Witherspoon drama "The Morning Show," was also discussed on Tuesday. "The Morning Show" is about a news program and the people who work on it, following scandal and accusation.
The March event's headline celebrity was Oprah Winfrey. Winfrey explained how she was making documentaries and also bringing her famous book club to this new service.
"We have this unique opportunity to rise to our best selves in how we choose to use our technology and our humanity," she said. "To face the daunting challenges of our time. Each of us comes to this Earth with a deep potential that yearns to be fulfilled. We all crave connection, we search for common ground. We all want to be heard but we also need to listen."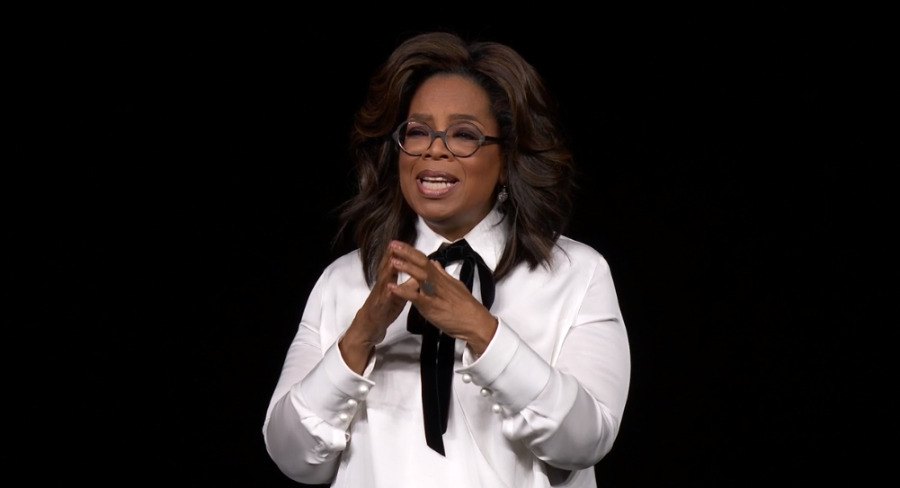 Other shows unveiled in March included a new preschool series about coding and a music comedy/drama called "Little Voice" by Sara Bareilles and JJ Abrams.
"We're honored that the absolute best lineup of storytellers in the world — both in front of and behind the camera — are coming to Apple TV+," Eddy Cue, Apple's senior vice president of Internet Software and Services, said at the debut. "We're thrilled to give viewers a sneak peek of Apple TV+ and cannot wait for them to tune in starting this fall. Apple TV+ will be home to some of the highest quality original storytelling that TV and movie lovers have seen yet."
The service is helmed by Jamie Erlicht and Zack Van Amburg. The pair are former Sony Pictures Television executives, as co-heads of video programming. Previously the two were responsible for programming like "Breaking Bad" and "The Goldbergs."
"It will be an honor to be part of the Apple team," said Erlicht in a statement at the time. "We want to bring to video what Apple has been so successful with in their other services and consumer products — unparalleled quality."
Customers who purchase any new iPhone, iPad, Apple TV, Mac, or iPod touch starting September 10 can enjoy one year of Apple TV+ for free. Beginning November 1, customers can initiate the one-year free offer in the Apple TV app on the device running the latest software. Customers have three months after device activation to claim the offer, or if the device was purchased and activated before the launch of Apple TV+, they will have three months starting November 1.
The subscription will automatically renew at $4.99 per month after one year.