Apple features four games coming to Apple Arcade that some iOS 13 testers can play now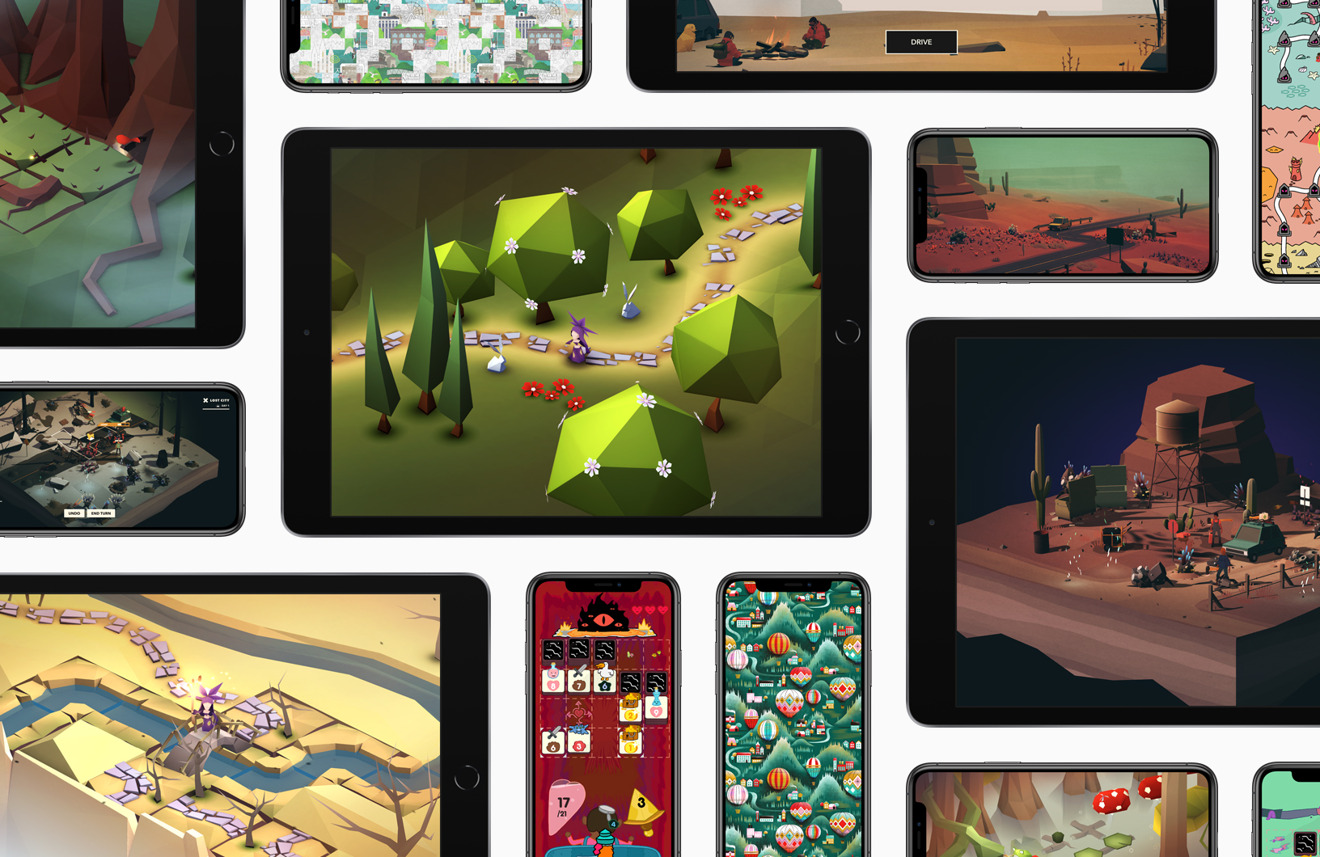 AppleInsider is supported by its audience and may earn commission as an Amazon Associate and affiliate partner on qualifying purchases. These affiliate partnerships do not influence our editorial content.
Apple has given us a sneak peek at what new games will be available with its new play-all-you-want service Apple Arcade, and has opened up the service early for some iOS 13 beta testers.
"Apple Arcade, It's time to play" takes a look at some of the new games that will be offered when Apple Arcade goes live on September 19. The release details a little about each game, as well as some information about the people behind the games.
Notably, the four games featured are new games that have not been highly promoted before.
The Enchanted World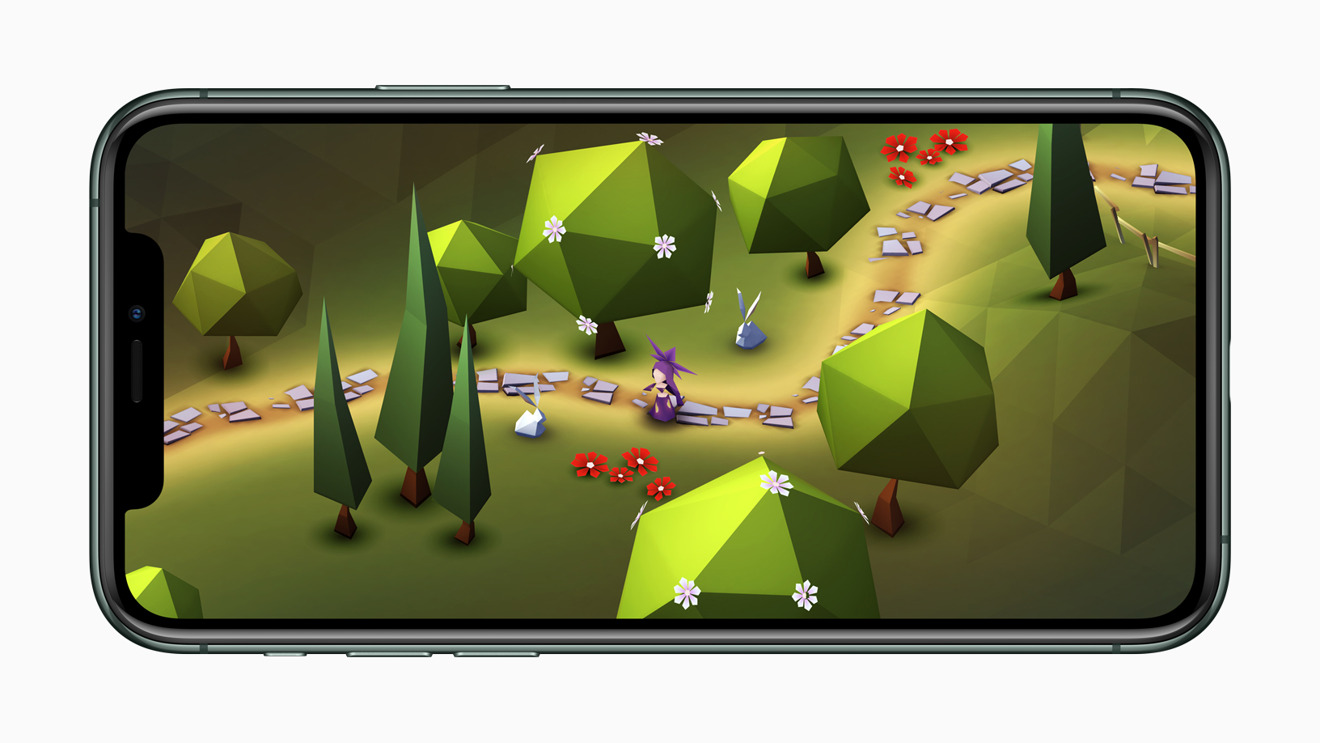 The Enchanted World, is a puzzle game focused on a fairy trying to piece back together her collapsing world.
The game is a symbolic take on what it's like to grow up as a child in a time of war. The games creators, Ivan Ramadan and Amar Zubcevic, both grew up in Sarajevo during the Bosnian War. For four years, their city was under siege, and they were without many of the amenities that we take for granted. In this time of crisis, their parents used creativity to shield them from the violence and danger that had become their daily lives.
"There was no electricity there was no running water, you had to go to a well and we would go with [our parents] and help them carry back containers — it was a game for us, helping them," said Zubcevic.
The Enchanted World features music and folklore from the Balkans, and is aimed at a younger audience who may be looking for a peaceful, magical experience.
Patterned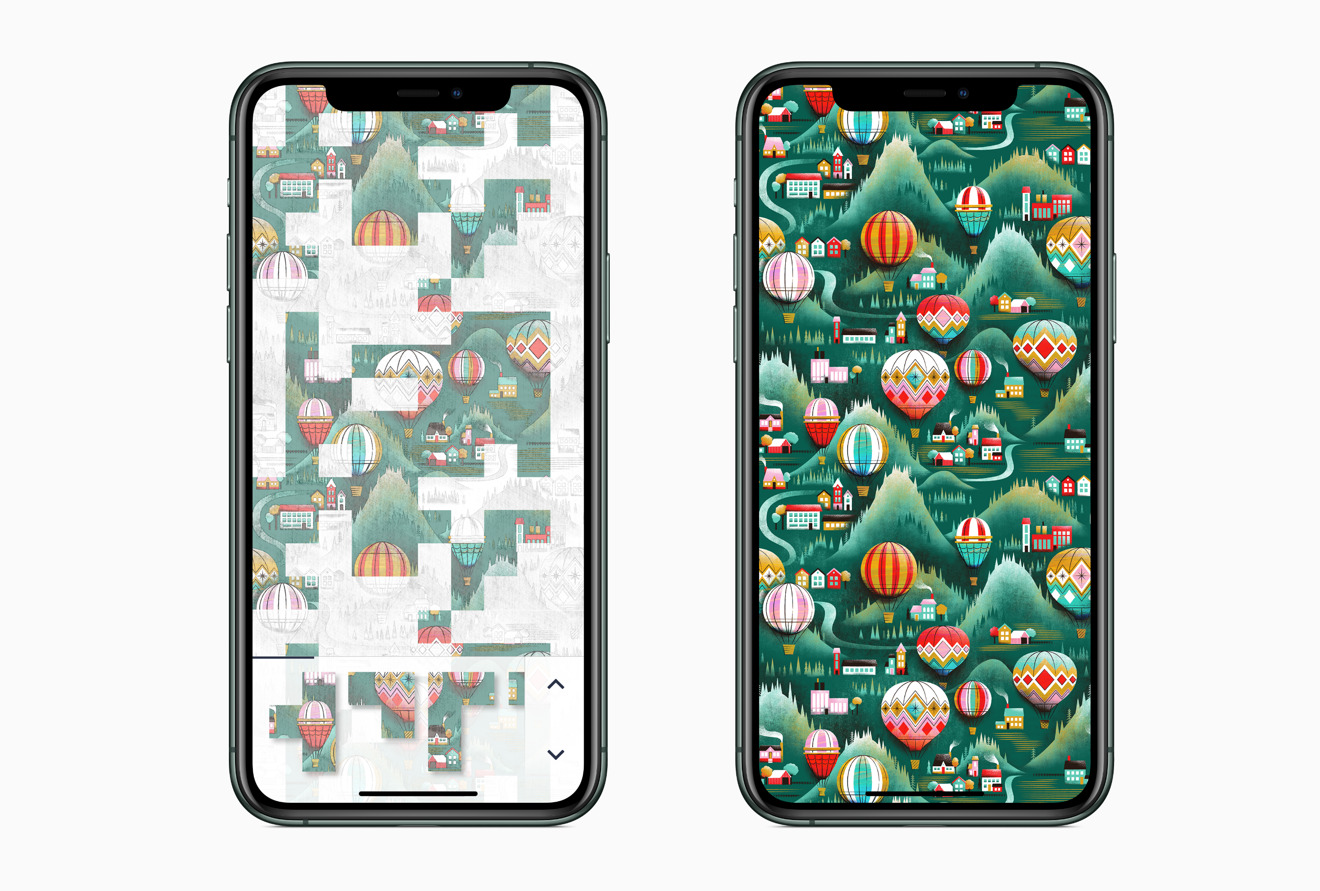 Patterned by Borderleap is a casual puzzle game made by Nate Dicken. Players will color and assemble intricate pieces pieces to create a larger, patterned work. The patterns were sourced from 15 different designers, 14 of whom are women.
"The App Store made it possible for me to have a platform to do what I do," said Dicken, "I wouldn't have built this game if it weren't for Apple Arcade."
Overland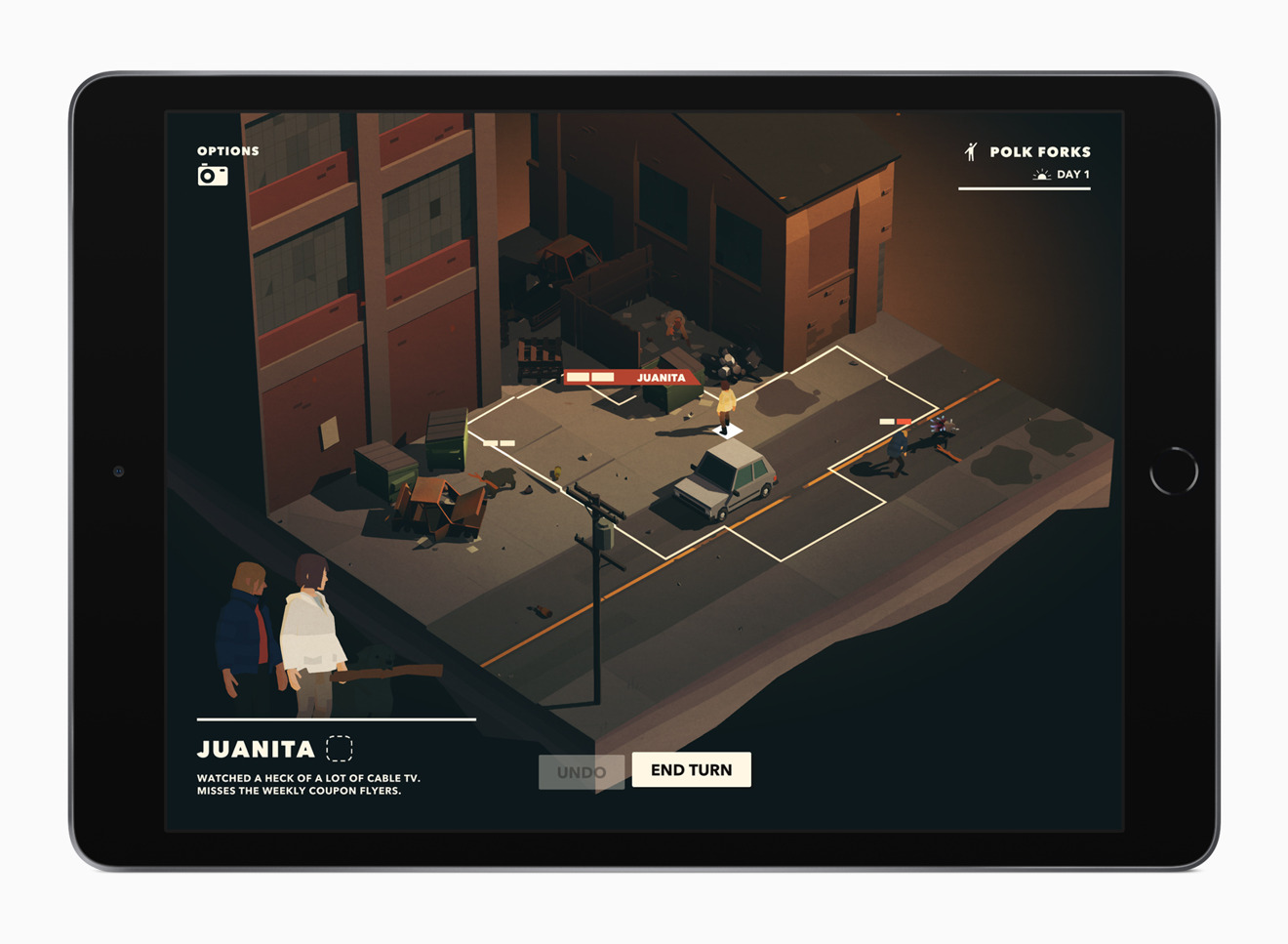 Adam and Bekah Saltsman are the couple behind the studio Finji. They've made Overland, a post-apocalyptic road trip adventure game that happens to be modeled after an assortment of their favorite board games, books, and films.
Players will drive west across the United States, rescuing survivors, scavenging supplies, and hoping to outpace a rapidly deteriorating environment.
Bekah spoke on the importance of quality of life when it comes to game creation, citing that it has an important role in Finji's success.
"I want people to have full lives and I want people to make games," she said. "So whatever we need to do to make that work, we will do that."
Card of Darkness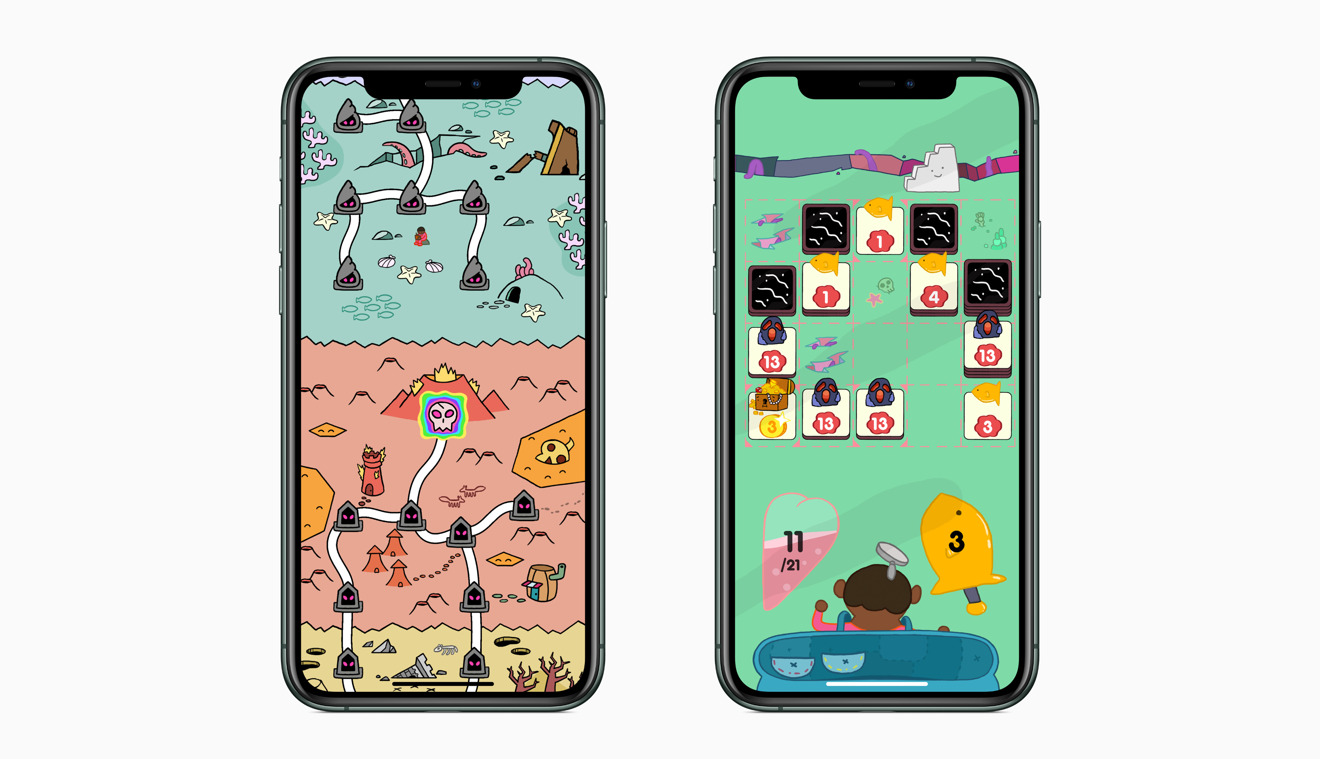 Solo developer Zach Gage and Adventure Time creator and famed animator Pendleton Ward teamed up to create Card of Darkness, a card game with a sense of humor. Players will solve card-based characters and features Ward's iconic style.
"I want games to reach the place where people discuss them as if they're books or movies," says Gage, who supports the Apple Arcade business model. "I didn't have to spend time thinking, How do I fit ads into this?' I just got to work with incredible artists and make incredible art — Apple Arcade is letting me do that."
Some can play now!
Some iOS 13 beta testers are able to access and sign up for the service now. In the app store, those eligible to sign up today have a new "Arcade" tab, where titles available can be previewed, and users can sign up for a free month trial. Users on the iPhone can play now, and Apple says that iPad, Apple TV, and Mac owners will have to wait a bit longer.