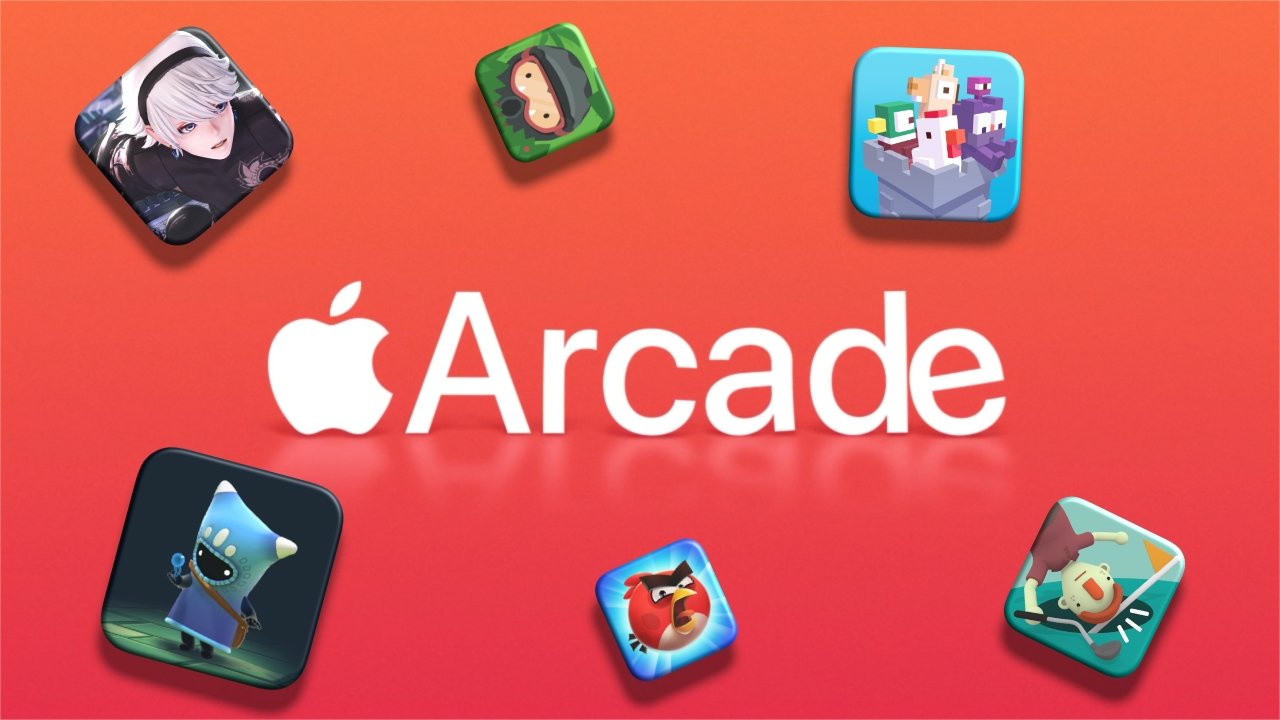 Summary
Apple Arcade is Apple's video game subscription service that offers a "play all you want" model for a recurring fee of $4.99 a month. Designed to circumvent many of the problems of modern mobile games, Apple Arcade has been well received and features a game catalog of over 100 titles.
Features
● Available on iPhone, iPod touch, iPad, Mac, and Apple TV
● "Play all you want" subscription model
● Titles are exclusive to Apple Arcade
● $4.99 per month
● Subscriptions can be shared via Family Sharing
● No IAP, no advertisements
● Over 100 games available
● Available in over 150 countries
● Wide selection of genres
---
Announced in March 2019, Apple Arcade was touted as a "Netflix for games" that would give users the ability to play as many games as they wanted for a monthly subscription fee. Apple had said that over 100 games would be available at launch.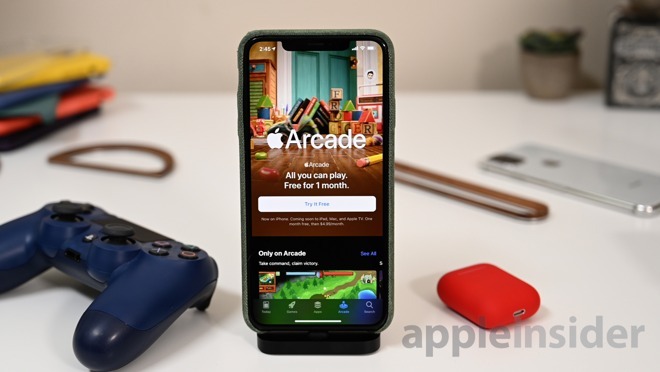 In September 2019, Apple Arcade was released to the general public and was well received. Noteworthy launch developers and publishers included Capcom, Sega, Square Enix, The Lego Group, and Konami.
Requirements to play
Apple Arcade is available on multiple platforms, including iOS, iPadOS, AppleTV, and macOS. To use Apple Arcade, users must make sure they have an iPhone or iPod touch with iOS 13, an iPad with iPadOS 13, a Mac with macOS 10.15 (Catalina), or an Apple TV with tvOS 13. All titles are available for iOS and iPadOS devices, with some titles absent for macOS or tvOS devices.
Currently, Apple Arcade is available in over 150 countries-- nearly any country that has access to the App Store can access Apple Arcade. Notable exceptions to this rule are Macau, China (mainland), and Hong Kong.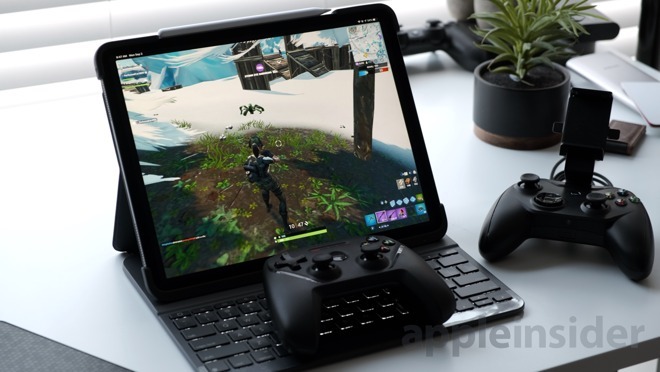 While not required, players are able to use a third-party controller to play many of the titles available on Apple Arcade. AppleInsider has covered a few options for players who wish to use a game pad rather than touch-screen options or a mouse and keyboard.
Pricing
Apple Arcade costs $4.99 per month and accounts that are linked via Family Sharing can share the same subscription. Upon signing up for the first time, users are given a one month free trial before being auto-enrolled into the subscription model. Users must have a valid form of payment linked to their Apple ID to subscribe to Apple Arcade.
Apple Arcade games feature no in-app purchases, no advertisements, and all future additions and updates to Apple Arcade games are included within the subscription cost.
Notable developers, publishers, and titles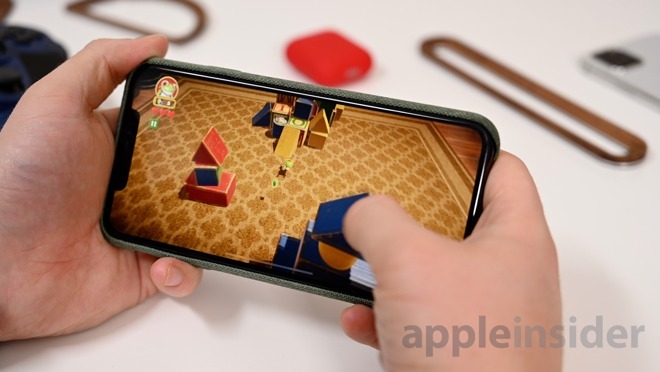 AAA publisher Konami brings Frogger in Toy Town to Apple Arcade
Apple tapped some serious talent for Apple Arcade, and had reportedly invested over $500 million into Apple Arcade before launch. All titles on Apple Arcade are released exclusively to Apple Arcade with no Android counterparts. Apple Arcade has been applauded for the wide selection of genres available, from standard short-play arcade titles to in-depth role-playing games, RPGs and shooter, and more.
Sega, a company that has been making games since the early 1980s, released its new cart racer, Sonic Racing
Capcom, known for the Resident Evil series, created an underwater action-adventure game titled Shinsekai: Into the Depths, which was demoed on stage during Apple's September event in 2019.
Lego offers two Apple Arcade exclusive titles. The first is Lego Brawls, a collaborative game that allows up to 12 friends to come together to create, customize, and brawl together in classic Lego style. Lego Arthouse is slated to be released at a later date, and will be a narrative-heavy story that touches on the belief that "we only get old because we stop playing."
Bossa Studios, a notable indie publisher responsible for popularizing titles such as Surgeon Simulator and I Am Bread has brought a port of A Brave Plan's narrative-driven The Bradwell Conspiracy to Apple Arcade.
Games added post-launch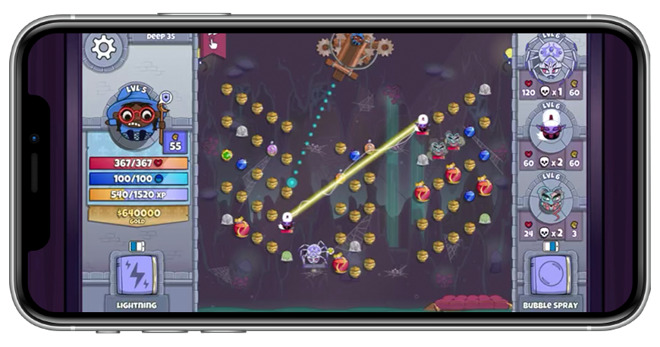 Roundguard by Wonderbelly is a bouncy dungeon crawler with pinball physics, lots of loot, and a randomized castle full of oddballs. Players are pit against dangerously cute monsters and challenging roguelike elements.
February 28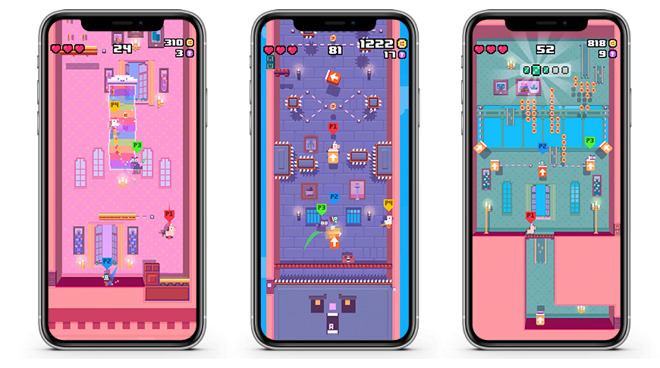 Crossy Road Castle by Hipster Whale is an endless tower-style platformer that encourages players to work together to reach new heights. The levels are procedurally generated and offer different gameplay each time you start a new game. Up to four players can connect to a single device via game controllers, or connect together across multiple devices.
February 14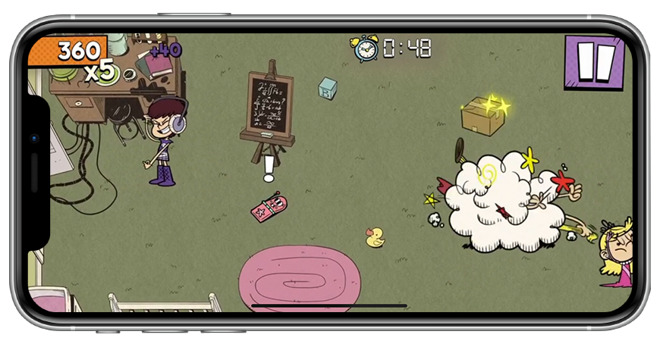 Loud House: Outta Control by Nickelodeon is a strategy-arcade title that encourages you to help the characters of the titular series achieve their goals while avoiding sibling rivalry fights.
February 7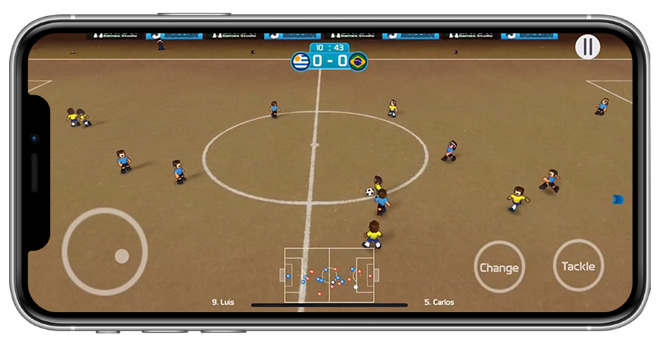 Charrua Soccer by Batovi is a retro-3D soccer title that features three modes: friendly match, competitions, and penalty match. Players have the option to choose player versus computer as well as player versus player.
January 31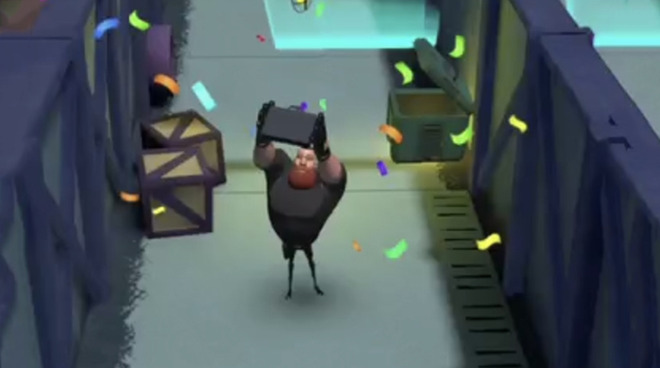 Secret Oops! by MixedBag is a local multiplayer cooperative augmented reality game, featuring unique gameplay that allows up to four players to play on the same AR game board. Players are tasked with keeping Charles, the "world's dumbest spy," alive in a game that relies heavily on coordination and communication. Two gameplay modes are available at launch: The City and Antarctica, with more to be released later.
January 24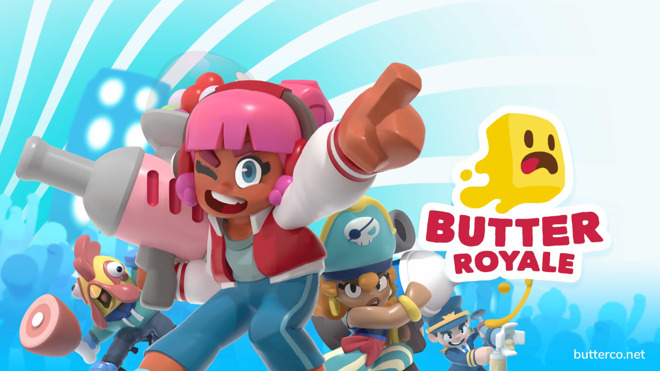 Butter Royale by Mighty Bear Games is a top down twin stick shooter that lets up to 31 players battle to the last one standing. Choose from a cast of over 50 characters and knock out your opponents, with food! Family friendly with no in game chat, no in-app-purchases, and offline play.
January 18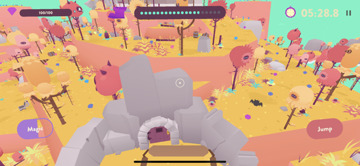 Kings of the Castle by Frosty Pop is a first person platformer meets infinite runner. Playing as the Princess you have to navigate through the level quickly and save the prince! Made by developer Frosty Pop who has released several games for Apple Arcade including "The Get Out Kids" and "The Pinball Wizard."
January 10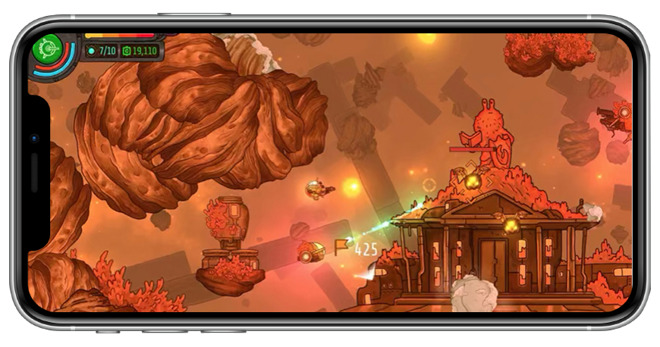 No Way Home by SMG studio is a space survival soiree in which you are stranded in a strange galaxy. It's primarily a sci-fi role-playing game heavy shooter elements. It boasts a procedural universe for unlimited replayability, over 60 unique enemies to battle, and more than 50 weapons to discover, craft, and upgrade. No Way Home also features full controller support for those who would rather take their gameplay to a gamepad.
January 3, 2020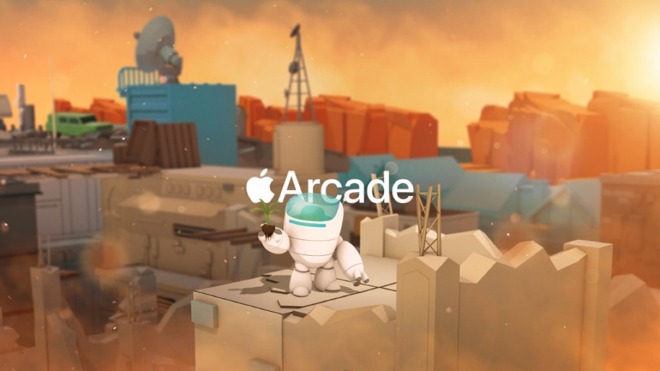 Doomsday Vault by Flightless is a 3D puzzle game set in a post-climate collapse Earth. Collect precious plant life and return it to the safety of the vault, and learn about the plants along the way.
December 20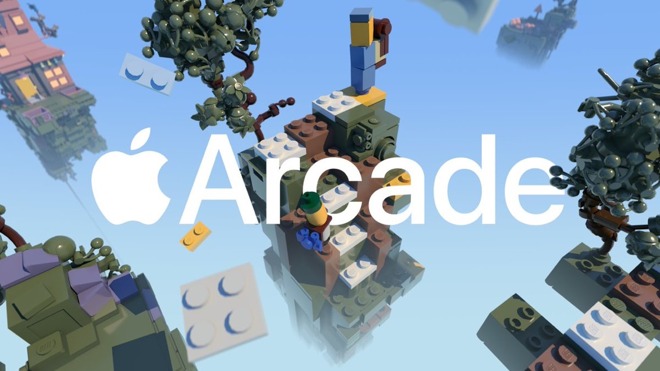 LEGO Builder's Journey by LEGO lets you navigate a world using the LEGO bricks around you, and offers the unique twist of allowing players to break the rules. With its beautiful soundtrack, this puzzler is a relaxing and fun time.
December 12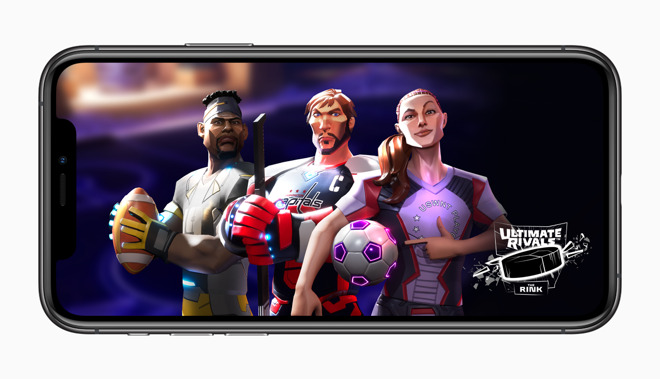 Ultimate Rivals: The Rink by Bit Fy Game Studios is the first game released in the "Ultimate Rivals" series. This fast paced hockey game lets you choose to play as popular athletes from many sports franchises like the NBA, NFL, WNBA, NHL, and MLB. Announced during the 2019 Game Awards.
November 27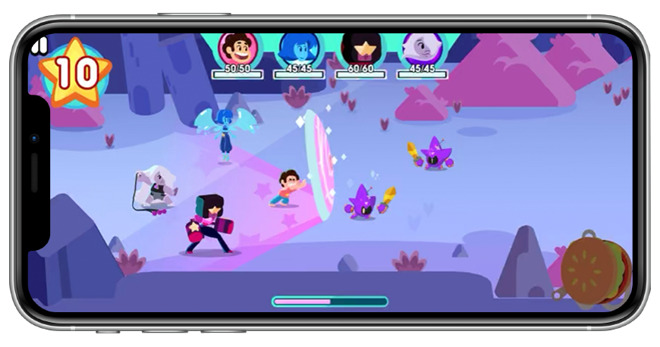 Unleash the Light by Cartoon Network is an original Cartoon Network game, co-written by show-creator Rebecca Sugar. Players will pick their favorite characters, choose which Gems are in their party, and unlock new abilities and costumes in this mobile RPG.
November 15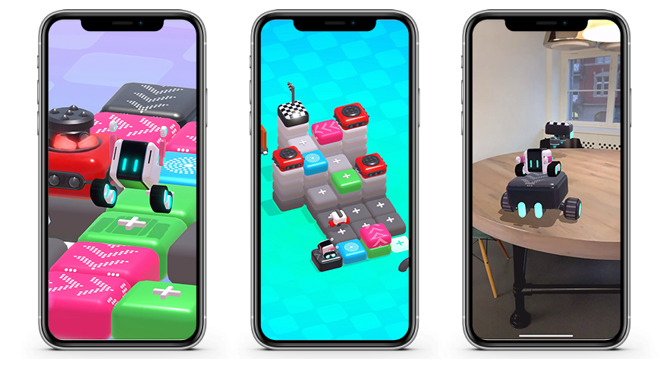 Rosie's Reality is an all-ages puzzle game that features a shy, yet friendly robot. It's Rosie's job to rescue all the misbehaving, malfunctioning, and exploding robot assistants by building Rosie a path throughout the level.
November 8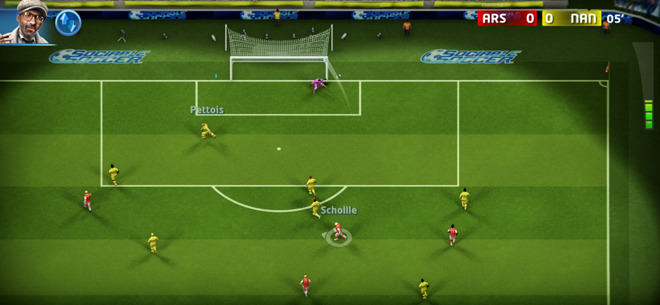 Sociable Soccer by Rogue Games is a cross-platform soccer game where players can collect 25,000 upgradable player cards from 1,000 interational teams to create their own team. The game features a 60-hour campaign mode, as well as ad-hoc friendly matches.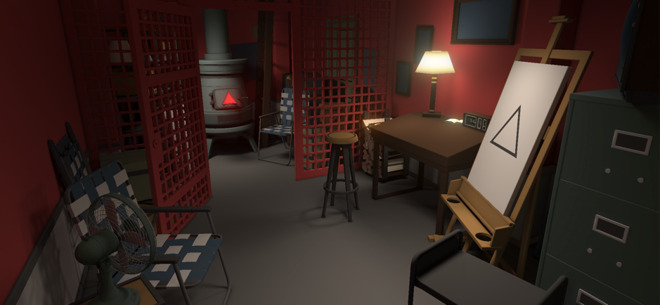 Discolored from Shifty Eye is a puzzle adventure in a single desolate location, where players have to solve puzzles to uncover clues about the abandoned roadside diner and its loss of color.
Guildlings by Sivro Studios is an episodic adventure that follows friends on a quest that uses a magical phone. Featuring turn-based combat, the game also uses a text message-inspired chat system for conversations and offering choices, while players explore hand-crafted low-poly environments.
Marble it up: Mayhem is a marble-racing game follow-up to Marble it Up! and Marble Blast. Players can hunt gems and collect hidden trophies as they traverse their marble through precarious levels.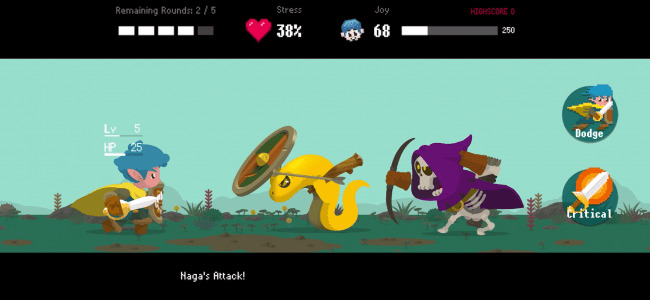 Takeshi & Hiroshi is a role-playing game featuring brothers, where Takeshi is creating a game for little brother Hiroshi. Takeshi has to play some of the roles of monsters to entertain Hiroshi, to give him challenges and to continue enjoying the game, but without him losing.
UFO on Tape: First Contact from Revolutionary Concepts is a sequel to the 2010 game of the same name, but this time offering augmented reality gameplay. Players have to hunt UFOs arriving on Earth as part of an invasion.
November 1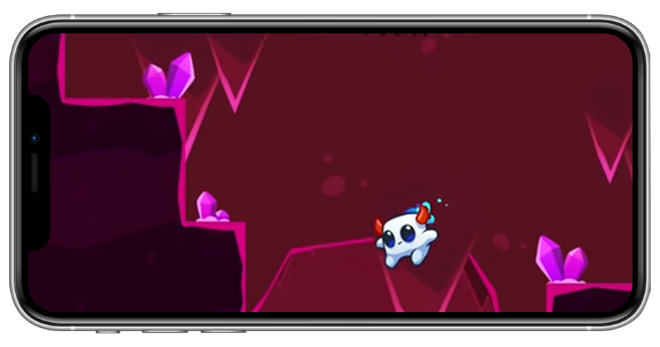 Jumper Jon by Ogre Pixel is a 30-second metroidvainia-style platforming adventure. Players will take on the role of a tiny devil named Jon, who searches Hell for a girl named Jane. Together, the two will discover what has caused an upset in balance between good and evil on Earth.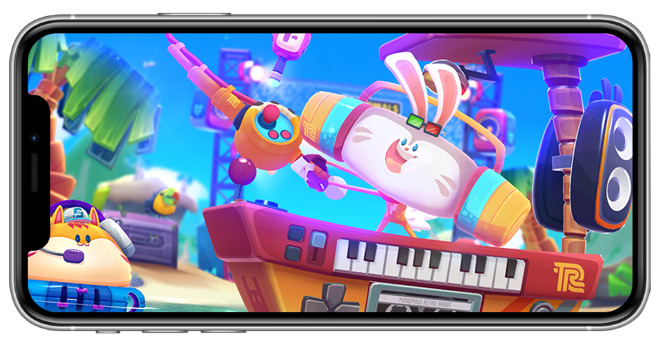 Monomals by Picomy combines fishing with music in this family-friendly music-maker. Monomals features 21 different levels full of hazards and challenges, where players will fish up the titular creatures to be used in music creation.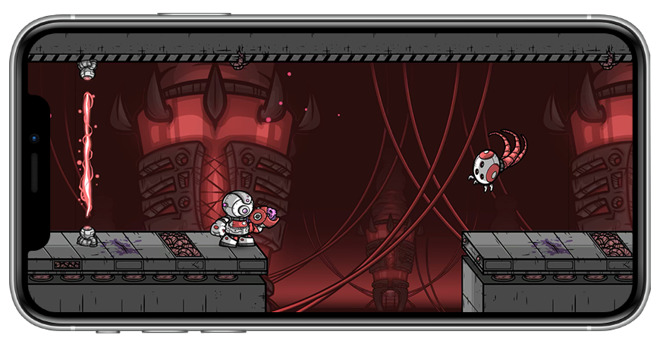 Star Fetched by Crescent Moon Games has players exploring alien worlds in this sci-fi platformer that combines side-scrolling action with elements of RPG, exploration, and tower-defense.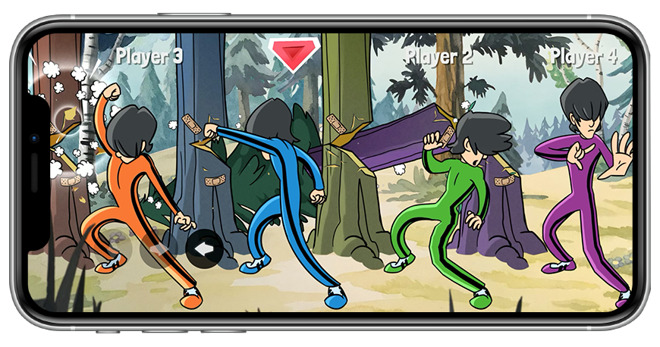 Super Mega Mini Party by Red Games is a hyper-casual multiplayer mini-game designed to be played with local friends or players across the globe. Eight mini-games pit players against each other in a quest for glory.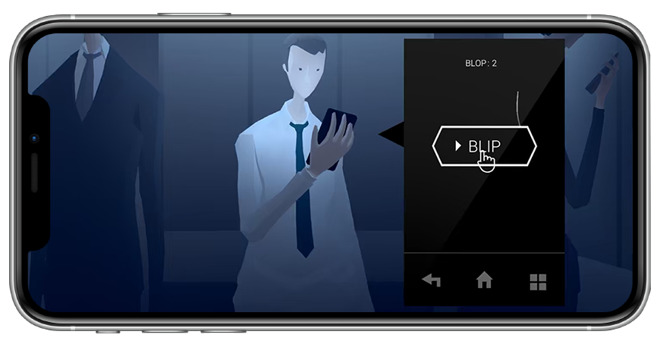 The Mosaic by Raw Fury and Krillbite Studio is a surreal, atmospheric adventure game about urban isolation. Your character moves through the day, devoid of meaning and purpose. One day, strange things start to happen, causing you to question everything you've ever known.
October 25
Fallen Knight by FairPlay Studios is a side-scrolling, futuristic platformer that has players taking on the role of Sir Lancelot. Defend your city, hack-and-slash bad guys, undertake intense boss battles, and decide whether your opponents live or die in this action-heavy game.
Hogwash by Bossa Studios (I Am Bread, Surgeon Simulator) is a three-on-one multiplayer game that pits people against pigs. Players can choose to play as a pig or a farmhand. The pig's goal is to spread as much mud across the farm as possible, while the farmhands struggle to keep it clean. Features both single-player and multi-player modes.
Lifelike: Chapter One by Kunabi Brother is a particle simulator designed to sooth and mesmerize. Interact with the friendly inhabitants to observe swarm behavior and enjoy relaxing music in this digital toy.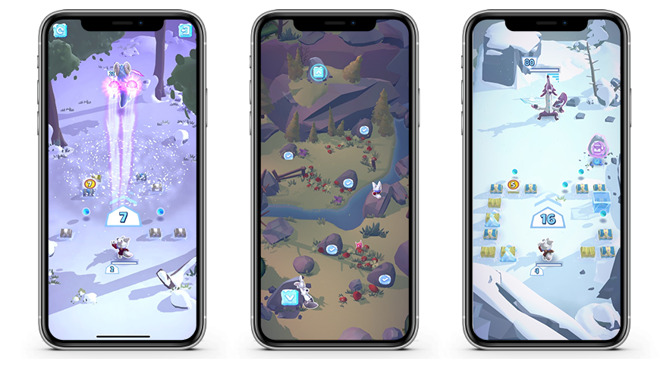 Tales of Memo by Tenday's Studio is a memory-based puzzler that follows Memo on his quest to save his home.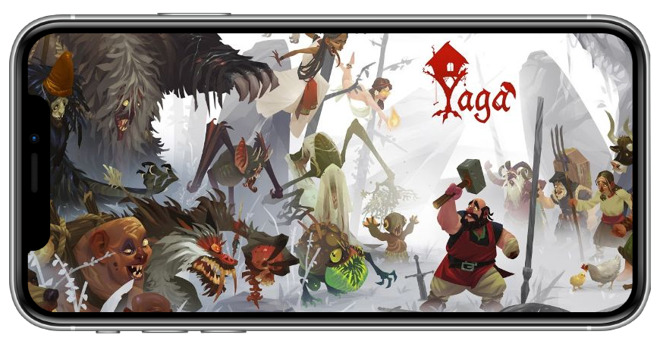 Yaga the Roleplaying Folktale by Versus Evil encourages players to smash, clobber, and bash legends of Slavic mythology in a comedically dark action RPG. Players take on the role of Ivan, a one-handed blacksmith who must complete impossible tasks given to him by the tzar.
October 18
Pac-Man Party Royale from Banai Namco is a reimagining of the classic arcade game, featuring a four-player Battle Mode where fallen players can return as ghosts and try to regain their life by consuming another active player.
Manifold Garden by William Chyr Studio is a puzzle game that plays with gravity, with the manipulation used to change the user's perspective as they explore "infinitely-repeating Escheresque architecture."
Ballistic Baseball is a real-time PvP title from Gameloft, where players must deliver the perfect pitch and swing to win. Along with online multiplayer, there is seamless crossplay between iOS, tvOS, and macOS.
Things That Go Bump by Tinybop is a side-scroller for up to four players where creatures can be created to take on other spirits within a house. More levels are promised throughout the year, with new areas introduced roughly every two months.
October 11
Decoherence by Efecto Estudios requires players to construct robots-- the better you build, the better your chances of winning. This game offers both multiplayer and single-player modes.
INMOST by Chucklefish is an atmospheric, story-driven puzzle platformer following three playable characters within one interconnecting story. It won 'Best Indie Game' at the Minsk Dev Gamm Awards.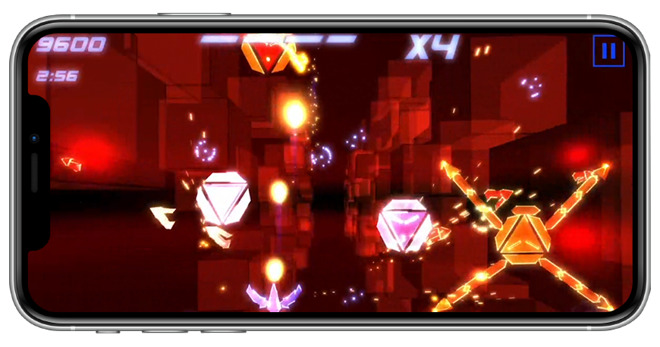 Mind Symphony by Rogue Games is a rhythm game designed to help players unwind, with two different modes offering different styles of play. Release mode is closely related to the shmup genre, where enemy attacks are timed to the music and become more intense as the players progress. Calm mode requires players to time their moves to the beat. Features integration with Apple Music.
ShockRods by Stainless Games combines the fun of driving cars with various forms of popular game genres. It features deathmatch, team deathmatch, capture the flag, ShockBall -- which is similar to basketball, and a few other modes.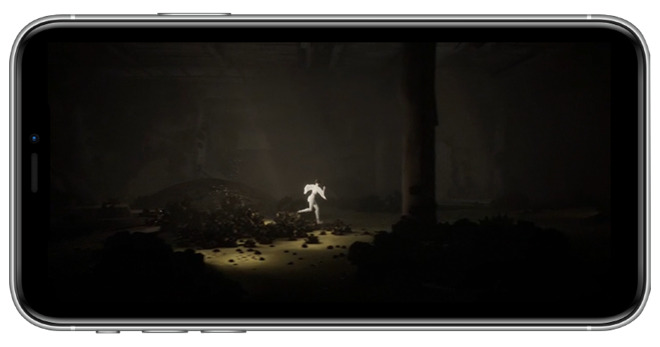 Stela by SkyBox Labs follows a young woman as she witnesses the final days of a mysterious world. Players will have to solve elaborate puzzles and avoid dangerous creatures among treacherous terrain in this atmospheric platformer.
October 5, 2019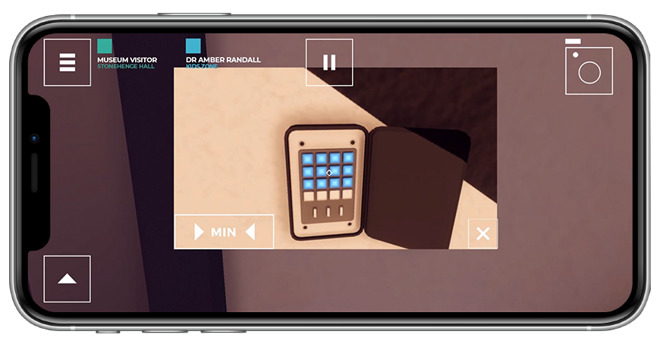 The Bradwell Conspiracy published by Bossa Studios, publishers of Thomas Was Alone, I Am Bread, and Surgeon Simulator. It's a highly-stylized, narrative-driven first-person experience. Players will have to solve innovative puzzles and uncover secrets on the hunt for truth. The Bradwell Conspiracy was developed by designers with experience on titles such as Fable, Batman, Tomb Raider, and featured dialog consultants from those who worked on Battlestar Galactica, Buffy the Vampire Slayer, and Husbands.
Nightmare Farm by Hit-Point Co. is a collection-based game that encourages engaging with the characters by tending to the titular farm.
Pilgrims by Amanita Design is a playful adventure game that encourages creative puzzle solving. Solve tasks using dozens of items and characters without the obligation of following a designated path.
Redout:Space Assault by 34BigThings is a single-player arcade space shooter that puts players in control of a Super Orbital Recon Fighter during the 2395 Colonization of Mars. Outsmart, outmaneuver, overpower and outclass enemies in this fast-paced space adventure.
Essential Reading