Hands on with Apple Arcade in iOS 13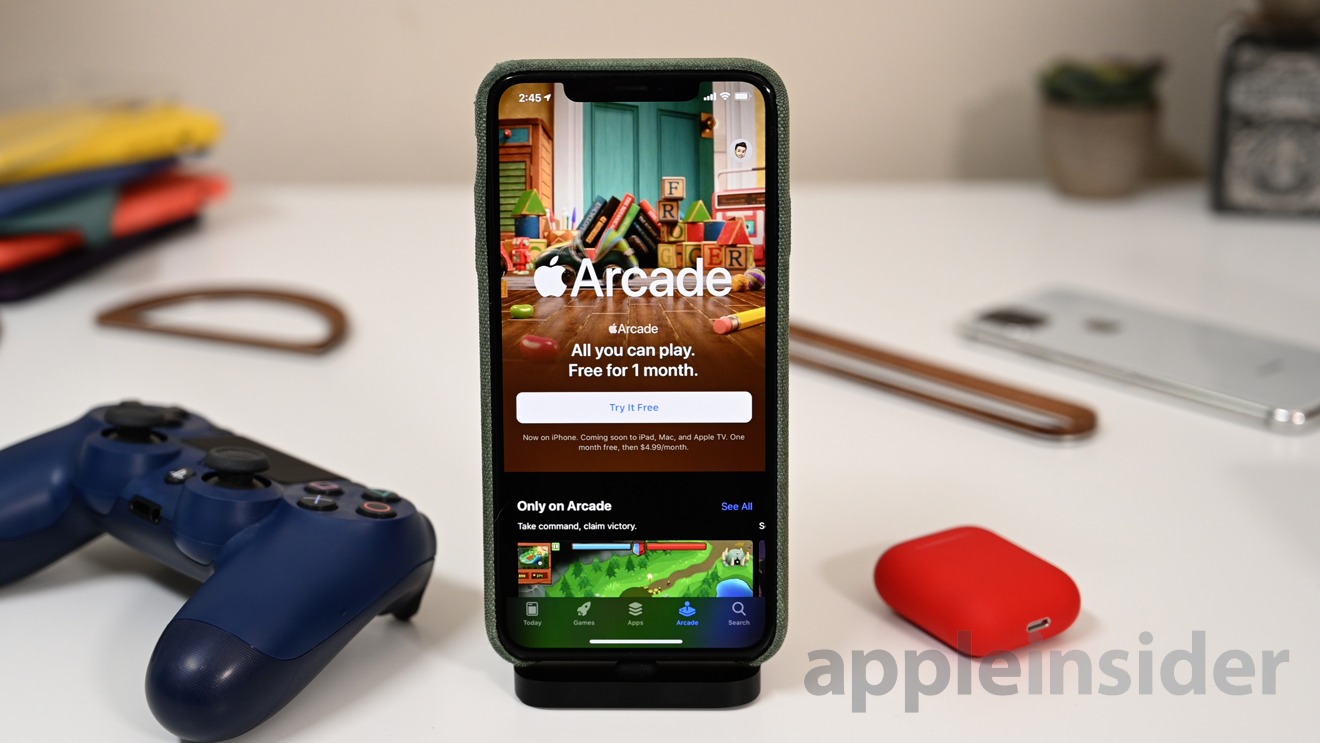 Apple Arcade launches on September 19 for everybody on iOS 13. AppleInsider goes hands on today with the activation process, game installation, and looks at several launch titles.
Getting started with Apple Arcade
Apple Arcade isn't an app on its own, rather it is a sub-section of the App Store itself. A new tab will populate after the launch of iOS 13 with a retro game controller and the title "Arcade."
From this tab, users can quickly sign up for Apple Arcade, including a free trial. It then will bring up the standard App Store subscription confirmation before allowing access to all Apple Arcade titles. Unlike standard App Store games, Apple Arcade games will all say "get" and are downloadable for "free" — other than the monthly fee.
Once a game is downloaded, it can be played on any of your devices that support Apple Arcade including iPad and eventually Apple TV and Mac.
Playing Apple Arcade titles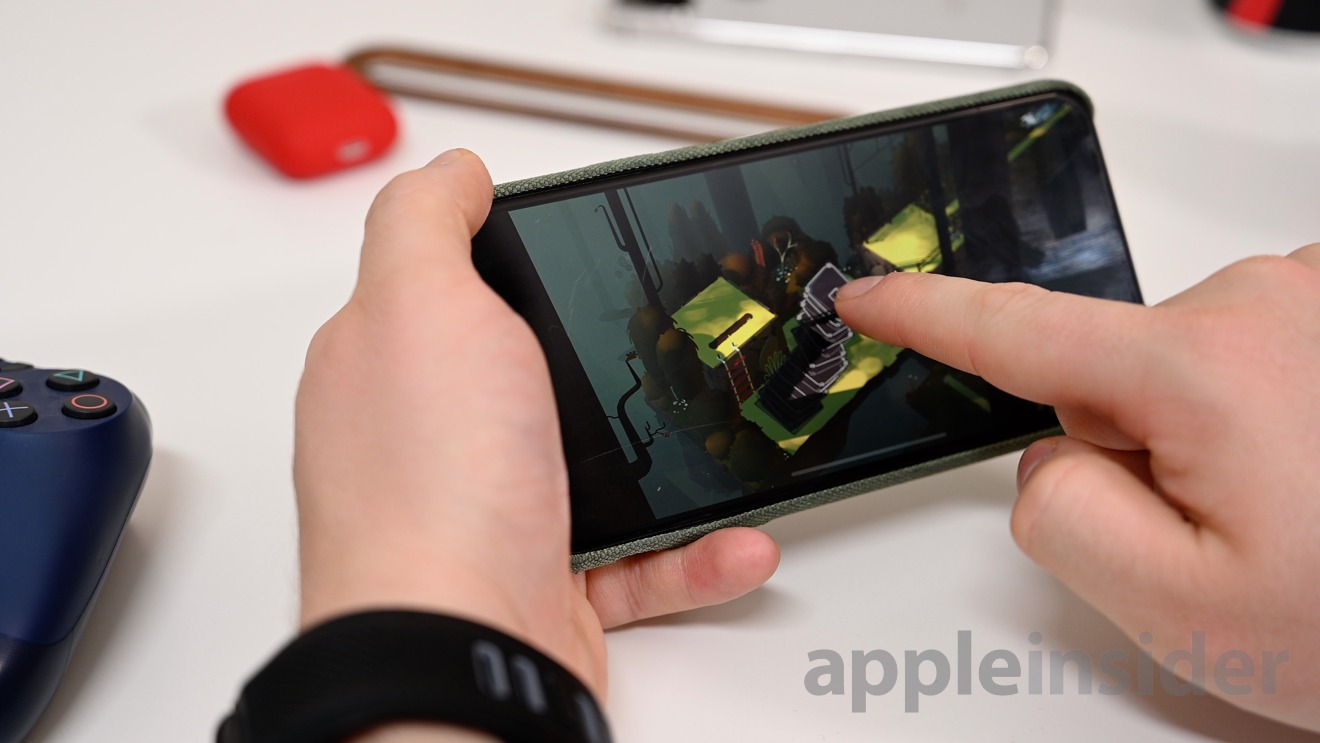 There are many games available on Apple Arcade, spanning in-depth platformers, racing titles, puzzles, and much more.
The list of titles is quite impressive out of the gate, and we've only had a bit of time so far to start playing but we already have several favorites including Where Cards Fall, Oceanhorn 2, Hot Lava, Lego Brawls, Frogger, and Skate City.
Where Cards Fall, from developers of the outstanding Alto's series, is wonderful with stunning audio, beautiful visuals, and stimulating gameplay. We've been waiting for this title for quite a while and we're excited to get playing.
We also tried out the Frogger title that Apple demonstrated on-stage and it had much more depth than we originally expected. It is abundantly clear that these games are not shallow offshoots, but many are very robust and will provide hours upon hours of playtime.
Oceanhorn 2 — which feels very Breath of the Wild-inspired — was great while using a PS4 controller and we can't wait to get this up on our Apple TV to play on a larger screen.
Hot Lava was a new title we hadn't heard of before Apple Arcade but was very clever, retro feeling, and sharp. It takes the childhood game of "the floor is lava" and makes it into a full digital game. The sense of humor feels very on-point and something we'd keep playing.
We aren't going to review every title in Apple Arcade here, or probably ever, but simply-put there are a lot of games and almost everything we downloaded was well-done and fun. Of course, there are going to be titles that don't appeal to everyone but Apple has done a good job of appealing to a wide variety of gamers.
The games also take advantage of Apple's hardware and software. All save game and score data is stored on iCloud and moved between devices, support for MFi controllers including PS4 and Xbox One controllers is baked in with good multi-touch control, and the Taptic engine rumbles appropriately with physical feedback. Apple has executed unique integrations, like utilizing the Apple TV as a scoreboard with players in the same room on different iPhones.
Cancelling
Apple is allowing users an entire month-long trial of Apple Arcade before the monthly $4.99 price point kicks in. If you decide Apple Aracde isn't your cup of tea, you can cancel any time that trial without being charged. You, of course, can also cancel after you started paying and your subscription will run until the end of the billing period.
To cancel, head to the App Store and tap on your account icon in the top right corner. Then go to your subscriptions and look for Apple Arcade. This will also tell you your next billing date.
Availability
Apple Arcade will officially launch on September 19th, the same day Apple is releasing iOS 13 to everyone. There will be over 100 titles released this fall for Apple Arcade and at launch, there are more than 50 titles AppleInsider counted in the App Store.
We'll be looking more at the service over the next few weeks.