Review: Zens Stand+Dock combines a Lightning connector & Qi charging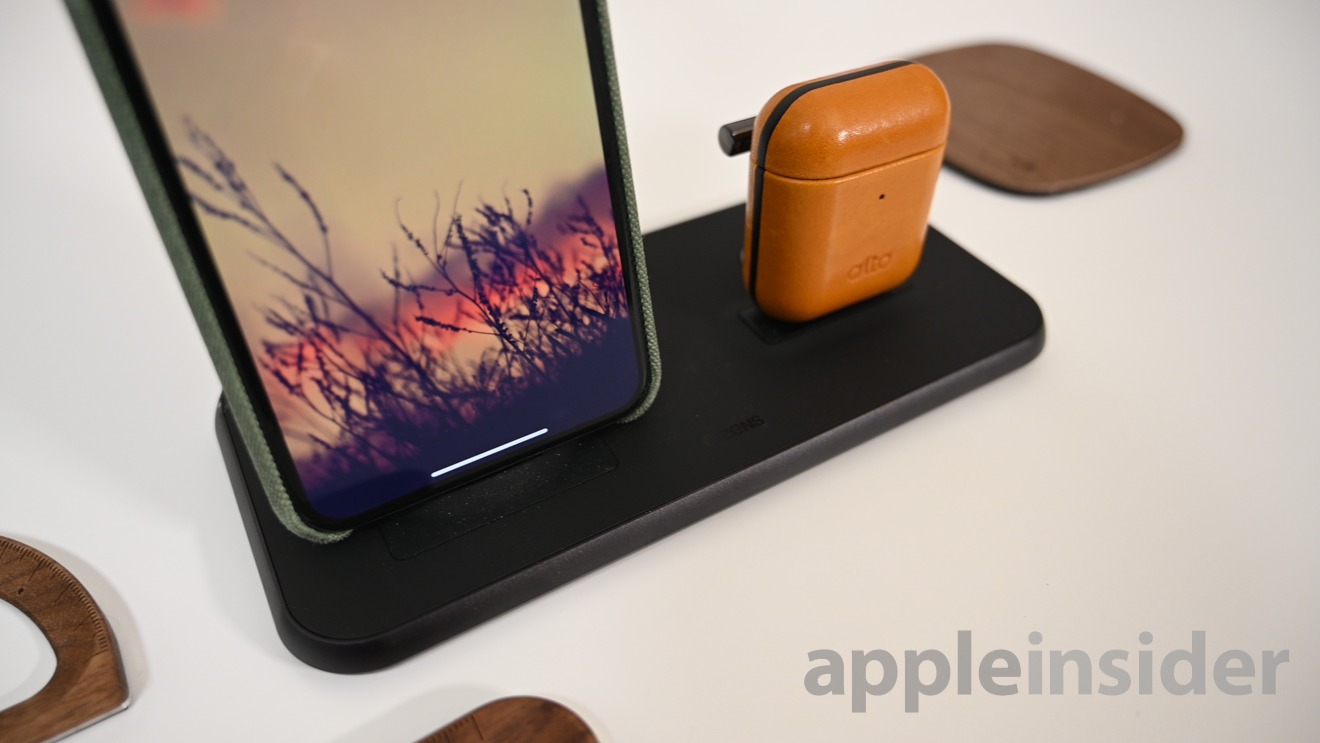 The Zens Stand+Dock is a 3-in-1 premium charging station to keep all of your gear powered up and ready to go.
Multi-device chargers are all the rage these days. With everyone's daily gear including not just an iPhone, but AirPods, and the Apple Watch too, a charger that can handle all of it is preferable to a snake-pit of cables.
Zens, maker of excellent wireless chargers we've reviewed in the past, has just debuted its latest wireless charger, capable of powering up to three devices all at once.
The Zens Stand+Dock has a vertical wireless charging pad, an AirPods-ready Lightning connector, and a USB-A port for Apple Watch (or other accessories).
A big selling point to this, other than the three-in-one aspect, is the vertical nature. An iPhone is propped up vertically rather than lying flat like most wireless chargers.
The issue with horizontal charging pads is that the latest iPhone XS, iPhone XS Max, iPhone XR, and the legacy iPhone X support Face ID which only works with your face positioned directly in front of your phone. If the phone is flat on your desk or nightstand, Face ID will fail.
Thanks to the slight upright angle, the iPhone display is visible and can be unlocked at a more natural angle.
Triple charged
The Zens Stand+Dock has a maximum of 20W of output through the Lightning and wireless chargers. The charging pad can handle up to 10W for supported devices — though iPhones are limited to 7.5W. The Lightning connector too can handle 10W of power though AirPods are only capable of accepting 5W.
A USB-A port on the back also is capable of 5W of power which is just enough to power an Apple Watch though is a bit slow for iPhones.
We had no issues with placement on the Qi-certified charging pad. Our iPhone was able to successfully accept the charge each time we placed it. It still needs a certain level of precision, but not as much as some others we've tested
The AirPods charging dock similarly easy to use, plus it allows for easy charging of first-generation AirPods without the Qi case. It even worked while we had our AirPods in a case thanks to the tilting Lightning connector. Even though there is the perch behind the AirPods, they didn't weigh enough to fall against it.
We do ponder the choice of prioritizing AirPods over Apple Watch, but there are several iPhone + Apple Watch docks on the market and not everyone has an Apple Watch as-is.
Power up
Zens has always impressed us with its clean, premium designs and the Stand+Dock is no different. It was made from a solid chunk of aluminum, has fast charging outputs, and can handle all the devices we need for the day.
With so many chargers hitting the market, they are getting more specific to individual use cases which makes carte blanche recommendations difficult to do.
If you have the right devices and want to charge them all at once, as well as want the convenience that the vertical orientation offers, then we fully recommend the Zens Stand+Dock as a worthy accessory to get the job done with a premium touch.
Rating: 4.5 out of 5
Where to buy
Grab the Zens Stand+Dock direct from Zens for 99.99 in white or black. Pick up the rest of the Zens line on Amazon.