Xcode confirms Apple Watch S5 CPU is the same as S4, 10.2-inch iPad has 3GB RAM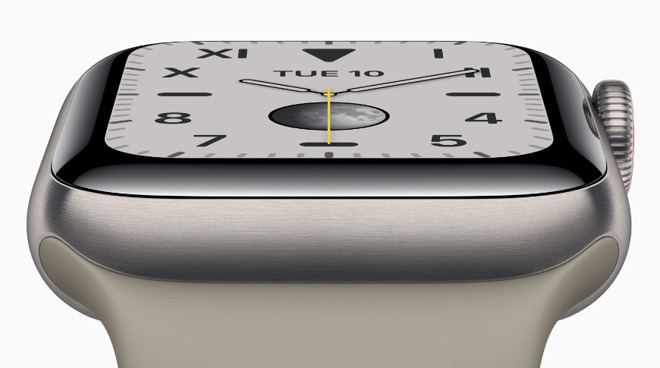 AppleInsider may earn an affiliate commission on purchases made through links on our site.
Dives into Xcode by developers are shedding some light into the hardware in the Apple Watch Series 5, and the new 10.2-inch iPad.
Developer Steve Troughton-Smith has discovered that Apple's own Xcode is revealing some details of hardware on some new Apple releases. Specifically, while the Apple Watch Series 5 has known to have 32GB of storage, the CPU in the device associated with that storage is identical to that of the Series 4 Apple Watch.
According to Xcode, Apple Watch Series 5 has the same generation CPU/GPU as the Apple Watch Series 4; I guess the only changes are a gyro and 32GB of NAND? The plus side of that is that we won't have to worry about watchOS being slower on the Series 4 than on a brand new model

— Steve Troughton-Smith (@stroughtonsmith) September 18, 2019
A follow-up to Troughton-Smith's Tweet by another user says that the device has not just the same CPU, but the same battery as the Series 4 of corresponding size as well.
Apple launched an updated version of the Apple Watch on September 10. The Apple Watch Series 5 adds an always-on display. The screen intelligently dims until you raise your wrist or tap on the screen. An ultra-low power display driver, plus newly optimized watch faces contribute to Apple's claims of the Watch retaining an "all-day" 18-hour battery life.
Furthermore, the seventh-generation iPad has more RAM than the previous generations. In addition to the larger screen, the new iPad has 3GB of application RAM, versus the 2GB that was in the sixth generation.
During the same September 10 event, Apple also launched the new 10.2-inch iPad, which is meant to take the spot of the existing entry-level model. Apple says it's twice as fast as the previous model, and it contains a new 10.2-inch Retina display.