A first hand look at the best features of Apple Watch Series 5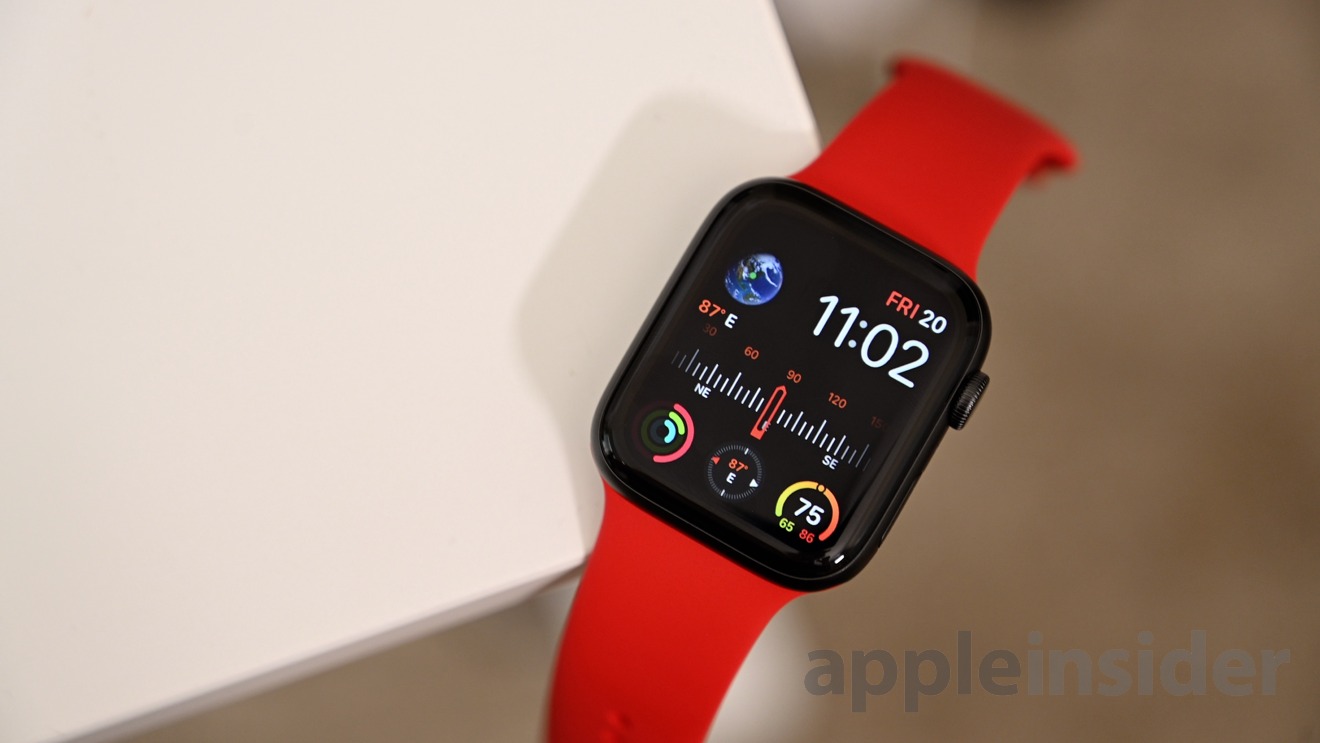 Apple Watch Series 5 is the latest wearable in Apple's lineup and it is more feature-packed than ever. We got our hands on the newest models to break down the best new features.
New case materials
If we are being technical, ceramic isn't entirely new, having been apart of a previous generation Apple Watch series but the titanium is entirely new.
There is only white available for the ceramic, but titanium comes in both silver and dark grey color options.
Ceramic is very smooth and creamy white while the titanium has a more rugged brushed look.
What we love about the titanium is that Apple has treated it to not show fingerprints much and it is very durable. When you compare it to the stainless steel, it is a bit lighter than the steel (though heavier than the aluminum) but has that great brushed look that won't show fingerprints or scratches at all.
Basically, the titanium is best of both worlds between aluminum and stainless steel. Great look, more durable, middle weight.
S5 SoC
SoC — or system on chip — is a single chip that combines many components including the CPU.
That CPU inside the S5 is the same as that as the S4, so the Series 5 won't be markedly faster in performance than the previous generation, but it includes a new display driver and power management chip.
This is what allows the battery to maintain all-day battery life but keeping that display on all the time.
Compass
Adventurous individuals may be jumping up and down with excitement for the addition of a compass, but we wouldn't be surprised if many people out there gloss over it.
Initially, we also weren't excited about the novelty of the directional tool.
Apple has done a great job implementing it. It has its own gorgeous dedicated app. It is accessible to third-party developers and their apps. There is even a complication that can be viewed on the watch face.
From the app, users can see their heading along with elevation, latitude, longitude, and incline.
What really sold us on the feature is the addition to the Maps app. Now navigating on Apple Watch is easier than ever, especially for walking directions.
When trekking through a city, it can be disorienting which way you are facing or you need to go. With the compass, Maps now tells you which direction you are facing. For anyone who uses Maps, this small addition will have a prominent impact.
More storage
The latest generation Apple Watch now is shipping with 32GB of internal storage rather than 16GB.
At first blush, this may not seem like a big deal, but it actually is.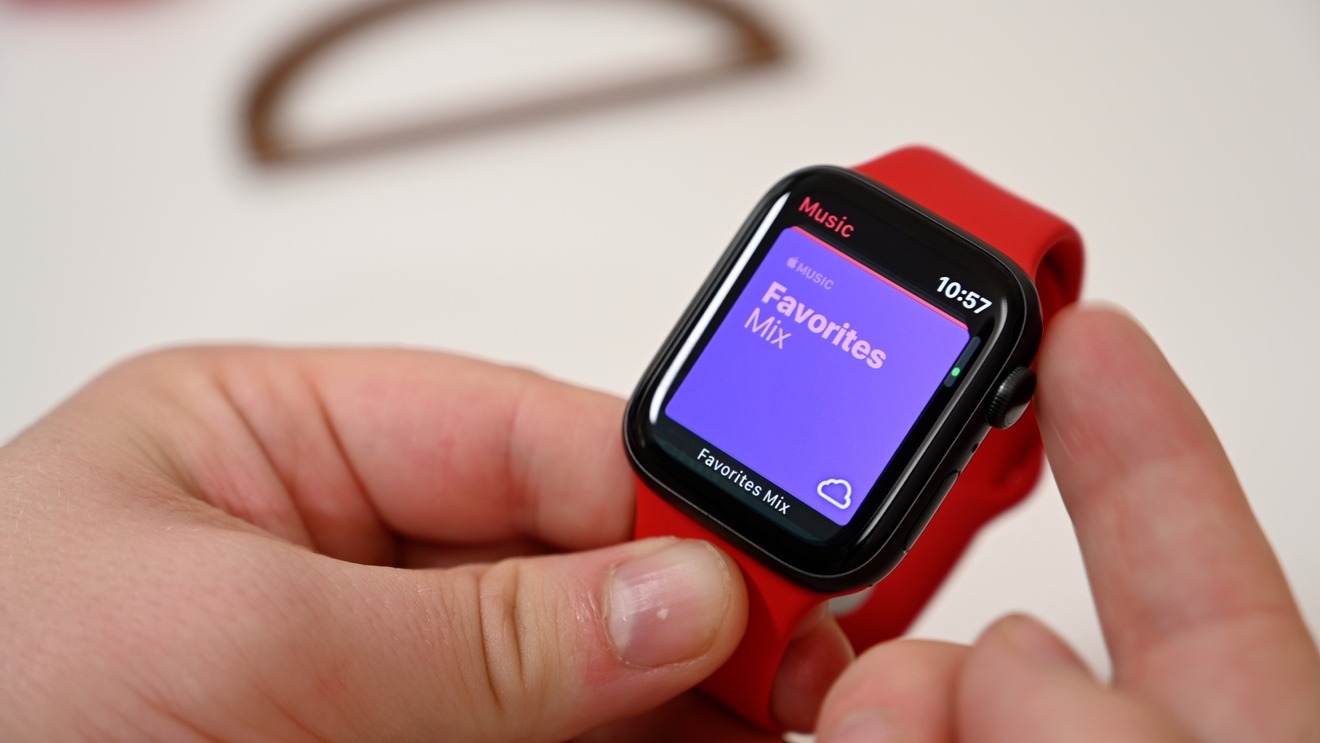 With watchOS 6, apps can now be downloaded direct from the App Store on Apple Watch and be completely independent from iPhone. What that means, is apps are going to be taking up a bit more space on Apple Watch than they did in the past.
If you use quite a few apps on Apple Watch and you store music for on-the-go listening, storage is going to be key. 32GB adds a good buffer.
International cellular bands
This time around, the cellular Apple Watch Series 5 has international emergency calling. Should an emergency happen, nearly anywhere in the world, pressing and holding the side button will make the call to the local emergency services.
It functions even if you don't have a cellular plan currently active.
Ambient light sensor
Apple Watch has always had an ambient light sensor which is key to the display being lit correctly. Without, the display would have to be manually adjusted or constantly be too bright or too dim.
Series 5 includes a new and improved ambient light sensor that should help the Always-on Retina display be as good as it can be, and always be correctly lit, no matter your environment.
Always-on Display
Last year Apple included an LTPO OLED Retina display on the Series 4 Apple Watch, but what it didn't include was the additional necessary hardware to keep it running all the time.
With the Series 5, it is still the same display, but now never has to turn off. This LTPO OLED Always-On Retina display allows you to always be able to check your watch without having to move your wrist.
Apple put a lot of work in here not only allowing the display to stay on, but drop the refresh rate down to as low as 1Hz and dim while in this standby mode.
It works on the watch face, during workouts, and in third-party apps.
This goes a long way to make the Apple Watch more usable and in our experience, once you have it, it is hard to go back.
Black Hermes
This year, Apple is releasing a dark version of its Hermes model of Apple Watch. The Hermes model is the same feature-wise but has exclusive Hermes-branded faces that you can only get by purchasing this pricey bundle.
In past years, the Hermes was only available in silver stainless steel but now black stainless is also an option.
Where to buy
Apple Watch Series 5 deals (GPS Only)
Apple Watch Series 5 deals (GPS + Cellular)