Demand for iPhone 11 outpacing supply chain expectations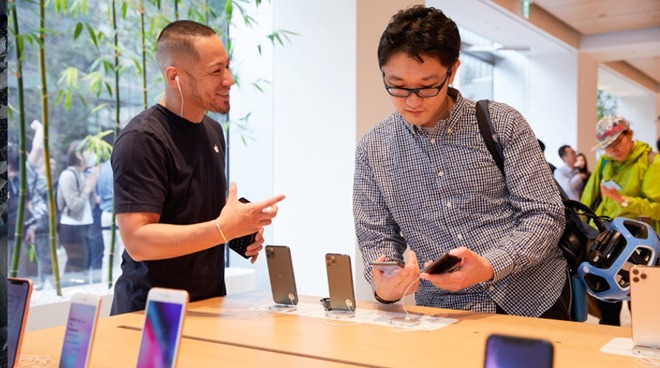 AppleInsider may earn an affiliate commission on purchases made through links on our site.
The increase in lead times for the iPhone 11 suggests demand for the new iPhone models is higher than the supply chain anticipated, according to JP Morgan, with the lead time growth for the value-based model seemingly indicating consumers are not focusing their purchases on the higher-end models as was previously predicted.
An analysis of the supply chain and preorders by the JP Morgan iPhone Availability Tracker, in an investor note seen by AppleInsider, reports the delivery lead times for the iPhone 11 Pro and iPhone 11 Pro Max was at roughly 21 days across the first and second week of preorders for the top four US carriers.
However, while the iPhone 11's lead time is relatively lower than the iPhone 11 Pro range, it reported six days for the first week and 12 days in the second week. The doubling of the lead time "implies to us increased interest in the 'lower end' model that initially anticipated by Apple and the supply chain," writes JP Morgan.
The strong pre-order momentum for the iPhone 11 also "limits risks" for the 2019 product cycle, the firm suggests, with the current forecast of this year's models tracking 64 million units in the second half of the 2019 calendar year. The earlier availability of the iPhone 11 compared to the iPhone XR in 2018 also limits risks relative to 2019 volumes, with extra potential upside if the momentum continues.

"Unsurprisingly, we anticipate iPhone 11 to be the largest driver of iPhone shipments over the next 12 months," JP Morgan muses, with a higher portion of the mix relative to the iPhone XR over the XS models. "However, we expect shipments to be more skewed towards the mid-end model, iPhone 11 Pro relative to iPhone 11 Pro Max, in contrast to the stronger sales for the high-end iPhone XS Max in the 2018 vintage."
JP Morgan is maintaining its shipment forecast of 184 million units for the full calendar 2019 year, followed by 195 million units in 2020, and a return to quarterly year-on-year growth by the second calendar quarter of 2020.
While the improvements to iPhone demand are welcomed by analysts, JP Morgan has previously indicated the new models offered "limited surprise" to investors at the time of their launch, and indicated other areas of the company, such as its Services businesses, will help drive revenue.