Latest Apple TV+ 'Dickinson' trailer features new Hailee Steinfeld song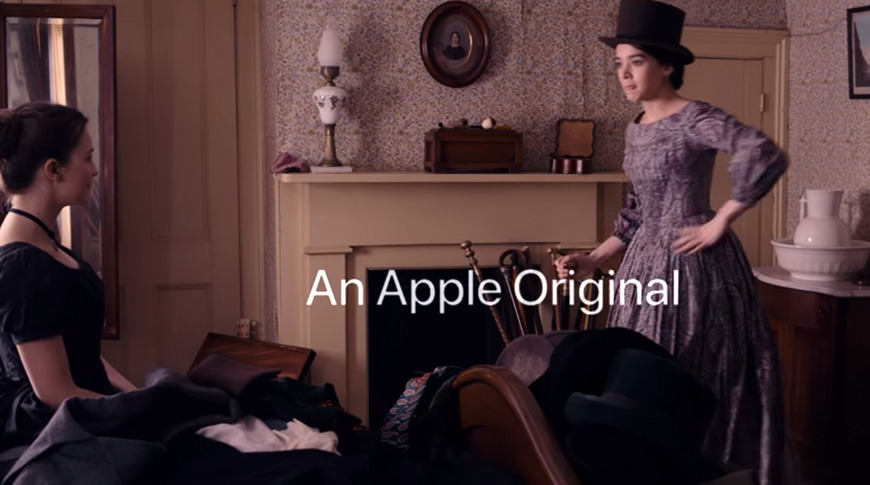 Apple has uploaded a new trailer for "Dickinson" to their YouTube channel, giving viewers a look at what to expect from the somewhat ahistoric look at the poet's life.
The trailer showcases small snippets of Emily Dickinson, played by Hailee Steinfeld, as she asserts her goals of becoming a prominent poet. The trailer also prominently features the song "Afterlife" performed by Hailee Steinfeld.
In addition to Hailee Steinfeld, "Dickinson" stars Jane Krakowski, Toby Huss, Ella Hunt, and Adrian Blake Enscoe. Wiz Khalifa guest stars as the grim reaper, and John Mulaney guest stars as Henry David Thoreau.
Created by Alena Smith, "Dickinson" takes a hard look at the inner-workings of class, gender, society, and family from the perspective of famous poet Emily Dickinson.
The show is a half-hour in length, and straddles the line between a comedy and a drama. While the show is set in the mid-1800s, it features modern language and contemporary pop music.
The show uses Emily Dickinson's timeline to comment on modern controversies. The show will prominently highlight the supposed long-term same-sex romantic relationship that Emily Dickinson had, a topic that is often still considered taboo today. There will also be an episode that uses the painting of a portrait to examine the modern-day controversies of nude selfies.
Dickinson will premiere alongside the launch of Apple TV+, which takes place on November 1. Apple TV+ subscriptions cost $4.99 per month, though anyone who purchases a new Apple TV, iPhone, iPad, iPod touch, or Mac will get one year of the service for free.