Apple and Maroon 5 team up to promote photo 'Memories' feature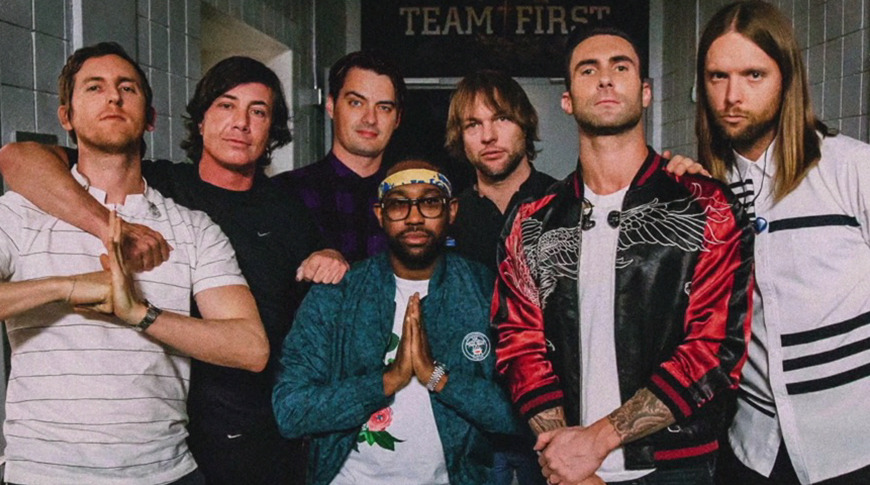 For a limited time, Apple fans will be able to create their own music videos using the Photos app and Maroon 5's single "Memories."
Starting today, iPhone and iPad users can score their own photos and videos with Maroon 5's single "Memories." Maroon 5 has collaborated with Apple for the project, highlighting the updated Memories feature within the Photos app.
Memories automatically curates photo and video albums based on a users past events and locations. For a limited time, the app will suggest using Maroon 5's "Memories" as the soundtrack for these curated movies.
The band has created their own "Made with Memories" video, which is available from Apple Music. The video features early photos and videos of the band members in some of their earliest performances, as well as clips and pictures from some of Maroon 5's biggest performances.
The track is the first new music Maroon 5 has shared with fans in two years.
"We wrote this song to bring people together. It's an important message for right now, and we love that we can still surprise ourselves and our fans after all these years," frontman Adam Lavine said to the press. "In addition to the song, the band would also like to share some of our fondest memories that shaped us over the years. We urge you to do the same."
Apple's Memories feature shipped with iOS 10. The auto-generated clips can be found by tapping on an event's album. Each mixes together photos and video, and is edited with pans and transitions set to a stock soundtrack. iOS picks out the album content it considers significant.
Auto-generated movies can also be created elsewhere in the Photos app, including the People and Places folders located in the Albums tab. If enough photos are taken in a single location, you can also tap on that location in the main Photos tab to see a movie option.
To customize a video, tap on it to create one, then tap again to bring up the options at the bottom of the screen. In the bottom right corner is an advanced editing option— tap it and agree to add the video to Memories to bring up options for the video's title, duration, and which photos are included.