Apple Crime blotter: 34 iPhones stolen from UPS, $100K in product lifted from Palo Alto, more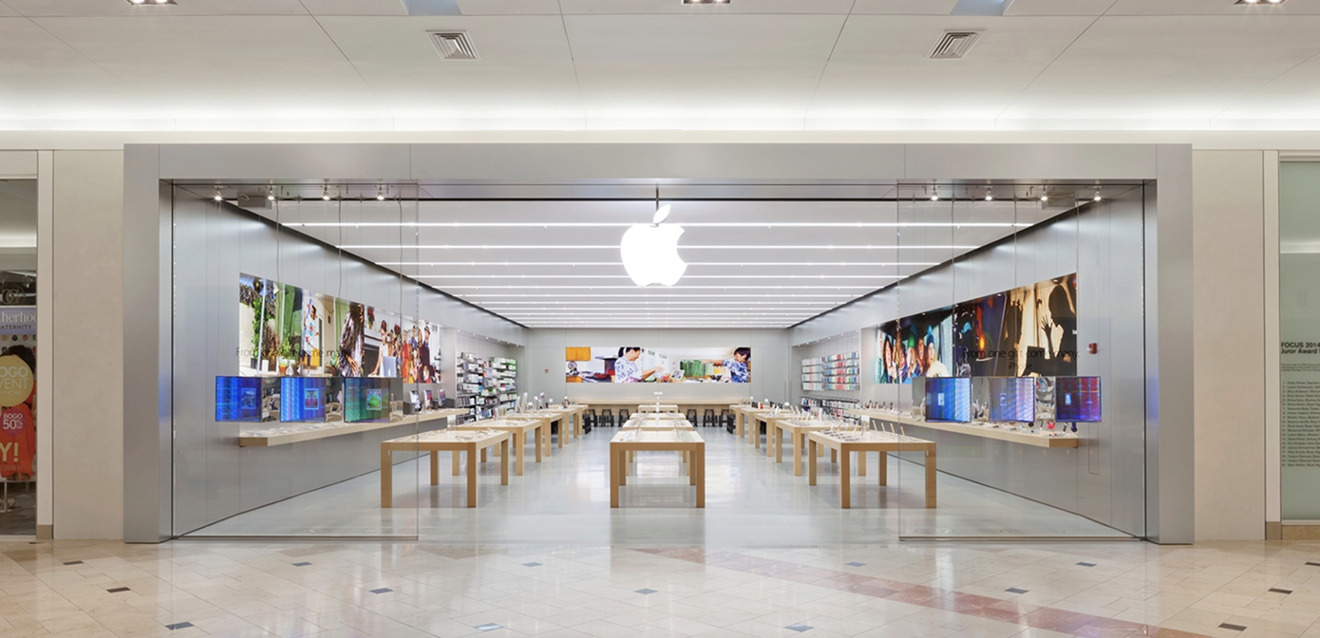 AppleInsider is supported by its audience and may earn commission as an Amazon Associate and affiliate partner on qualifying purchases. These affiliate partnerships do not influence our editorial content.
A six-figure Apple Store robbery in Palo Alto, a search for a stolen iPhone leads to hundreds of marijuana plants, and the first iPhone 11 thefts.
The Franklin Park Mall Apple Store in Toledo, OH"
The latest in an occasional AppleInsider series, looking at the world of Apple-related crime:
Mulltiple thefts of Apple Pencils from Apple Stores
There have been several reports in recent weeks about large thefts of Apple Pencil devices from Apple Stores, in more than one state.
Police in Toledo, Ohio, are looking for a man who they say stole over $2,000 worth of Apple Pencils from the Apple Store at the Franklin Park Mall, according to WTOL. This follows another report, from Cleveland.com, that a white male suspect made two separate thefts of Apple Pencils, also about $2,000 worth, from the Crocker Park Apple Store in Westlake, Ohio, about 100 miles away from the Toledo incident.
A six-figure Apple Store theft in Palo Alto
More than $100,000 worth of items were taken from the Apple Store at Stanford Shopping Center in Palo Alto, just 15 miles from Apple Park, on Sept. 18. Per The PA Daily Post, nine men carried out the heist, which included 22 iPads, 10 MacBooks, 71 iPhones and, yes, 23 Apple Pencils. They then fled in a pair of getaway cars. The theft continues a recent run of Apple Store thefts in the Bay Area.
Man's iPad stolen while he handed out iPhones
A California man whose job is arranging for free cell phones to the poor had his iPad stolen while doing so. According to KMPH, the theft took place while the man was set up at a gas station, and the thief rode by on a bike and took his iPad.
Images of the alleged thief were caught on video.
Search for stolen iPhone leads to marijuana bust
Police in Abbotsford, British Columbia followed the Find My iPhone signal of a stolen iPhone to a house — where they discovered hundreds of marijuana plants. According to Abby News, "numerous marijuana plants were seen in plain view" outside the home, and more were found inside.
The 260 plants located at the house violated Canada's Cannabis Act, which only permits four. The iPhone was not found.
Find My iPhone ping leads to arrest
In other Find My iPhone news, a Florida woman was arrested last week when a man believed she had stolen his iPhone from an internet cafe. Per Ocala News, Find My iPhone confirmed his suspicions, as he accompanied police to the woman's resident to retrieve the device.
The woman was charged with larceny/grand theft.
34 iPhones stolen from UPS
Australian thieves "desperately sought" iPhone 11
A series of smash-and-grab robberies at electronics stores in Melbourne, Australia, have specifically targeted the new iPhone 11, as reported by 7 News. The thieves were "desperately trying to get their hands on the recently-launched iPhone 11, attempting to rip the devices from their displays," and at least one of the thefts was caught on security video.
"iPhone" that couple bought in park was actually two bars of soap
A Michigan couple who thought they were buying an iPhone for their daughter was tricked into paying $450 for two bars of soap. Per Fox 2 Detroit, the transaction took place in a park and was facilitated through the Letgo app.
Police tracked down the seller, who received a ticket.
Mobile phone store employee arrested for iPhone XS Max thefts
A 23-year-old Wisconsin man has been arrested for carrying out a scheme in which he stole 30 iPhones from area cell phone stores, including the one where he was employed. According to Racine County Eye, the man stole iPhone XS Max phones from both his place of employment, Cellular Sales, and other stores.
The suspect is alleged to then execute fake sales of the phones to people out of state, paying the taxes himself in cash but never shipping the phones.