Apple hits all-time share price high and highest market capitalization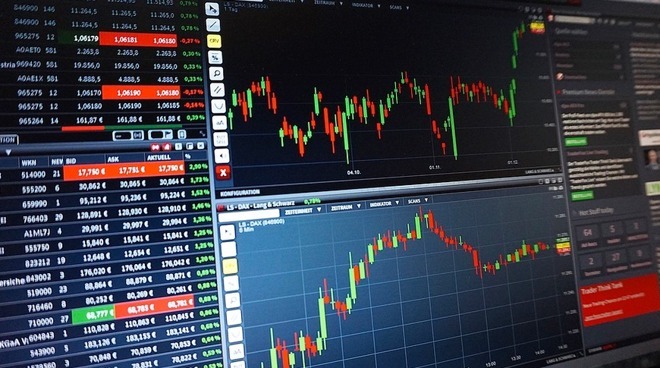 Following on from becoming a trillion-dollar company Apple has reached its highest valuation of all time today, during a trading period that put its shares at their highest price ever at $237.64.
Apple started the day with a share price of $232.95, but as the day moved on, the price continued to grow until it reached its peak of $237.64. The company ended the trading day slightly lower, at $236.21, representing a single-day gain of $6.12 or 2.66%.
The last time Apple hit an all-time intraday high was in October 2018, when it reached $233.47. As it stands, the company is now far above the trillion-dollar valuation milestone, and now has a market capitalization of $1.07 trillion.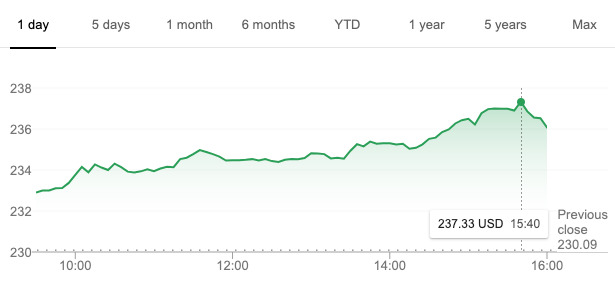 The high share price is likely attributable to an optimistic outlook on a trade agreement between the United States and China, with negotiators on both sides said to have reached a preliminary agreement, reports CNN, but stopped short of a comprehensive deal. The agreement is thought to include some US tariffs relief, which is likely to help companies like Apple that are affected by the extra import charges.
It is also possible that the agreement could reverse an incoming tariff set to start on December 15, which would raise the costs of iPhone imports by 10%.
The stratospheric share price is a good sign for investors ahead of Apple's quarterly results, which is set to be revealed on October 30. The call should cover key performance metrics for the quarter, including early launch month results for the iPhone 11, iPhone 11 Pro, and iPhone 11 Pro Max.