Tariffs on Apple iPhone and other products delayed until at least Dec. 15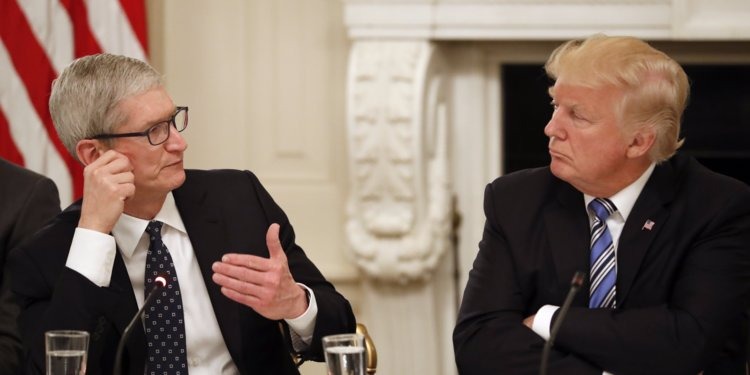 Following a declaration that some of the threatened 10% tariffs on electronics would be postponed until December, Apple stock is on the rise.
The United States Trade Representative said in a brief statement on Tuesday that "Certain products are being removed from the tariff list based on health, safety, national security and other factors and will not face additional tariffs of 10 percent."
While Apple products and most consumer goods aren't in the excluded list, the USTR has also declared that cell phones, laptop computers, video game consoles, certain toys, and computer monitors wouldn't see the tariffs until December 15. The move is likely aimed at preventing higher consumer prices for the holiday season. A specific list of products and manufacturers excluded and included in the 10% tariff is expected later on Tuesday afternoon.
The Office of the United States Trade Representative negotiates directly with foreign governments to create trade agreements, to resolve disputes, and to participate in global trade policy organizations. The group also solicits comments and meets with governments, business groups, legislators, and with public interest groups to gather input on trade issues and to discuss the President's trade policy positions.
As a result of the announcement, Apple stock is up nearly $10 on the news at 10:05 A.M. Eastern Time, with higher than average trading volume. Additionally, as the tariff declaration has yet to be applied, it remains a possibility that it may never be implemented, depending on how the trade meetings with the China government progress in September.
In a series of Tweets on August 1, President Trump promised a 10% tariffs application on toys, games, and consumer electronics. The Tweet was in response to China apparently not following through on promises to buy "large quantities" of US agriculture, forcing the move by the US.
The president said that he would apply a 25% tariff in May, but those ultimately weren't applied. Tariffs aren't generally absorbed by companies like Apple, Sony, Microsoft, and others, nor are they paid by Chinese companies. As a general rule, companies impacted by these tariffs, including Wal-mart, have historically passed the costs on to US consumers of the goods. However, Apple analyst Ming-Chi Kuo believes that Apple will choose to absorb any tariffs to prevent a price hike for the consumer — but it isn't clear how he has come to that conclusion.
"In terms of the exclusions, we've been making the Mac Pro in the U.S. and we want to continue to do that," he said, "so we're working and investing currently in capacity to do so, because we want to continue to be here."