Tariffs have begun on imports of HomePods, AirPods and desktop Macs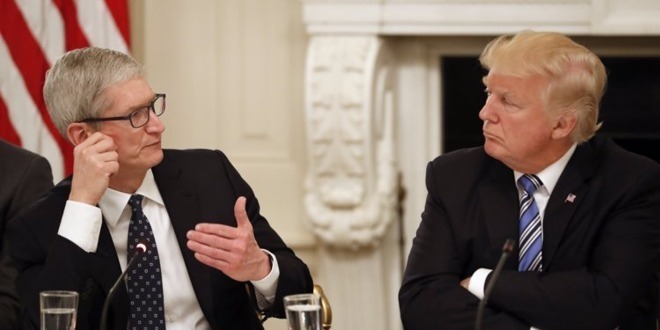 The U.S. Trade Representative has implemented President Trump's planned 30% tariff on goods, including Apple products such as Macs and audio devices, that are imported from China.
As of 00:01 ET on September 1, 2019, the administration of President Trump has implemented plans to levy a 30% tariff on goods imported from China, including Apple's iMac, iMac Pro, and Mac mini, plus the HomePod and all headphones. The US Trade Representative (USTR) plans a 15% tariff on other goods to be implemented on December 15.
The tariffs are an increase on the previously-announced ones. They come in response to the Chinese government's retaliation against earlier tariffs by implementing its own against $75 billion of goods imported into China from the US.
The US administration's September 1 tariffs include desktop Macs and audio equipment as part of a list published by the USTR, covering approximately 3,000 different types of product and totalling goods worth an estimated $125 billion.
The full September 1 list includes certain items that could be interpreted as components used by Apple, such as lithium-ion batteries.
However, it's most likely that Apple's products fall under item number 8471.41.01, which describes "ADP [Automatic Data Processing] machines, non-portable or over 10kg, comprise in the same housing least central processing unit and input & output unit."
There is also 8471.49.00 which describes "ADP machines" that it refers to as "nesoi", or "Not Elsewhere Specified or Indicated."
While that categorization could in theory be applied to iPhones, the US Trade Representative is not going to add tariffs to smartphones until December 15. As currently planned, the full Dec. 15 list includes "telephones for cellular networks or other wireless networks" (8517.12.00.)
The tariffs are paid by the US companies importing these goods and all of Apple's products will be affected by either the September 1 or December 15 tariffs. It's not yet known how Apple will react, but there has been speculation that it will be able to absorb the tariff on iPhones.
The tariffs come two weeks after President Trump said that Tim Cook had made a "good case" about why they are unfair to Apple.