Lower iPhone production cost may help Apple absorb 10% tariff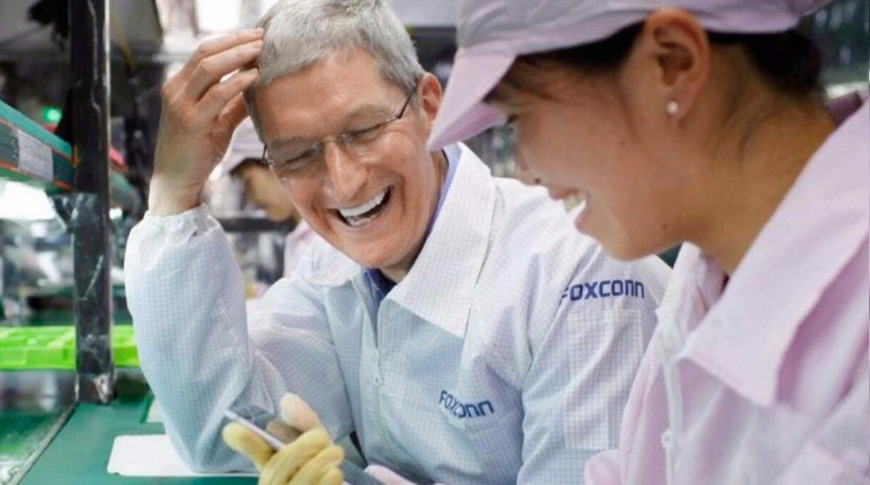 Apple may be able to help offset the impact of December's tariffs on the iPhone due to alterations in its production cost, JP Morgan believes, with the bill of materials per iPhone said to be lower for the upcoming 2019 models than for previous versions.
The ongoing trade war between the United States and China has, so far, not affected the iPhone, though one threat of a 10% tariff directly affecting electronics like the iPhone was close to being implemented, before being delayed until December. Due to the ongoing rising cost of importing goods to China, manufacturers like Apple have been working on ways to mitigate the extra charges and protect their revenues.
In a note to investors seen by AppleInsider, JP Morgan believes the primary lever for Apple to adjust the impact of the cost of the tariff is the production cost of the iPhone itself. Analysts believe the bill of materials has been reduced by between $30 and $50 per 2019 iPhone, which will enable Apple to absorb a large portion of the tariffs without affecting its US retail prices.
The need to keep prices the same is important, as "pricing power is higher given limited competition" for Apple in a number of areas, including AirPods, Apple Watch, and iPads. While estimates of a 10% tariff on the products would result in an 8% annualized earnings impact if Apple elected to completely absorb the tariff cost, JP Morgan believes "Apple has a silver lining from the decline in memory prices, which will likely offset a large portion of tariffs," even if Apple kept pricing consistent relative to the 2018 models.
The lower cost of the bill of materials will affect all iPhones shipped globally, but would only offset the tariffs paid on roughly a third of total units, meaning Apple will still overall benefit from the reduced production cost.
The recent decision by China to apply tariffs on $75 billion worth of US goods did impact Apple's share price on Friday, dipping down by 5%, but JP Morgan isn't worried, as "the tariff standalone will have limited impact on Apple."
For the US tariff, there has been some speculation by Apple analyst Ming-Chi Kuo that the company would absorb the cost of any tariffs, though it was unclear as to where that conclusion came from. There has also been the suggestion of Apple bringing more production out of China and into more markets for iPhones destined for US shores, but Apple CEO Tim Cook has warned not to rely on reports suggesting it would do so.
JP Morgan rates Apple as "Overweight," and has a price target set at $243.