Review: X-Doria Defense dual wireless charger for iPhone & AirPods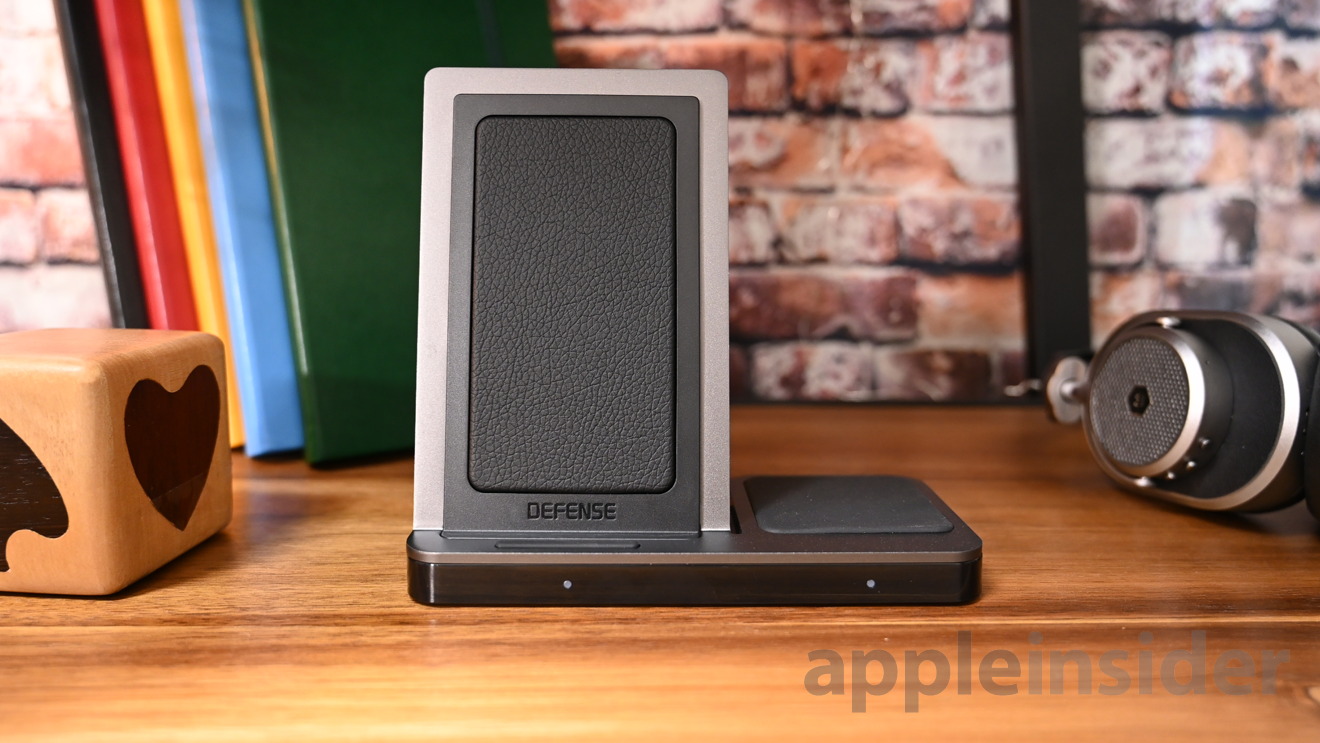 We've been using the Defense dual wireless charger from X-Doria for a while to top up our iPhones and AirPods Wireless Charging case, and we like what we see.
With Qi chargers becoming so ubiquitous, companies are pushing the boundaries in design and features to better stand out. To tap into that segment, X-Doria has recently launched its dual wireless charger with its use of luxury materials.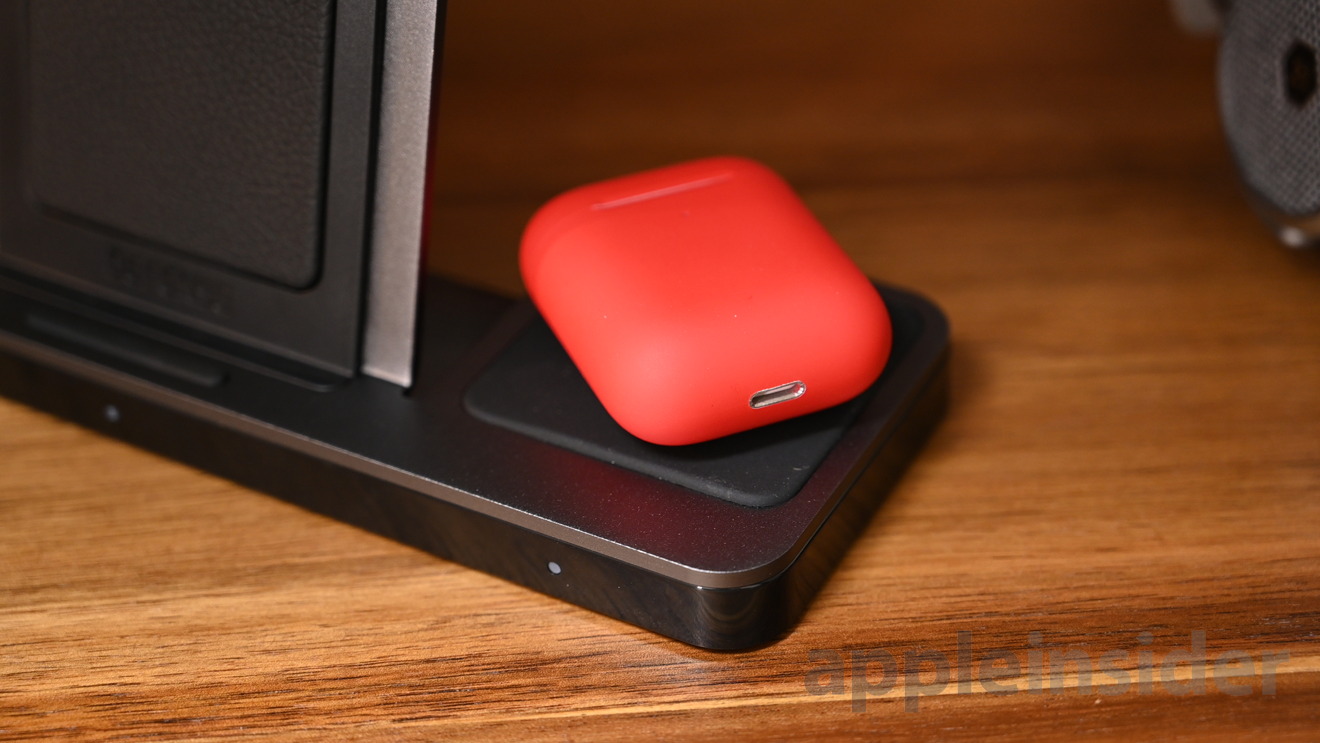 From a high level, this is a dual wireless charger capable of powering up an iPhone as well as a set of AirPods simultaneously. The AirPods rest on a smaller pad to the right of the vertical phone charger.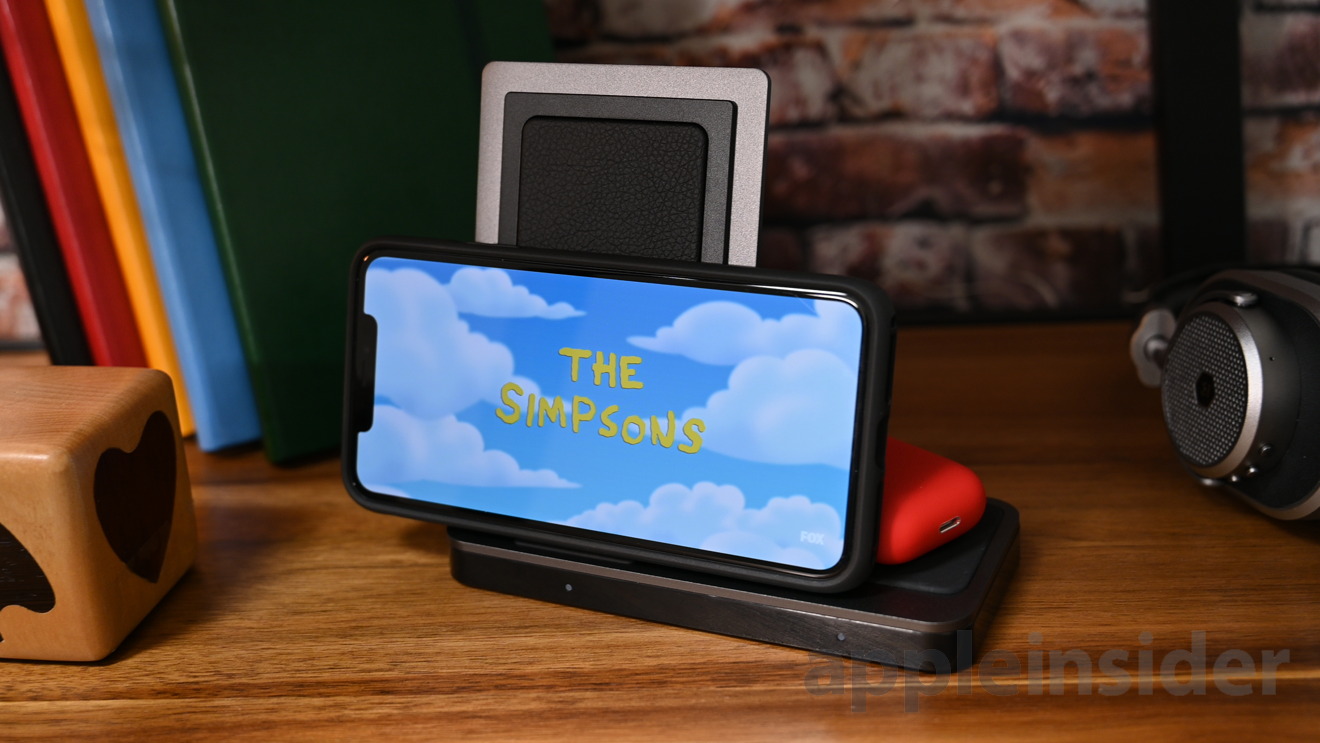 In a smart move, the AirPods pad is nestled back just a hair, allowing the phone to be placed both in portrait or landscape orientation, even though in the latter it passes in front of the AirPods.
There are small status lights on the front to let you know when the devices are charging, though in our opinion that is a bit annoying for a bedside charger. At least for those who are sensitive to lights while trying to sleep.
X-Doria has done a great job with the quality of the charger and the design, creating it largely from anodized aluminum. The small AirPods perch is covered in soft silicone, while the phone charger has a genuine leather pad.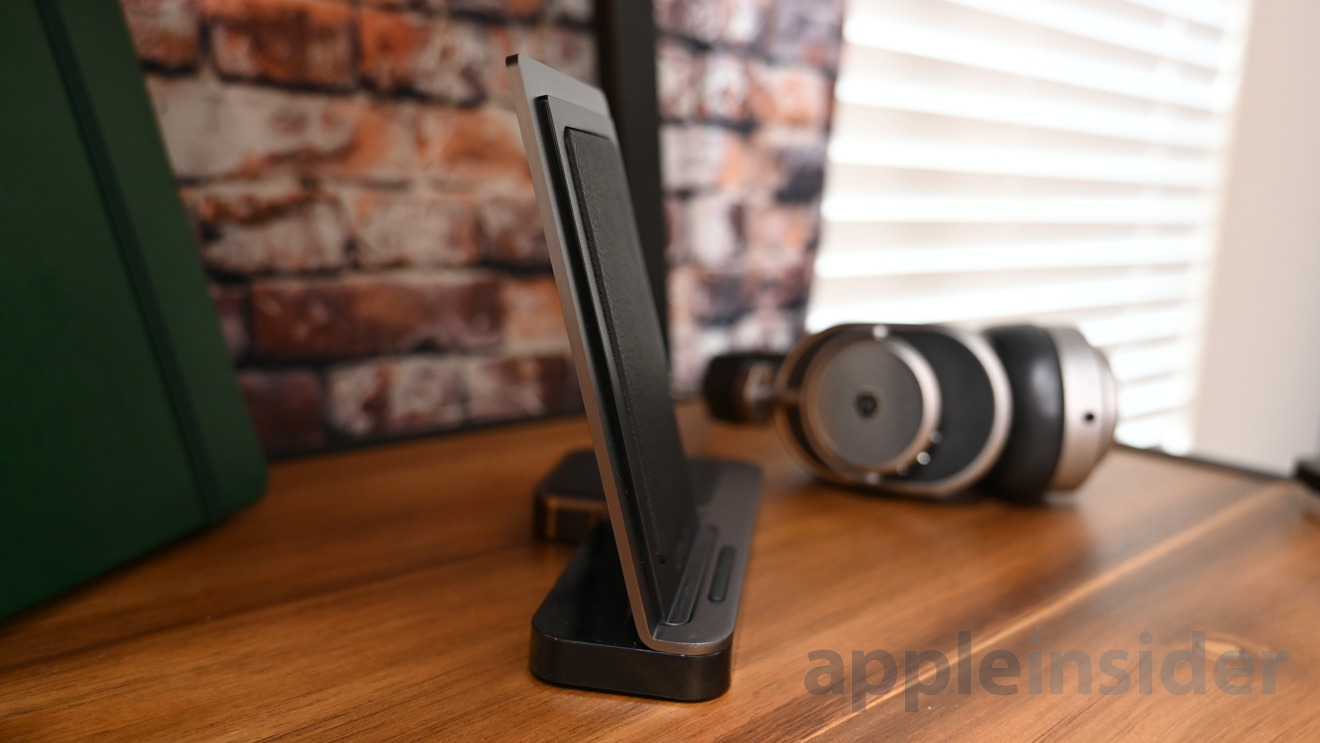 The charger takes up a very small footprint, very surprising when looking from the side. It looks like a piece of leather placed on top of a sheet of metal. Thanks to some ingenious tapering of the back, it creates a good illusion of a very thin charger.
Aside from wireless charging, there is an additional USB-A output on the rear of the charger. This is ideal for connecting your Apple Watch charging puck or another accessory. We'd prefer USB-C but considering we need to charge our Apple Watch and those only ship with the USB-A Apple Watch charger, we get the choice.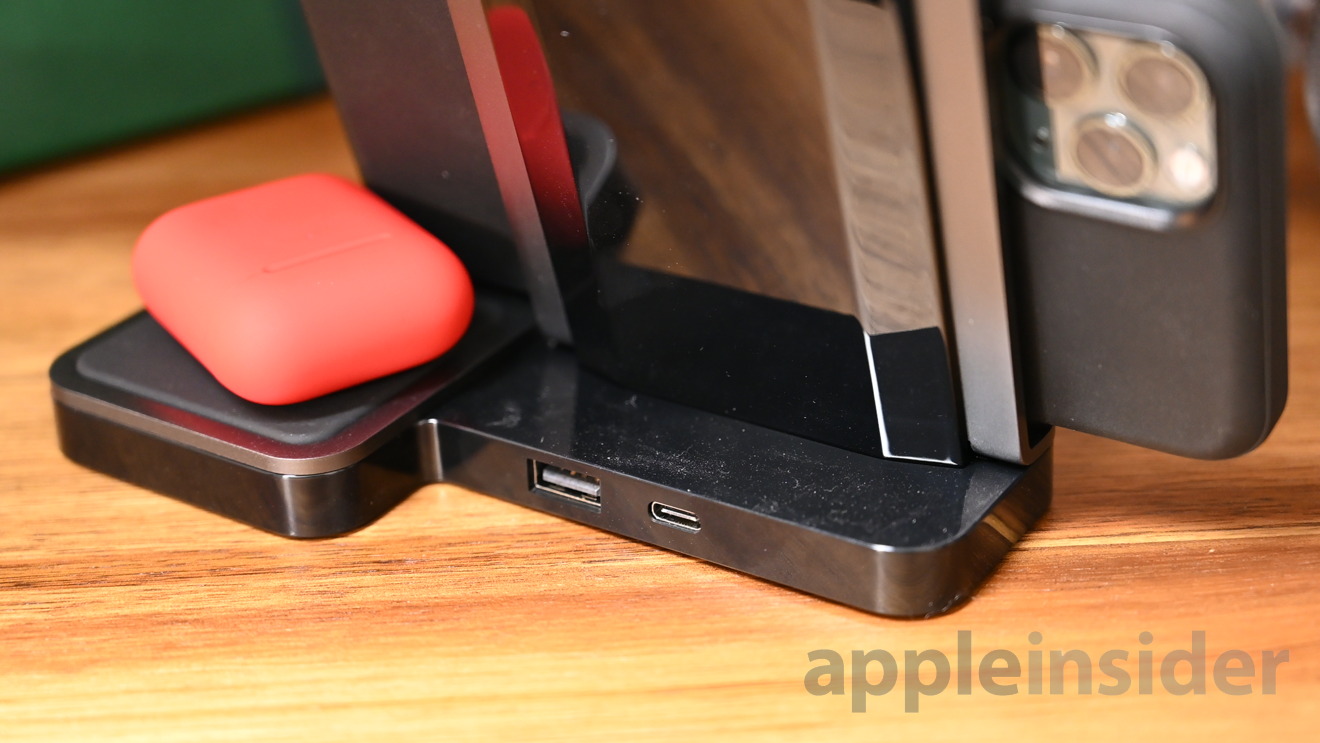 X-Doria didn't forget USB-C though, they use it as the input to the charger. A 10W brick is included in the box alongside a 10-foot USB-C cable.
The X-Doria Defense dual wireless charger is now available for $79.99 on Amazon in either white or black.
Pros
Premium materials
Vertical and horizontal orientations
AirPods-specific dock
USB output
Cons
No integrated Apple Watch charger
LEDs on the front