Apple leasing 100,000 square feet of space in London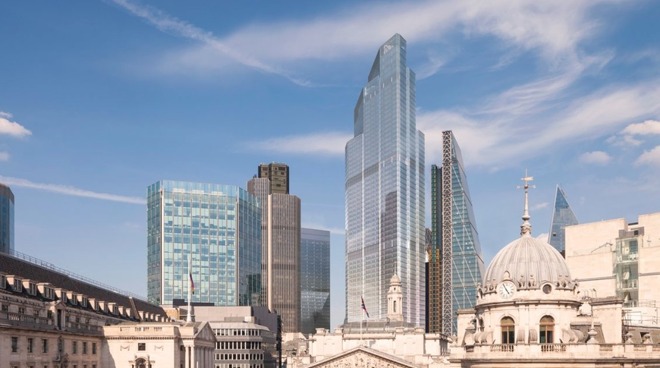 Apple is preparing to concentrate its United Kingdom staff in a newly-acquired 100,000 square-foot corporate office in London's financial district.
Apple has leased over 100,000 square feet in 22 Bishopsgate, a 62-story skyscraper in London's financial district, according to The Times. It is believed Apple will be using the new office space to house teams working on Apple Pay. Apple will be neighbors of other major firms, including insurance companies Beazley and Hiscox and US law firm Cooley.
The building will also provide employees with access to London's highest free public viewing gallery, located on level 58, with a curated art walk set to be located on the ground floor. It will also house London's largest cycle park and a wellbeing retreat.
Three years ago, Apple had announced plans to move 1,400 staff from eight sites around London to an Apple Campus. The Campus will be located in Battersea Power Station, a decommissioned coal-fired power station. The 42-acre site is under construction to redevelop the well-known London landmark, with eventual plans to serve both corporate and residential purposes.
The 22 Bishopsgate offices are part of Apple's contingency plan, as the company may fear that the completion of the Battersea Power Station Campus could be delayed.
The Battersea Power Station Development Company advised it is on track to complete Apple's new office as planned. Though Apple declined to comment about "rumors and speculation," it is believed Apple intends to set up its Battersea headquarters from 2021.
Development of Battersea Power Station is a costly exercise for the developers, with approximately 2,300 construction workers employed on the entire project at a cost of almost 2 million ($2.6 million) per day. It is also going at a slower rate than anticipated, with aspects of the second and third phases of construction behind schedule.