Former Apple lawyer formally indicted for insider trading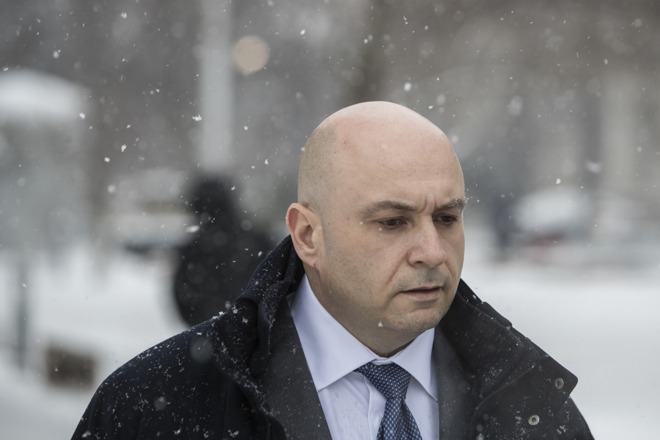 Former Apple lawyer Gene Levoff, who oversaw the company's Insider Trading Policy as corporate secretary and senior director of corporate law, was on Thursday indicted for insider trading and faces a maximum penalty of 120 years in prison.
The U.S. Attorney's Office for the District of New Jersey announced Levoff is being brought to task for arranging and executing a five-year insider trading scheme.
As a member and co-chairman of Apple's Disclosure Committee, Levoff had access to the company's financials prior to public reporting, information he used to seek unjust enrichment through a series of beneficial stock trades.
Though he was bound by "blackout periods" which prohibited people with knowledge of Apple's material nonpublic information from buying or selling stock, Levoff "repeatedly" ignored company guidelines and conducted trades based on undisclosed intel. For example, Levoff would buy large quantities of Apple stock if the firm posted strong earnings, subsequently selling off shares for a profit once the news was made public. Likewise, if Apple failed to hit Wall Street estimates or posted a weak quarter, he would sell off owned stock before the market reacted.
"This scheme to defraud Company-1 and its shareholders allowed Levoff to realize profits of approximately $227,000 on certain trades and to avoid losses of approximately $377,000 on others," the release said.
Ironically, Levoff was in charge of enforcing the blackout period as part of Apple's wider trading policy and would sometimes conduct illicit trades after notifying others of the restrictions.
Levoff faces six counts of security fraud and six counts of wire fraud, each of which carries a maximum penalty of 20 years in prison. In addition, the securities fraud counts carry a $5 million fine, while the wire fraud counts rate a fine of $250,000 or twice the gain derived from or loss caused by the offense, the release said.
An Apple veteran who started with the company in 2008, Levoff was formally charged with insider trading by the U.S. Securities and Exchange Commission in February. He was previously out on bail after posting a $500,000 bond that same month. At the time, the SEC said the executive broke trade rules three times in 2011 and 2012, with another three incidents occurring between 2015 and 2018.
Apple forced Levoff to take leave, and ultimately fire him, after being informed of the indiscretions in 2018.
"After being contacted by authorities last summer we conducted a thorough investigation with the help of outside legal experts," Apple said in a statement to AppleInsider in February. "This resulted in termination."