Apple debuts $249 AirPods Pro with active noise cancellation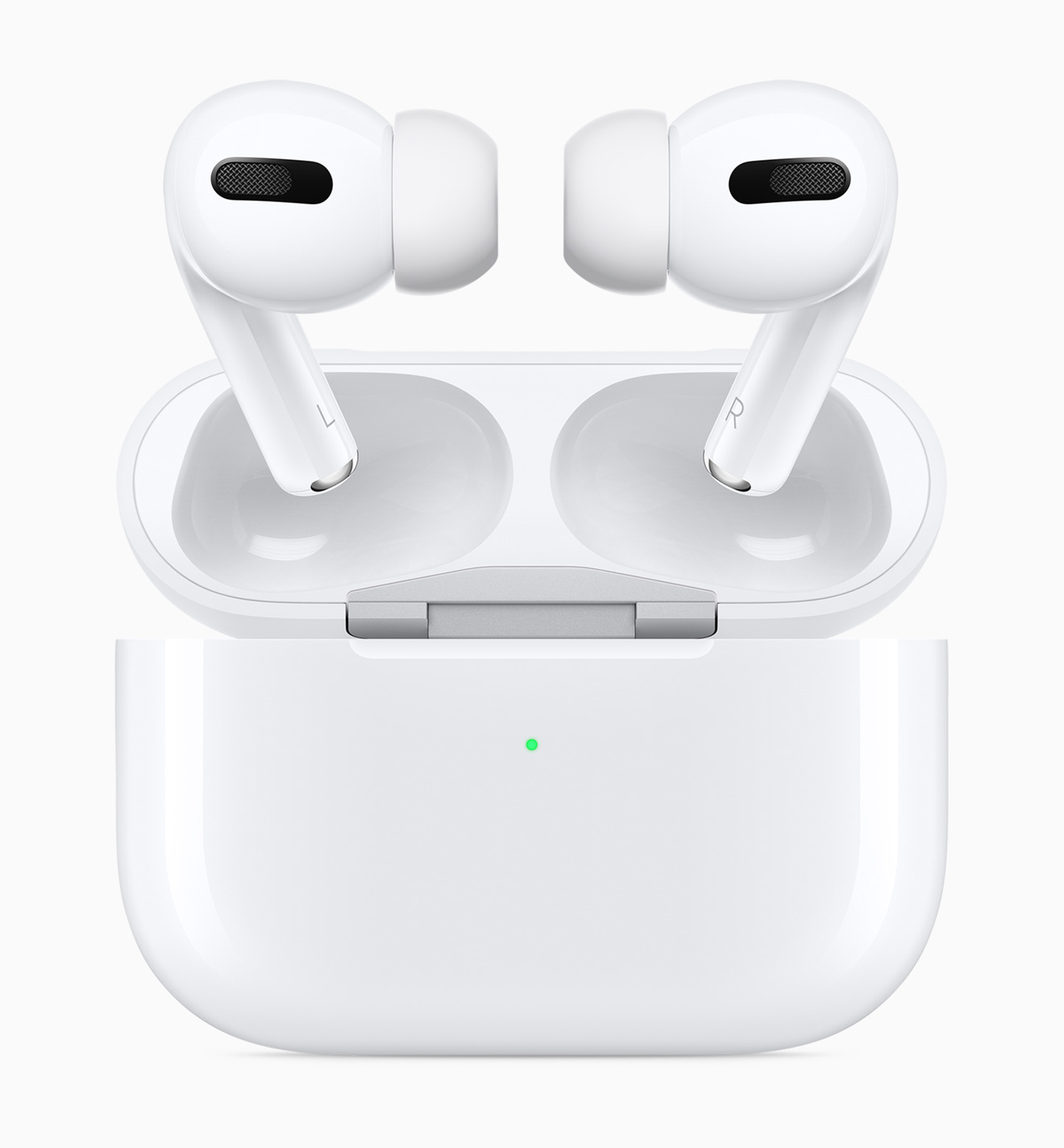 After weeks of speculation, Apple has announced AirPods Pro, featuring Active Noise Cancellation and improved sound.
AirPods Pro have been redesigned versus the AirPods form factor, with Apple saying that comfort and fit were high priorities. Each earbud comes with three different sizes of soft, flexible silicone ear tips that conform to the contours of each individual ear to obtain that goal.
To further assist with comfort, AirPods Pro use a vent system to equalize pressure, minimizing issues common in other in-ear designs. AirPods Pro are sweat- and water-resistant.
Apple's implementation of Active Noise Cancellation on the new AirPods Pro uses two microphones combined with software to continuously adapt to each individual ear and headphone fit. The feature removes background noise to provide noise-canceling at nearly any exterior volume.
A custom high dynamic range amplifier produces provides clear sound while also extending battery life. The amp also powers a custom high-excursion, low-distortion speaker driver designed to "optimize audio quality and remove background noise," according to Apple. The driver provides consistent bass down to 20Hz and detailed mid- and high-frequency audio.
"AirPods are the best-selling headphones in the world. The one-tap setup experience, incredible sound and iconic design have made them a beloved Apple product, and with AirPods Pro, we're taking the magic even further," said Phil Schiller, Apple's senior vice president of Worldwide Marketing. "The new in-ear AirPods Pro sound amazing with Adaptive EQ, fit comfortably with flexible ear tips and have innovative Active Noise Cancellation and Transparency mode. We think customers are going to love this new addition to the AirPods family."
The new Transparency mode provides users with the option to simultaneously listen to music while still hearing the environment around them. The Transparency system uses the pressure-equalizing vent system paired with software to tailor the noise cancellation so the outside world isn't completely tuned out. And, the mode also helps users to monitor their own pitch and timber while talking on a call.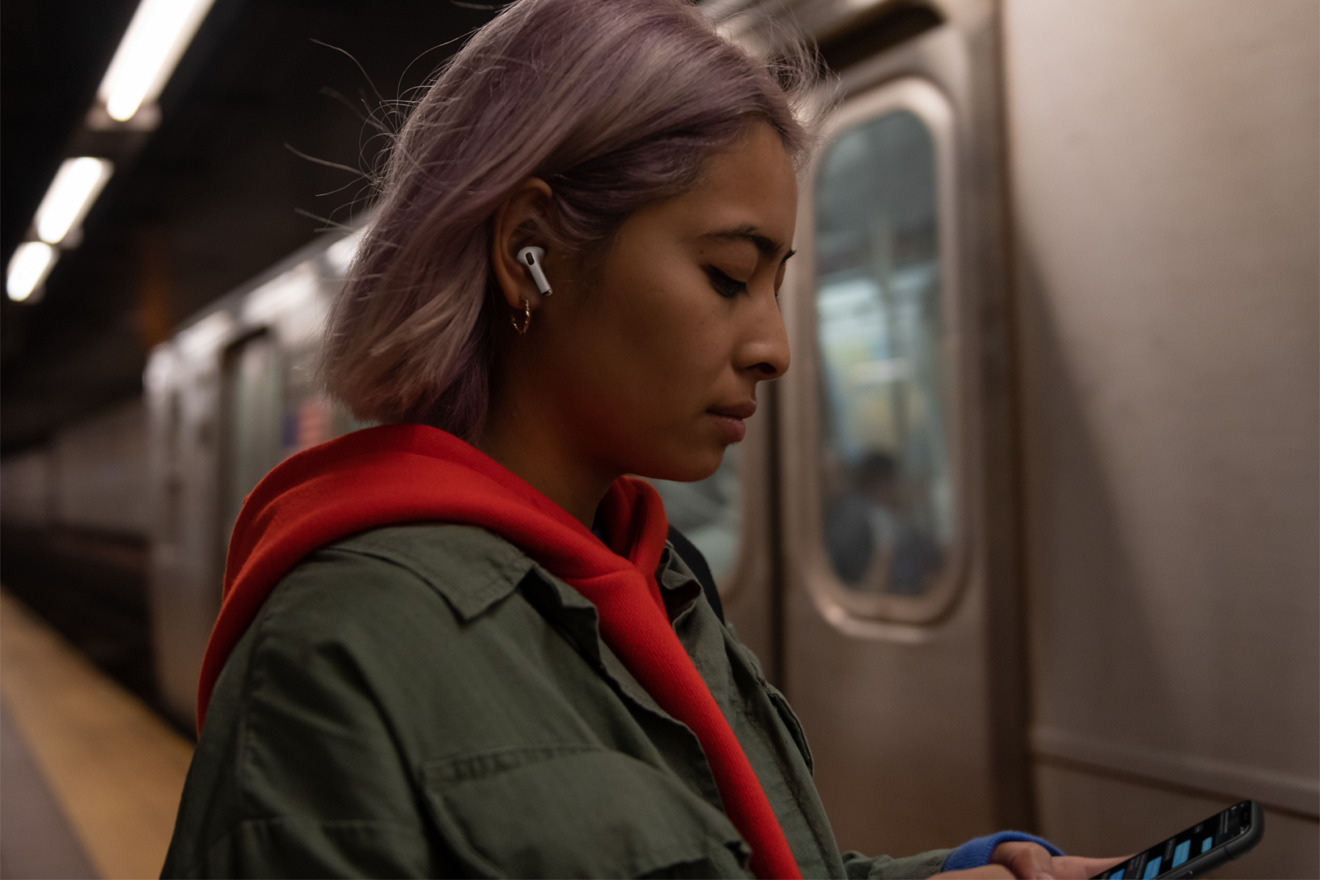 Switching between Active Noise Cancellation and Transparency modes is done using a new force sensor on the stem of the AirPods Pro. The force sensor is also used to play, pause or skip tracks, and answer or hang up phone calls. Users can also press on the volume slider in Control Center on iPhone and iPad to control settings, or on Apple Watch by tapping on the AirPlay icon while music is playing.
The AirPods Pro again use Apple's H1 chip. The H1 features 10 audio cores and powers everything from sound playback to "Hey Siri" requests. Apple says that the extremely low audio processing latency of H1 enables real-time noise cancellation, delivers high-quality sound using adaptive technology, and responds to hands-free "Hey Siri" requests — all simultaneously.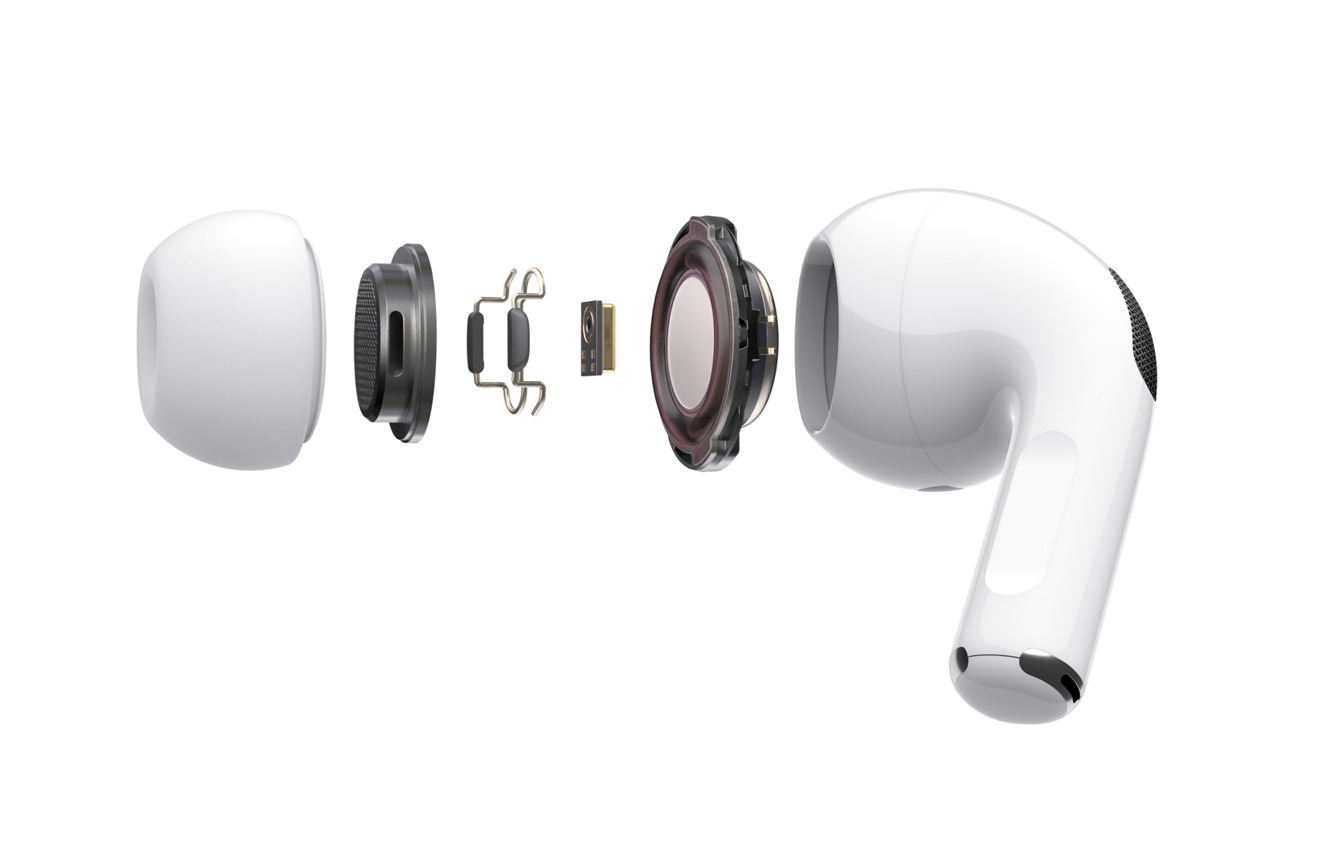 In Active Noise Cancellation mode, Apple claims that AirPods Pro deliver up to four and a half hours of listening time and up to three and a half hours of talk time on a single charge. Through additional charges from the Wireless Charging Case, AirPods Pro deliver over 24 hours of listening time or over 18 hours of talk time.
AirPods Pro require Apple devices running iOS 13.2 or later, iPadOS 13.2 or later, watchOS 6.1 or later, tvOS 13.2 or later, or macOS Catalina 10.15.1 or later.
AirPods Pro will be available only in white for $249 and are available to order from B&H, or Apple directly in the US and more than 25 other countries and regions. AirPods Pro will start shipping on October 30 and be available in stores beginning later this week. Apple's 2019 AirPods refresh remains available.