Apple seeking further tariff exemptions for Apple Watch, AirPods, plus iPhone components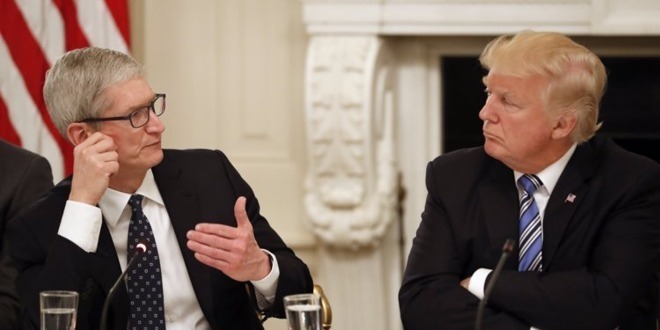 On the first possible day it could, Apple is petitioning the US Trade Representative for for relief on tariffs that went into effect on September 1 for a large swath of its product line — including iPhone and Mac Pro parts.
Apple is basing its petition on claims that it cannot source components outside of China that won't be injurious to Apple's business. Besides just the iPhone components, Apple is seeking waivers for the iPhone smart battery case, Apple Watch components and completed units, Mac Pro and iMac Pro storage, assorted batteries, the HomePod unit as a whole, and the Beats Pill+ wireless speaker.
Apple has previously won some exemptions on item number 8471.41.01, which describes "ADP [Automatic Data Processing] machines, non-portable or over 10kg, comprise in the same housing least central processing unit and input & output unit." Specifically, this is what it got some Mac Pro components excluded from the tariff application.
As of 00:01 ET on September 1, 2019, the administration of President Trump has implemented plans to levy a tariff on goods imported from China, including Apple's iMac, iMac Pro, and Mac mini, plus the HomePod and all headphones. The US Trade Representative (USTR) plans a 15% tariff on other goods to be implemented on December 15.
The US administration's September 1 tariffs include desktop Macs and audio equipment as part of a list published by the USTR, covering approximately 3,000 different types of product and totalling goods worth an estimated $125 billion. This full September 1 list includes other items that could be interpreted as components used by Apple, such as lithium-ion batteries.
The US Trade Representative is not going to add tariffs to smartphones until December 15. As currently planned, the full December 15 list includes "telephones for cellular networks or other wireless networks" (8517.12.00.) Apple is proactively trying to get these waived, and it is not yet clear how successful it will be.
The tariffs are paid by the US companies importing these goods and all of Apple's products will be affected by either the September 1 or December 15 tariffs. During Apple's fiscal year-ending earnings report, Apple CEO Tim Cook said that it had incorporated impacts from tariffs on the report. However, he made no remark as to whether Apple would be forced to raise prices.