Mario Kart Tour multiplayer testing to commence on iOS in December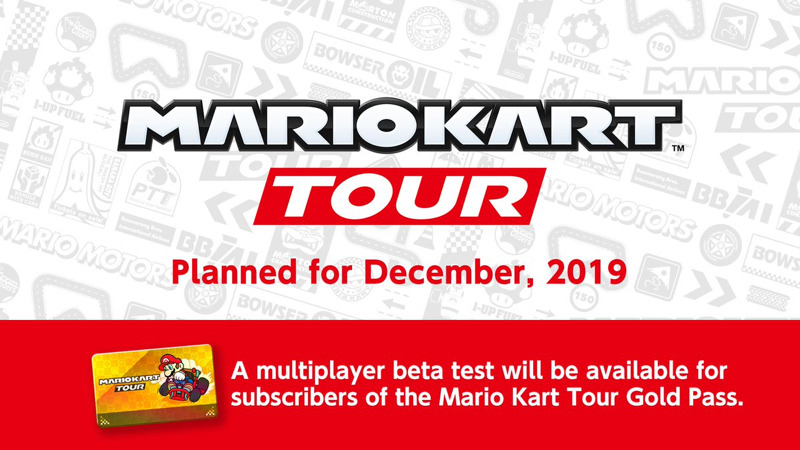 Nintendo plans to begin beta testing multiplayer gameplay for its recently released Mario Kart Tour in December, adding a keystone feature many believe is crucial to the game's success.
The Japanese gaming giant announced the forthcoming test in a tweet on Thursday, saying access will initially be limited to subscribers of the Mario Kart Tour Gold Pass.
"A real-time multiplayer beta test is planned for December and will be available to #MarioKartTour Gold Pass subscribers," Nintendo said. "Stay tuned here for more details coming soon."
Multiplayer gaming has been a defining feature of Mario Kart since the franchise launched on the Super Nintendo Entertainment System in 1992, and its absence on mobile is viewed by some as a hindrance to adoption. Currently, players are limited to racing against AI bots, with in-game incentives like character unlocks and parts pushing users to continue play.
The ability to play against friends and strangers online is expected to boost the mobile version's appeal.
Mario Kart Tour launched in September after multiple delays, with first week performance estimated at 90 million downloads. Android accounted for some 53.5 million downloads, while Apple's iOS notched 36.5 million downloads, according to Sensor Tower. Typical of most cross-platform apps, iOS accounted for a majority of week one revenue with $9.6 million, or 75.5% of in-app sales.
It is unclear how Nintendo plans to roll out multiplayer, but the company could choose to restrict the feature to Gold Pass subscribers. Nintendo offers a two-week free trial of the subscription option, after which it costs $4.99 a month.