Nintendo's Mario Kart Tour goes live on iOS after multiple delays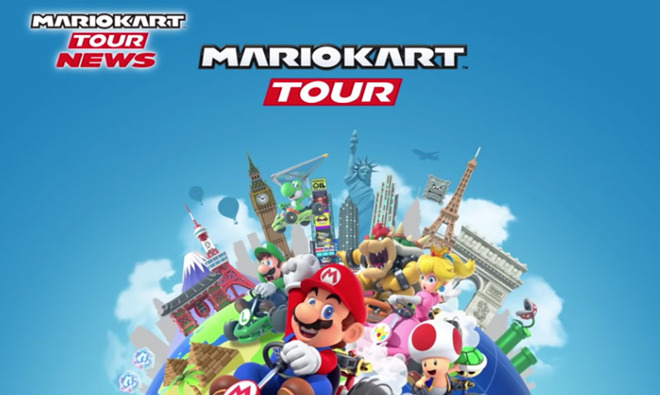 AppleInsider may earn an affiliate commission on purchases made through links on our site.
Nintendo franchise Mario Kart officially arrived on Apple's iOS and Google's Android on Wednesday with the launch of "Mario Kart Tour," marking a mobile platform debut for the popular racing game series.
Downloads of "Mario Kart Tour" went live on the App Store Tuesday night ahead of a start to online services early this morning. Customers who pre-ordered were notified of the title's availability via email.
Like other Nintendo titles, including "Dr. Mario World," "Mario Kart Tour" is free-to-start, with in-app purchases available for continued playtime. Players have the option of competing against computer AI or up to seven people from around the world, with human vs. human races counting toward a global ranking system.
New for the mobile version are a collection of racetracks inspired by real cities, which combine with traditional Mario Kart courses from past franchise installments to complement a wide range of driving styles. Courses are collected into tours that rotate every two weeks. Additional challenge courses require different tactics to conquer and provide an alternative to cut-and-dry racing.
Assisting the mobile experience are fresh in-game mechanics and a new control system that requires a single finger to steer, drift and use special items. "Frenzy mode," for example, activates a temporary boost that grants players an unlimited supply of one item and a burst of invincibility.
The usual assortment of drivers, karts and gliders — with a few surprises — is accessible, though players need to race and win to unlock the full assortment.