Here's why your iPhone may have received strange texts last night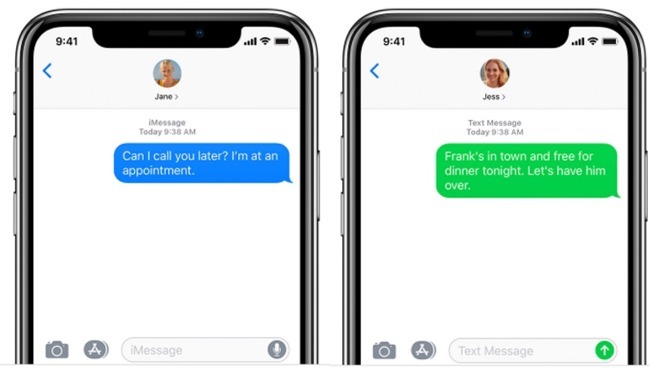 A batch of text messages sent months ago were delivered to iPhones and other mobile devices in the United States early in the morning of November 7, with the mysterious message delivery most likely linked to the rollout of the recently-launched Cross-Carrier Messaging Initiative.
In the early hours of Thursday morning, a number of US mobile users discovered they were receiving text messages at an unusual time of day. The messages, which included both texts from companies and from people the recipients know, all appear to have been originally sent around the time of Valentine's Day in February.
The messages were not limited by mobile device producer or operating system, which effectively rules out services like Apple's iMessage that are limited to iOS devices like the iPhone. The affected users were also not limited to a specific carrier, with customers of all the major mobile networks in the US seemingly falling victim to the problem.
The out-of-context nature of the messages led to posts on Twitter and Reddit complaining about their occurrence, reports Popular Mechanics. As the messages seemed like they were legitimately sent by the sender, this caused some confusion between the two parties, and with many not necessarily keeping messaging logs that go as far back as February, many are left without the ability to check if the messages were originally received correctly.
While there is no official statement from any of the carriers explaining why the event took place, radio station 92 Moose advises U.S. Cellular confirmed there was an issue with an update to the Cross-Carrier Messaging System. According to the representative, the glitch affected several carriers, and is unlikely to result in any more messages from Valentine's Day reappearing.
Some customers have also reported similar responses from the support teams of other carriers via social media.
Officially announced in October, the Cross-Carrier Messaging Initiative is based on GSMA's Rich Communications Service industry standard to improve messages between customers on the different carriers. AT&T, Sprint, T-Mobile, and Verizon have all signed up for the venture, which aims to develop and deploy the interoperable messaging service in 2020, initially to Android devices.
CCMI is expected to enable an enhanced experience to privately send individual or group chats across carriers with high-quality pictures and videos, as well as to help customers interact with brands and perform transactions, such as paying bills or scheduling appointments. Most importantly, it aims to create a "single seamless, interoperable RCS experience across carriers, both in the US and globally."
Given the large number of people who would be affected by the system's implementation, it seems likely Apple would have to include support for it in Messages in the future.