Second betas for iOS 13.3, iPadOS 13.3, tvOS 13.3, watchOS 6.1.1 out now [u]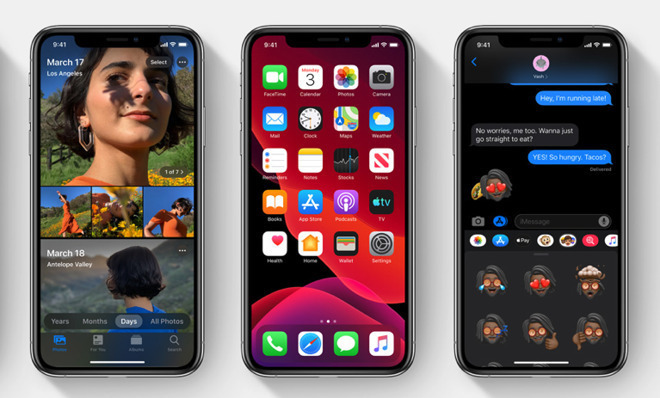 AppleInsider may earn an affiliate commission on purchases made through links on our site.
Apple is on its second round of betas of iOS 13.3, iPadOS 13.3, tvOS 13.3, and watchOS 6.1.1, with new builds now available for developers to test including support for hardware security keys in Safari.
The newest builds can be downloaded via the Apple Developer Center for those enrolled into the test program, or via an over-the-air update on devices running the beta software. Public betas typically arrive within a few days of the developer versions, via the Apple Beta Software Program website.
The previous first set of developer betas for iOS 13.3, iPadOS 13.3, tvOS 13.3, and watchOS 6.1.1, was released on November 5.
The first iOS 13.3 beta included a fix for a bug in iOS 13.2 which effectively ruined the multitasking capabilities of iPhones and iPad, where background apps were killed and any progress or work was lost. AppleInsider testing found it wasn't a complete patch for the issue, as apps were still being killed and reloaded when a test iPhone was locked and reopened.
A change was also seen in the Apple Watch app icon, where there is a grey center in the middle of the Digital Crown instead of black. The ability to disable Memoji on the keyboard and a new communications category for Screen Time were also spotted.
Apple also notes that iOS 13.3 supports NFC, USB, and Lightning security keys in Safari and associated technologies using the WebAuthn standard. Compatibility doesn't extend to all devices with the wireless ones, but Lightning keys should function across the board.
Both AppleInsider and Apple itself strongly recommend users don't install beta operating systems on to primary devices or "mission-critical" hardware, as there is the remote possibility of data loss, among other potential issues. Instead, testers should install betas onto secondary or non-essential devices, and to make sure there are sufficient backups of important data before updating.
Update: Public betas are now available.