New iPhone to catapult Apple to head of 5G smartphone market in 2020, analyst says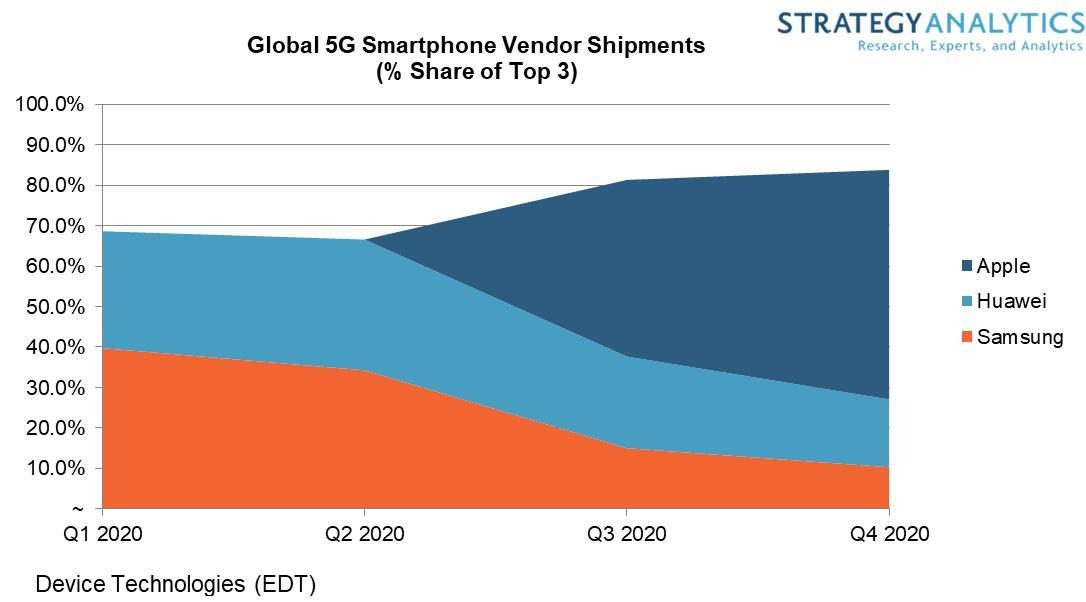 Apple is expected to take a seat at the head of the 5G smartphone table in 2020 upon introduction of an iPhone capable of taking advantage of the speedy network technology, according to new research from Strategy Analytics.
The research firm forecasts Apple to take a "dominant" position in the 5G sub-sector despite a relatively late entry, currently projected to land within the company's typical fall iPhone release window in 2020.
"It may seem counterintuitive that Apple, which currently has no 5G phones in its portfolio will be able to pass current 5G market leaders Samsung and Huawei," said Ken Hyers, director at Strategy Analytics. "But with three new 5G models coming next year, Apple merely needs to match its current upgrade rates for newly introduced iPhone models to take the lead next year."
With a healthy marketshare and increasing churn rate, iPhone can easily take the 5G crown in one fell swoop. Other manufacturers, some of which already field 5G handsets, need to build a market presence device-by-device.
Strategy Analytics Associate Director Ville-Petteri Ukonaho adds that Apple has an opportunity to cast a wide net with iPhone, especially in important markets like China and U.S. Both regions are on the forefront of 5G development, with carriers already seeding their respective networks with compatible equipment.
"But with the two largest 5G markets in 2020, China and the USA, dominated by Huawei and Apple respectively, these two vendors are set to lead in 5G next year," Ukonaho said.
Apple is widely rumored to integrate a 5G baseband chip in a next-generation iPhone slated for release in 2020. Industry insiders believe Qualcomm to supply 5G modems in the near term, with Apple potentially introducing in-house 5G hardware as early as 2022.
While Apple is anticipated to lead the 5G field in 2020, competitors will quickly catch up and overtake the iPhone maker as the technology becomes a standard feature.
"Despite the strong showing that is expected for Apple in 5G in 2020, in the longer term Samsung will regain the 5G crown," Hyers said. "As more markets cut over to 5G, Samsung will capture the majority of that share by virtue of its dominance of the overall smartphone market and a broader portfolio of 5G devices across more price-bands."