Should you upgrade to the 16-inch MacBook Pro?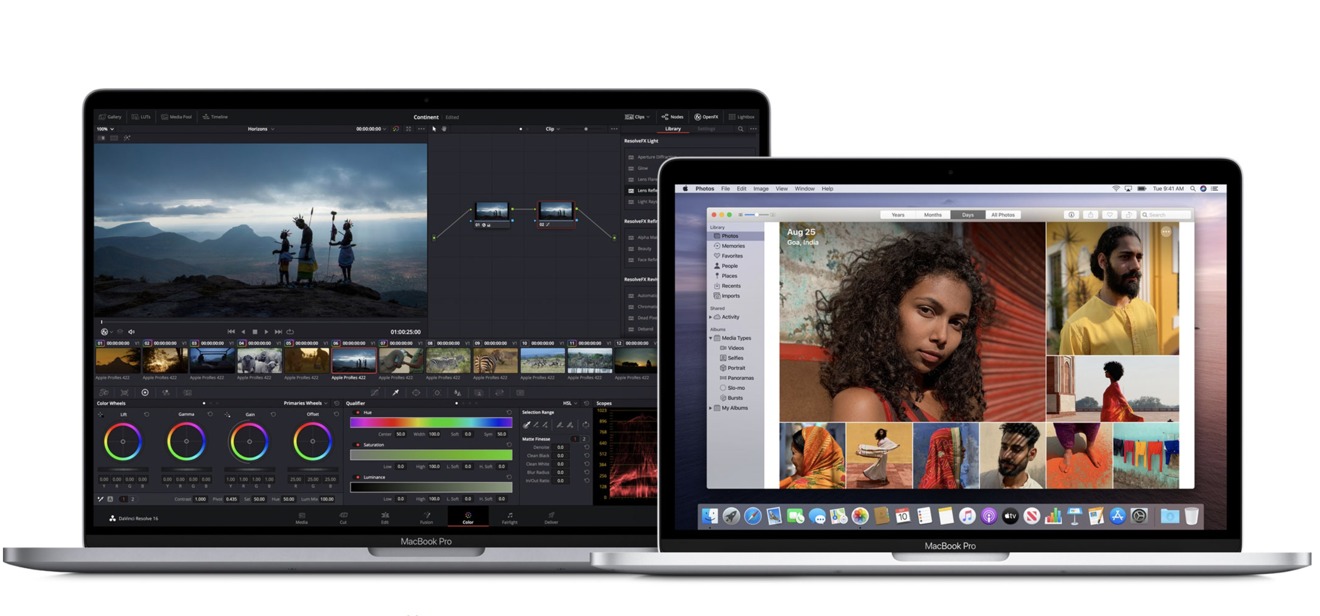 Now that Apple's late-2019 16-inch MacBook Pro is available to order, AppleInsider breaks down who should and who shouldn't upgrade to the newest portable powerhouse.
The new 16-inch MacBook Pro is here and it is making a lot of waves. Creative professionals are already loving the great price, powerful graphics, more reliable keyboard, and even the extra battery life.
It's no surprise that we are already seeing an influx of questions that can be summarized as "should I upgrade?" That's what we are going to try to answer, for at least the majority of users.
There are two main things that need to be considered when deciding whether or not to upgrade: what machine you have now and what your workload is like.
Your current machine
If you just upgraded earlier this year to the mid-2019 15-inch, it is very hard to justify upgrading out of the gate. It is a pricey proposition, and probably not worth it for almost any users in that situation.
Where we would draw a line is if you have a 2016 15-inch MacBook Pro or earlier, as it is going to be worth it to upgrade. There will be a significant performance improvement in that time, and with a more reliable keyboard, you should feel safe investing for the long-term.
If you fall into those middle years in between, it is going to largely depend on your workflow to decide if it is worth it.
Your workflow
Workflows tend to be categorized into three areas. Consumption, CPU-intensive tasks, and GPU-intensive tasks.
For those who are pure media consumers, there likely isn't anything in the new MacBook Pro that is going to be a must-have upgrade. The slightly larger screen is nice and the speakers are huge upgrades, but that probably isn't worth the cost of upgrading if you bought a MacBook Pro in the last few years.
Users who have CPU-intensive tasks but already have a Core i9 processor should also hold out. The new MacBook Pro has the same CPU options as the mid-2019 series, and while the cooling system has been improved and boosts performance a bit, it won't make that much of a difference compared to the past i9 machines.
Lastly, if you have a GPU-intensive workflow, the upgraded AMD graphics are likely going to be hugely beneficial, especially if you don't want to use an eGPU or work on the road. There is a significant graphics boost over even the mid-2019 machines, and any machines earlier have a larger performance gap.
The decision of a new machine
The new late-2019 16-inch MacBook Pro looks amazing. They have a lot of tech packed in there and answer a lot of questions that professionals had.
Some may have been holding out for a new keyboard for taking the plunge and those that were can finally do so. Others may want the impressive-sounding microphones for recording on the go and could use that as a reason to justify the cost.
No matter your camp, it is clear Apple is listening and the future of the Pro line seems strong.
How to save on Apple's 16-inch MacBook Pro
B&H Photo, an Apple Authorized Reseller, is accepting orders for the new 16-inch MacBook Pro with a variety of incentives. Shoppers can select between no interest financing when paid in full within 12 months with the B&H Financing Card or a sales tax refund in eligible states with its Payboo Credit Card. The latter can save many shoppers anywhere from $200 on the standard configuration to $500 on a maxed out model on average.
Stay tuned to AppleInsider in the coming days for full analysis and breakdown once we get our hands on the new machines. And be sure to check out the AppleInsider 16-inch MacBook Pro Price Guide for the latest deals and product availability on Apple's newest hardware.