American Express Global Business Travel gains Apple Business Chat support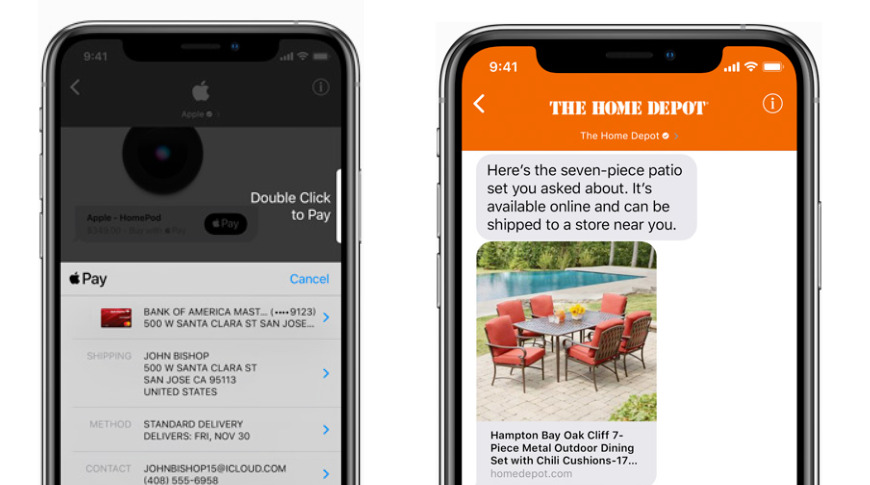 American Express Global Business Travel has become the latest firm to join Apple Business Chat, the Messages-based tool for customers to contact companies, with users of the service now able to contact travel counselors around the clock.
American Express Global Business Travel offers travel arrangements for business users, with clients able to arrange transit for their employees and to organize meetings and events in a large number of countries. With the addition of Apple Business Chat, clients have another way of getting hold of the company.
Under the integration with Apple Business Chat, clients can contact GBT counselors via the Messages app on their iPhone or iPad, 24 hours a day. The service will provide real-time travel booking and options to receive updates for air, ground, and hotel bookings for travelers.
By tapping to call the GBT service phone number, users will given the option to message the service instead. Selecting it will open the Messages app and commence a text-based conversation, with users able to respond to queries at their earliest convenience.
Initially, it will be available to over 1,500 companies that use GBT, with more customers anticipated to be provided the additional contact option in 2020.
GBT is not the only company using the American Express brand that works with Apple Business Chat, with its card services section already providing customer care through the Messages app. Other firms using Apple Business Chat include TD Ameritrade, Shopify, Sprint, and the Quicken Loans Arena.