Apple's $200M Mac Pro facility employs 500 across 5 acres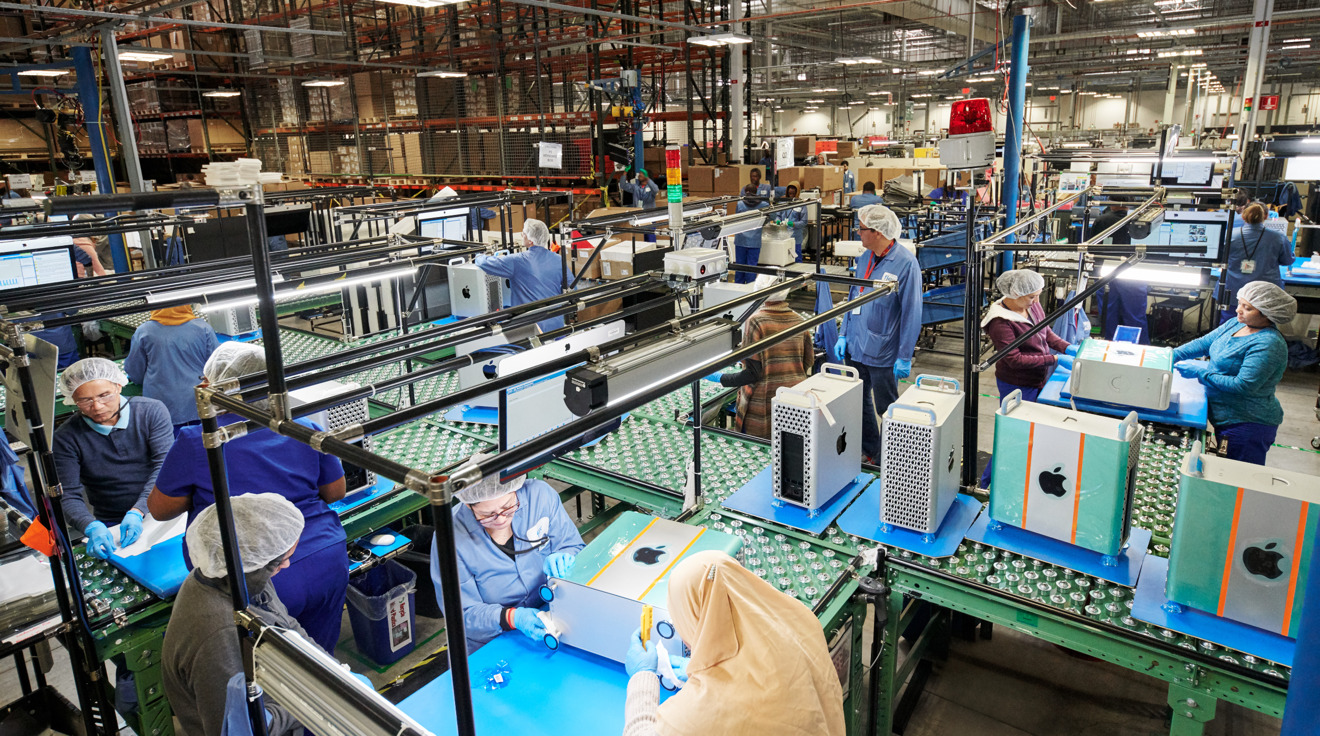 In a confirmation the new modular Mac Pro is being assembled at its facility in Austin, TX, Apple has revealed more details about the operation, including an investment of over $200 million into the plant and how it employs more than 500 people at the location.
Advised as part of Apple's announcement it has started constructing a new billion-dollar campus in Austin, the iPhone maker revealed it was well underway making units of the new Mac Pro at its existing facility in the area. The model is set to begin shipping in December alongside the Pro Display XDR, with the factory having received considerable investment and work to get it up and running to build the workstation.
Apple and its manufacturing partners has so far invested over $200 million into the facility, including the creation of a "complex assembly line" just for the Mac Pro. The production line is long, with each Mac Pro traveling a distance of 1,000 feet during its construction.
The complex nature of the line is such that Apple advises some components require precision placement "within the width of a human hair," warranting such a sizable investment. The facility itself measures 244,000-square-foot in size, and employs more than 500 people, including electrical engineers and electronics assemblers actively working on the line.
The facility was in use previously for the construction of the preceding model of Mac Pro, with the new model's construction a continuation of its usage. While there were rumors Apple was going to shift production of the new Mac Pro away to China, Apple has since advised it would keep production of the model in the U.S.
Apple claims the growth in Austin for the facility, including the campus construction, is part of its nationwide expansion plans first announced in January 2018, aimed at increasing its investment for manufacturing, engineering, and other jobs within the United States. Apple is currently on track to hire an additional 20,000 employees nationally by 2023, and anticipates it will contribute $350 billion to the US economy between 2018 and 2023.