Apple criticized for users' unwanted sexual behavior in 'random chat apps'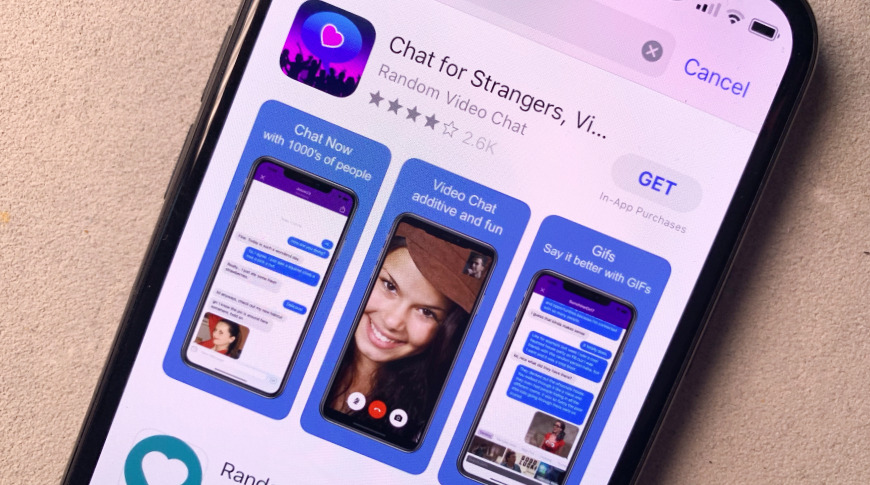 The Washington Post has investigated complaints of inappropriate behavior surfacing in App Store reviews on what it says are six social apps, including some aimed at minors.
According to the Washington Post, the user reviews in Apple's App Store include over 1,500 complaints of unsolicited sexual approaches received on social networking or "random chat apps." The publication says that at least one such app was intended to be used by children as young as 12.
"Using a machine learning algorithm to identify App Store reviews containing reports of unwanted sexual content, racism and bullying," says the publication, "The Post sifted through more than 130,000 reviews of six random chat apps, all but one of which were ranked in the top 100 for social networking by Apple earlier this month."
"The Post manually inspected the more than 1,500 reviews that made mention of uncomfortable sexual situations," it continued. "'A man who is sick in the head and disgusting decided to show some things that shouldn't have been shown,' read one review of the app Monkey in September."
During its investigation, the Post spoke with users including one young woman who said she "wished she could slap herself" for having used such apps because of the reactions she had from male users, even when she told them she was just 15.
"They'd still push for sexual things," she said. "Even if I said my real age, like 12 or 13, they'd say that's okay. It made me feel uncomfortable."
Apple has a more stringent app review process than most other digital marketplaces do, but what it checks is the app itself. What users then choose to send via the app cannot be predicted or controlled by Apple.
However, the Post suggests Apple could replicate the publication's work and regularly check for users' reviews on the App Store.
"About 2 percent of all iOS reviews of Monkey, ranked 10th most popular in Apple's social networking category earlier this month, contained reports of unwanted sexual experiences, according to The Post's investigation," said the publication. "Despite that, the app was approved for users 12 and older."
Following the investigation, Apple has raised the minimum age limit on Monkey to 17.
"We created the App Store to be a safe and trusted place for our customers to get apps and we take all reports of inappropriate or illegal contact extremely seriously," Apple spokesman Fred Sainz told the Post.
"If the purpose of these apps is not inappropriate," he continued, "we want to give developers a chance to ensure they are properly complying with the rules, but we don't hesitate to remove them from the App Store if they don't."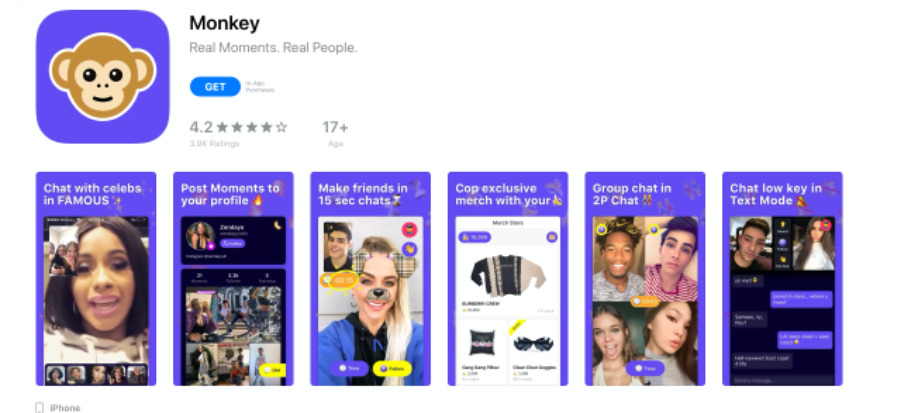 The former App Store director of review at Apple, Phillip Shoemaker, said that what were called "chat roulette" apps were banned during his time, and that he believes the same should be true of random chat ones.
"In my mind," he said, "these have to go. "Ideally what you want is a bot to go through the reviews. If they did, we'd be seeing a lot more apps getting pulled off the store."
Four of the six apps mentioned in the Post's article — Monkey, ChatLive, Chat for Strangers and Holla — declined to comment on the piece.
Yubo CEO Marc-Antoine Durand told the publication that it has recently improved user protections, and that it will now monitor App Store reviews. In the last six months, Yubo has reportedly removed 20,000 people suspected of being under its age limit.
"Our number one priority is to provide a safe environment for our millions of users to interact and connect," said Robert Rendine, a spokesman for Skout, "and we are continuously working to advance those efforts."
While the Post advocates Apple monitoring App Store reviews, it also says that the problem is a moving target. Apps made by small companies can grow large audiences, some of whom, in reported cases, are then subjected to sexual and racial abuse.
"What we're encountering with the small app companies is we have no way of finding out who built it, what records they retain, for what period of time, what country we're located in, where the servers are," said Indiana's Captain Chuck Cohen, of the state's Police's Office of Intelligence & Investigative Technologies.