Apple delays 'The Banker' theatrical and streaming release on inaccuracy, sexual abuse claims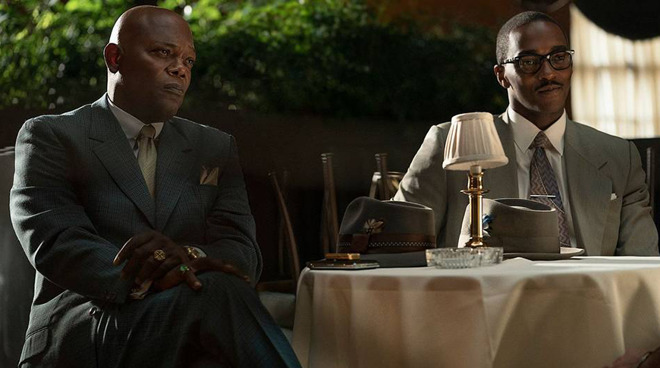 Apple has elected to delay the release of its original movie "The Banker," originally slated to debut in theaters on Dec. 6, as filmmakers investigate allegations of historical inaccuracy and sexual misconduct.
Citing sources familiar with the matter, Variety on Friday reports the later theatrical bow will also push back a planned January release on the Apple TV+ streaming service.
Filmmakers are investigating claims of historical inaccuracies and sexual misconduct on the part of co-producer and consultant Bernard Garrett Jr., whose father is the subject of the film. The accusations were leveled last week by Cynthia Garrett, a woman who claims Garrett Jr. is her half brother, the report said. Garrett Jr. is not depicted in the film.
"The Banker" was set to premiere at the AFI Fest on Thursday, but Apple decided to pull the movie on Wednesday. The company in a statement did not specify why it elected to scrub the showing at the eleventh hour, saying only that it was investigating "concerns" surrounding the film.
"We purchased The Banker earlier this year as we were moved by the film's entertaining and educational story about social change and financial literacy," Apple said at the time. "Last week some concerns surrounding the film were brought to our attention. We, along with the filmmakers, need some time to look into these matters and determine the best next steps. In light of this, we are no longer premiering The Banker at AFI Fest."
"The Banker" is based on a true story about two African American businessmen who in the 1960s trained a working class white man to be the figurehead of a successful real estate and banking empire. Anthony Mackie stars as the late Bernard Garrett Sr., while Samuel L. Jackson plays Joe Morris.