Apple unveils its Black Friday gift card offers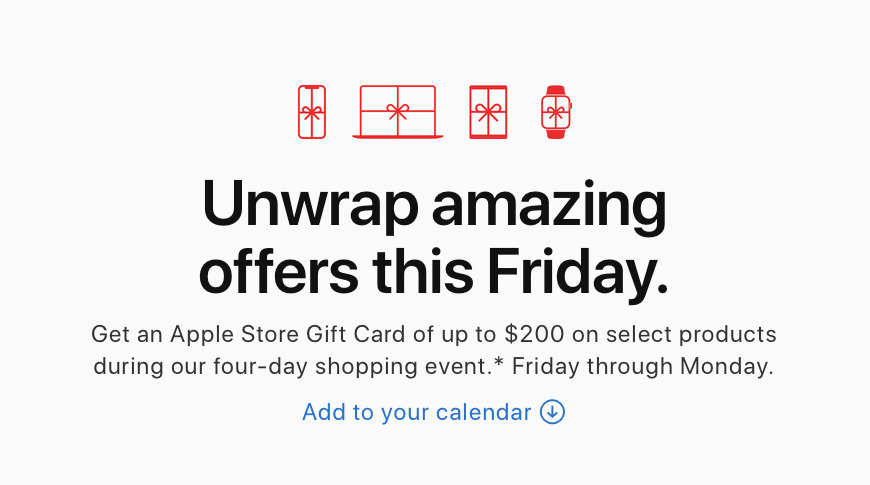 From November 29 to December 2, Apple is to offer store gift cards of up to $200 for people buying as yet unspecified Apple products.
The only detail so far is that the maximum gift card amount is $200 and that, unsurprisingly, the value depends on which item is bought. Apple is not saying which items are eligible, it so far only refers to "select products during our four-day shopping event."
For people who were already planning to buy one Apple product and expect to buy another shortly afterwards, Apple's gift card scheme could be a way to effectively get a discount on the second item.