BMW puts the brakes on CarPlay subscription fee in UK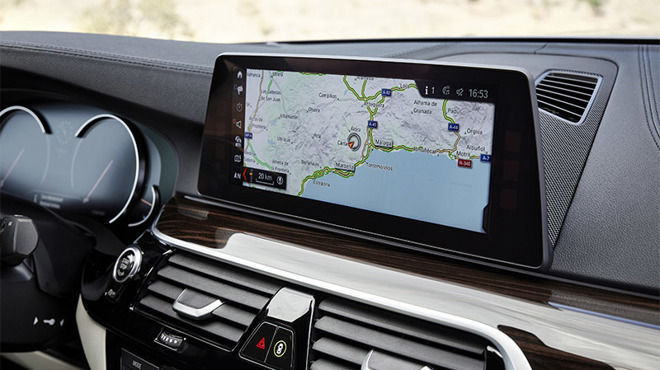 BMW has backed off from its decision to charge a monthly subscription for access to Apple CarPlay in some car infotainment systems in the United Kingdom, though while some will be able to access it for free, others may still have to pay for the option.
BMW has offered Apple CarPlay integration in its range of vehicles since 2016, but only as a one-time add-on option. The company then made plans to charge drivers an annual fee of $80 per year to continue gaining access after an initial free year, but it seems the fallout from the subscription has forced the car maker to change its mind.
Previously, the one-time add-on cost US drivers $300 per vehicle.
A spokesperson advised to Autocar, UK cars running BMW's latest operating system for its infotainment system will offer access to CarPlay free for the lifetime of the vehicle. Previously British drivers of the vehicles received a free year's subscription, then would be prompted to pay GBP 85 ($111) per year.
For models that run earlier versions, including the i3, i8, 2 Series, and 4 Series, they will have to pay a lifetime subscription fee of GBP 235 ($307), representing a discount of GBP 60 from the earlier price.
Customers who have previously paid for a year's subscription for models that are not subject to the annual fee will be offered a free unlimited subscription, but it is unclear if they will receive a refund.
BMW originally framed the subscription option as being more flexible than the lump sum activation method, as it allowed users to more easily switch from using an iPhone to an Android smartphone or vice versa, without being locked in to just one or paying twice. At the same time, the annual subscription opens up the prospect of drivers paying out hundreds or thousands of dollars more over the life of the vehicle's ownership.
BMW has also defended the annual and lifetime fees for CarPlay due to the demands of ongoing software testing and engineering to avoid conflicts, something made harder by the support for wireless connections.
While Apple does require some base specifications for a car producer to include CarPlay support in its infotainment systems, such as the inclusion of a touchscreen, the company does not charge car manufacturers at all for the software.